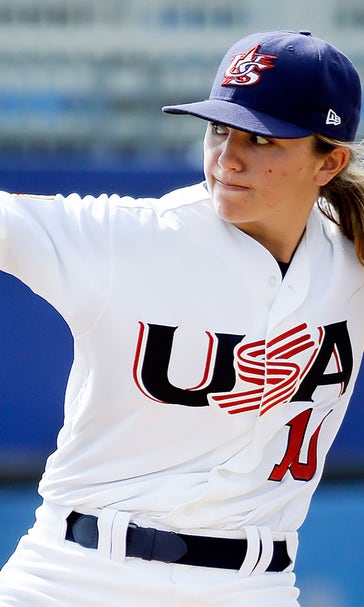 College baseball pitcher Sarah Hudek redefines 'throws like a girl' one win at a time
BY foxsports • February 23, 2016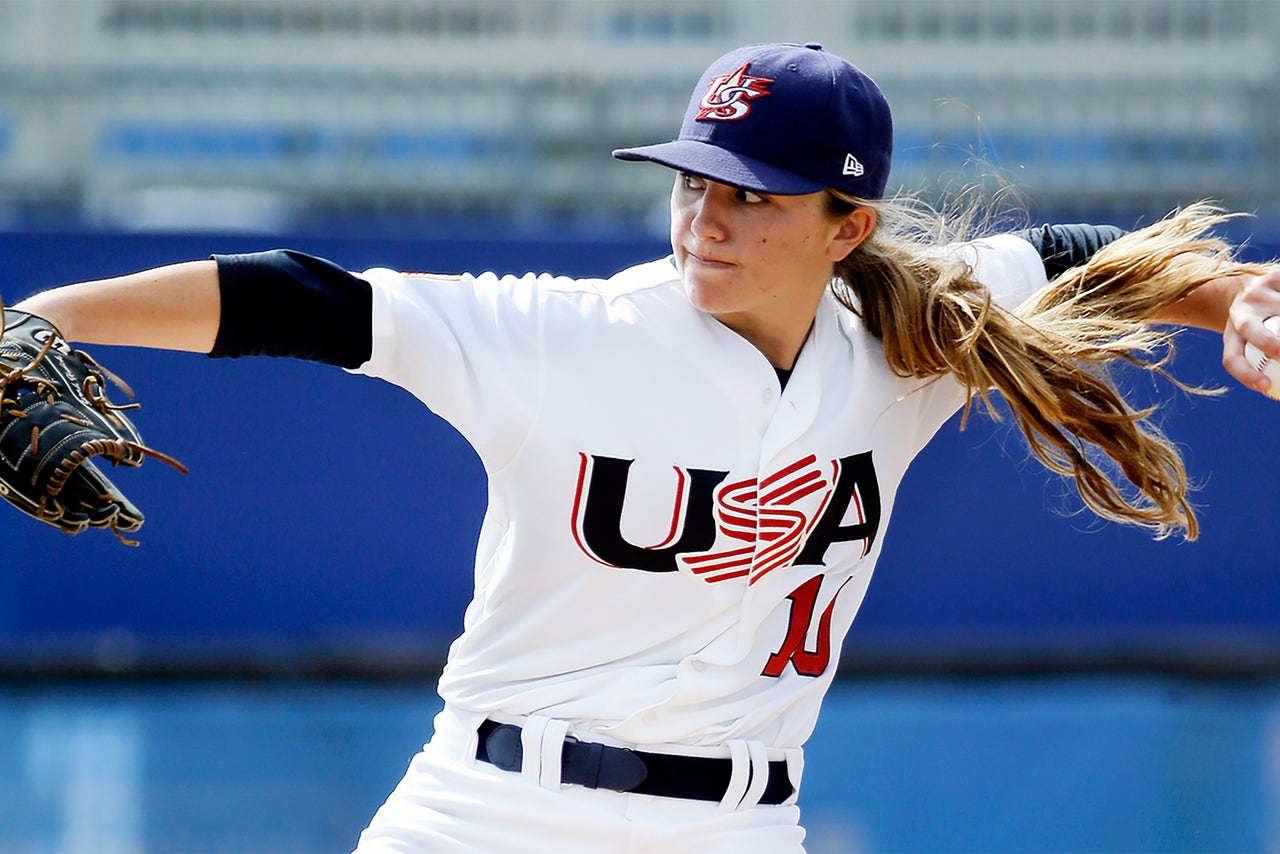 She knew the pressure was going to be intense, but she was ready for it.
"[Pressure situations] are my favorite," Sarah Hudek told FOX Sports this week. "That's where you find out who's the hero and who's the goat."
The left-handed Hudek, daughter of former MLB All-Star pitcher John Hudek, made headlines last year when she signed with Bossier Parish Community College in Louisiana to pitch for the baseball team.
Not the softball team. The baseball team.
"When I was in Little League," she said, "[My dad] had a batting-cage facility that I grew up in. I was up there every day and was surrounded by baseball players and I thought nothing was different from softball. It's nothing against softball. I love watching softball. It's an intense game, but I love pitching and I've always had a love for baseball, and I wouldn't imagine myself playing anything else."
On Feb. 10, the freshman earned her first W by pitching 2 …2/3 innings in relief, allowing three infield hits in BPCC's 5-4 win over Hinds Community College in Mississippi.
"I didn't even know I got the win until after game huddle," she said. "It was definitely an exciting moment, just for the team. Hinds is a prestigious program. They have a history of being nationally ranked and for us to go out there and compete the way we did and finish the game, it was awesome."
Hudek is believed to be the only woman playing college baseball this year. So her achievement hasn't gone unnoticed. Local and national media have picked up her story. She recently did an on-air interview with Harold Reynolds and Matt Vasgersian on MLB Network's "Hot Stove."
"There's definitely been a lot more media than I was expecting," she said. "There was some when I signed and everything, but after this first win, it's been huge. It's good for Bossier and myself, as well as women in baseball and girls wanting to play. Seeing that there's successful stories ... they can continue to play baseball if that's what they desire."
Hudek said she was lucky she was never discouraged from playing the game by her family, teammates or opponents.
"My parents supported everything that I've done," she said. "I'm grateful that they've done that and allowed me to make my own decisions and supported it."
"Growing up, some of my Little League teammates were my high school teammates," she added. "They respected me, and they knew what I was capable. I was definitely a lot more grateful being in that situation because I've heard stories of other women who have had bad pasts with coaches, teammates and opposing players. Sometimes if we played a team that's not really from the area, they would try to say something. It was like whispers, but nothing super derogatory, but they'd see me pitch and they weren't really saying anything afterwards."
And while joining the Cavaliers' team represents the first time she has played without people she grew up with, Hudek is fitting in just fine.
"It was definitely a little nerve-racking going into it with a new group of teammates," she said. "Just having to earn the respect again, for them knowing I wasn't there for publicity, but just to help win games as just another ball player. I went out there and did everything the same things they did ... I know for sure that every single one of my teammates has my back and I have the same for them. I have a lot of respect for them. I couldn't be more grateful for the teammates that I've been blessed with."
So, what's next? Hudek insists she's taking the experience one day at a time.
"It's really sunken in that not a lot of people have the opportunity to play college sports. Regardless, men or women. ... If the opportunity presents itself, I'd love to play at the next level. I think as long as I perform and Coach sees that, and sees that I just want to be out there to just to win games ... I mean I earned his respect for that. Once I step on the field is where I'm going to earn respect of other coaches. If the opportunity presents itself, I'm going to take it, but I'm not looking too far ahead to get my hopes up or anything."
"We're not even in conference (play) yet. We'll have to see how that goes before I start thinking of anything else."
---
---