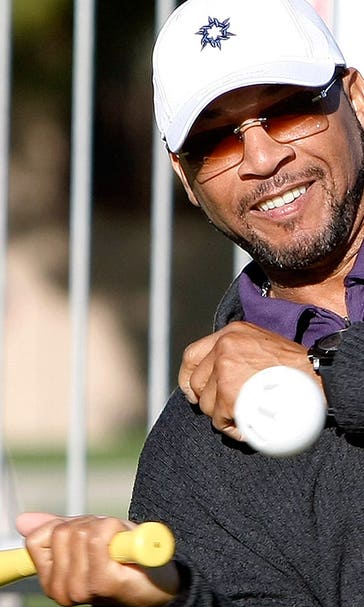 Cold where you are? Warm up with the story behind an old summer friend: Wiffle Ball
BY Erik Malinowski • November 19, 2014
Winter is coming. Upstate New York is getting socked in by a wall of snow. (No, it's literally a WALL OF SNOW.) The ski resorts are tingling with anticipation, and holiday songs are already playing on the radio. 
So what better time to get the chill out of our bones with thoughts of summer fun, barbecues and family gatherings. And with these get-togethers comes no shortage of association with backyard recreational sports: horseshoes, cornhole, tetherball, and so on.
For myself, Wiffle Ball holds a lasting significance because you could play it anywhere under any conditions with any number of people. The rules, insofar as they're even fully codified, were simple and malleable enough that everyone felt included in the fun.
The origin story behind (and lasting legacy of) Wiffle Ball is as timeless as the eight-slot plastic ball upon which every game hinges. So even if things are starting to look like this where you live, batter up for a five-part history lesson on what makes this sport the ruler of backyards in the summertime.
1. It's incredibly easy to grasp Wiffle Ball
Yes, the slotted plastic sphere is literally easy enough to grasp that my 1-year-old could do so with ease. But in a figurative sense, the game of Wiffle Ball is simple enough that anyone could learn in a minute:
- The bases and runners are imaginary and what kind of a hit you get depends on how far you hit the ball and where it lands. (Although, if actual baserunning if your thing, there's a form of sanctioned, competitive Wiffle Ball for you.)
- The game is played on a grass field with dimensions that scale to that of a MLB stadium, only much smaller.
- Three outs per inning; nine innings per game; up to five players per team.
But the game itself — which typically takes less than an hour to play — still provides all the fun and theatrics of real-life baseball, lest you think this is only some watered-down, kiddied-up version of the real thing. From the recap of one of the playoff games at the most recent Wiffle Ball world championships:
With two outs and a man on first in the bottom of the last inning, and FPO up 14-13, Clutch Players' Zac Cook smoked a screamer to the fence, nearly 115 feet in left. FPO leftfielder Randy Schuster, in a full sprint, went up and reached nearly a foot over the fence to grab the ball. He came down – ball still in hand – saving the FPO win, and their shot at a fourth title.
Tell me you wouldn't want to see that on TV.
By the way, FPO stands for Funky Plastic Offspring, who became the fourth team to ever win four world titles. I forgot to mention that Wiffle Ball team names are the best.
2. Wiffle Ball doesn't take itself too seriously
Here's an exceprt from the actual rules of the New Jersey Wiffle Ball Association:
The USWA will allow the ball to be scuffed with sandpaper, etc. prior to the start of the game and between innings only.
Gaylord Perry should've been so fortunate. Also: 
Bats can be filled with any stationary non-metallic substance.
Did you know there's a mini-Fenway Park in Vermont that caters to Wiffle Ball players and even has a winter championship? Yes, it's amazing.
Oh, and the world championship trophy is made of Wiffle Ball bats.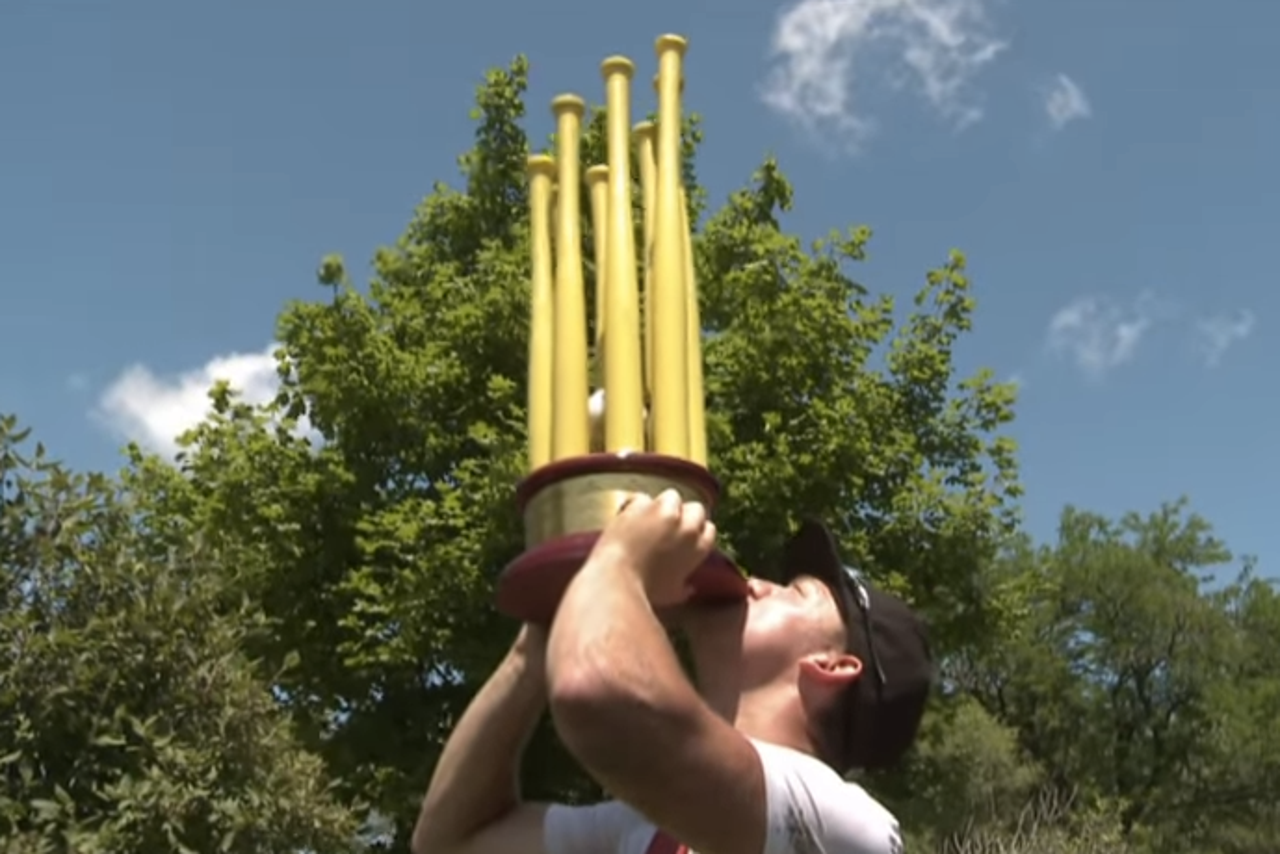 3. Wiffle Ball is the living embodiment of the American Dream™ 
The origin story behind Wiffle Ball goes back to a scene of idyllic, post-war New England in the summer of 1953. A backyard game involving a perforated plastic golf ball and the remnants of a broom handle became the genesis for a whole new sport.
From the official Wiffle Ball site:
After days of trying to throw curves and sliders with the golf ball, Dad told Gramp that his arm felt "like jelly". Gramp had been a semi-pro pitcher and knew that throwing curveballs was not good for young arms and thought he might be able to help. He picked up some ball-shaped plastic parts from a nearby factory, cut various designs into them and sent Dad out to test them. They both agreed that the ball with eight oblong perforations worked best. That's how the WIFFLE perforated plastic ball was invented. To this day, we don't know exactly why it works… it just does!!
And "Wiffle" came from the sound you made — wiff — as you flailed your bat through the strike zone in vain.
A quick aside on the Wiffle Ball company itself: Back in 2004, a young and eager fact-checker at Wired magazine was called upon to check this article, which basically insinuated that Wiffle Ball was being replaced by the fancier Quickball. The fact-checker called the main number on the Wiffle Ball website and asked the man who answered for the "media relations department."
4. You can dominate Wiffle Ball at any age
Much like, say, air hockey, where it's not uncommon for teenagers to crowd the world rankings, Wiffle Ball is an age-equalizing sport. The date on your birth certificate matters not. Only your pitching arm.
Just ask Jimmy Fallon. 
Next up (hopefully) for Mo'ne Davis: the Duke men's basketball team.
5. The Wiffle Ball technology is perfect as is
The Mullanys use the exact same molds and polyurethane plastic now as they have for decades.
And look, if that process can make a MLB player like James Loney look this bad, then don't try to fix something that clearly isn't broken.   
You can follow Erik Malinowski, who hereby volunteers as emergency ringer for all your Wiffle Ball needs, on Twitter at @erikmal and email him at erik.malinowski@fox.com.
---
---