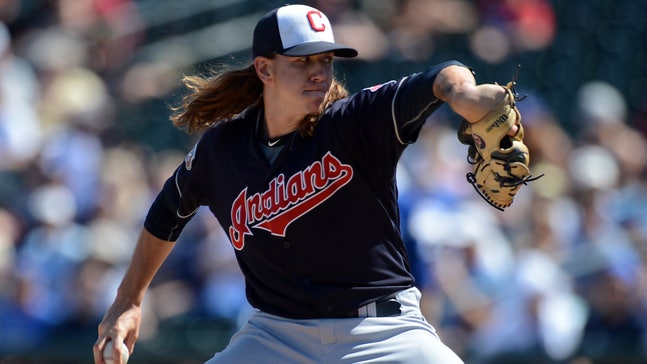 Clevinger to make MLB debut for Tribe
Published
May. 18, 2016 12:11 a.m. EDT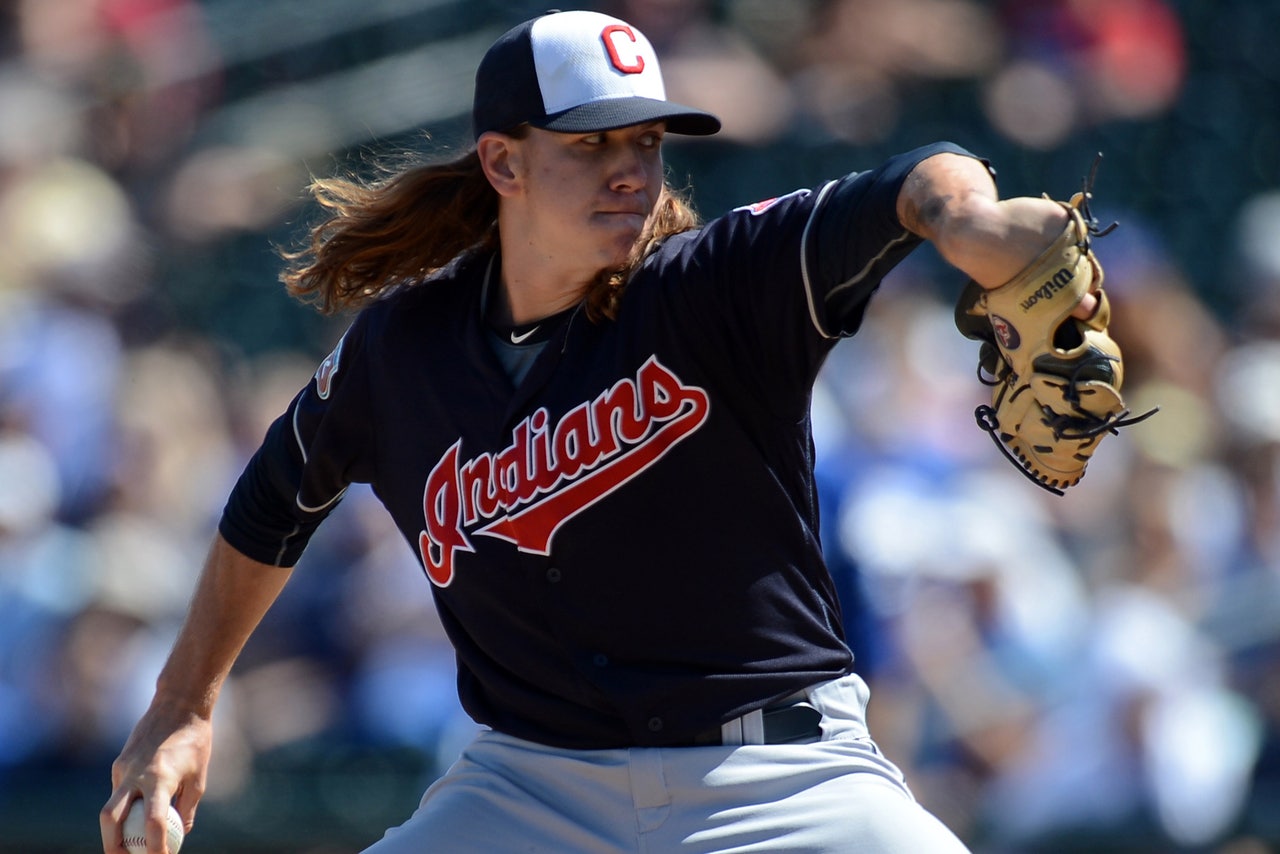 Cody Anderson's 15 starts last year gave the Cleveland Indians hope for a productive back end of the rotation after the promising trio of Corey Kluber, Carlos Carrasco and Danny Salazar.
After six starts and a relief appearance, his struggles have led the club to switch gears and call up Mike Clevinger, who's set to make his big league debut Wednesday night in Cincinnati as the Indians try to keep beating the Reds at a different venue.
Anderson is headed to Triple-A Columbus after going 0-3 with a 7.99 ERA in 32 2/3 innings, a drastic fall from his 7-3 record and 3.05 mark during his rookie season.
Insert Clevinger, who was 5-0 with a 3.03 ERA in seven starts for Columbus. The right-hander, who led Indians minor leaguers last year with 145 strikeouts, is 14-8 with a 2.79 ERA in 33 starts and a relief appearance since the start of last season with Double-A Akron.
The 25-year-old's last four starts have been particularly impressive, as he earned the win in each with a 2.11 ERA and .218 opponent batting average.
"We're really excited to watch him," manager Terry Francona told MLB's official website. "I don't think tomorrow's start is going to define his career, and I do think he's still developing. But there's a lot to like with a kid with that kind of breaking ball, that kind of velocity, that kind of competitiveness. I think you can still develop and win, and we're looking forward to it."
He's up against Brandon Finnegan, whose first shot at a full season in the big leagues has been part Anderson circa 2015, part 2016 Anderson. Finnegan (1-2, 4.40 ERA) has allowed more than three earned runs in only one start, but walks are hindering his ability to make it deep into games.
The 23-year-old gave up three runs and four hits with five walks in four innings of Friday's 3-2 loss in Philadelphia.
"I've been throwing the ball great," Finnegan said. "Obviously today I didn't throw the ball too well. There's going to be walks. That's baseball. You can't control that. I'm just worried about going up there and getting outs."
In reality, the walks are what he has more control over. With a .234 batting average on balls in play, he's probably getting away with the walks a little more than he will with his 4.81 walks per nine innings projected out over an entire season. His acting manager agrees.
"He knows he can't walk five in four innings and have success," Jim Riggleman said.
The left-hander has made four relief appearances against the Indians and allowed three runs with four walks in 5 2/3 innings with a 1-1 record.
The Indians (19-17) won the two games in Cleveland with consecutive huge offensive nights. Tuesday's 13-1 win followed a 15-6 victory with Cleveland totaling 36 hits.
Rajai Davis is 5 for 7 in the series after going 0 for 18 in his previous four games, while Francisco Lindor is 6 for 11.
The Reds (15-24) have lost seven of nine while allowing 13 or more runs three times. Opponents have averaged 7.1 runs in that time and are batting .312.
The Indians have won four straight matchups and seven of eight as the series shifts to Great American Ball Park.
---
---