Major League Baseball
Major League Baseball
Clemens arguing against second trial
Published
Sep. 2, 2011 1:00 a.m. ET

A lawyer for Roger Clemens told a federal judge Friday that prosecutors deliberately flouted his ruling on evidence and should be denied a chance to retry the former pitching star on charges of lying about using performance-enhancing drugs.
''That's not fair,'' attorney Michael Attanasio said. ''This case should end. He's been put through enough.''
Prosecutors had a ''win at all costs mentality,'' Attanasio said repeatedly as he pointed several times at the table where government lawyers waited to tell US District Judge Reggie Walton they had made an innocent mistake in the press of business at the beginning of Clemens' first trial.
Walton declared a mistrial on the second day of testimony in that proceeding in July.
The judge called Friday's hearing to help him decide whether to grant the government's request for a retrial.
''There is no doubt, no doubt, this was a calculated effort to make an end run around this court's ruling,'' Attanasio said.
Walton case says he's concerned that prosecutors intentionally violated his orders and caused a mistrial in the high profile case.
Walton also is asking why the former pitching star should have to pay the costs of the government's errors if he decides to allow prosecutors another chance to convict him.
Clemens, in a blue shirt and tie and gray suit, sat straight up at the defense table and listened intently to the arguments.
Walton stopped the first trial after prosecutors played a videotape of Clemens' 2008 testimony to a House committee in which Rep. Elijah Cummings, D-Md., pointed out that Clemens' good friend and teammate, Andy Pettitte, says Clemens admitted using human growth hormone in a private conversation in 1999 or 2000.
Clemens responded that Pettitte ''misheard'' or ''misremembered'' their conversation. But Cummings said Pettitte's wife, Laura, had given lawmakers an affidavit saying that her husband told her about the conversation with Clemens at the time it happened.
Walton had ruled before the trial began that Laura Pettitte's comments were inadmissible hearsay because she didn't speak to Clemens directly. When jurors began to hear about her statement, Walton quickly cut off the tape and admonished prosecutors.
Attanasio said prosecutors were trying to get in the statement any way they could and that they shouldn't be rewarded with another trial, a preview of the defense's case, more time to prepare and a jury pool exposed to media coverage of the mistrial.
Clemens' team contends another trial would violate his constitutional protection against facing the same charges twice. They say prosecutors purposely violated Walton's order to provoke a mistrial because their case was going badly the first time.
Prosecutors say they forgot to scrub their exhibits to comply with an order issued on the eve of the trial's beginning and mistakenly showed jurors inadmissible evidence. They are asking for another chance to convict Clemens.
---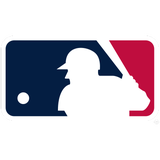 Get more from Major League Baseball
Follow your favorites to get information about games, news and more
---