Major League Baseball
Major League Baseball
ChiSox rally to beat Greinke, Royals
Published
Jun. 1, 2009 12:05 a.m. ET

With a 4-1 lead and Zack Greinke on the mound, the Kansas City Royals felt relaxed and confident.

Next time, they'll know better.

Chris Getz completed a Chicago comeback with a tiebreaking two-run single off Juan Cruz in the ninth inning Sunday, and the White Sox rallied for a 7-4 victory and their first three-game sweep in Kansas City since 2005.

"As soon as you start thinking you've got the game in hand, things change," said Royals center fielder Willie Bloomquist. "Zack's human. He's not going to throw a shutout every time. We've got to continue to get him runs and keep piling on when we get a lead."

Greinke, going for his major league-leading ninth win, went seven innings and gave up eight hits in what would be a decent outing for most major league pitchers but was easily his worst.

"When you're down 3-1 with Greinke pitching, most teams would say, 'We've already won the series, let's pack it in and go to Chicago,"' said manager Ozzie Guillen. "But we didn't. We battled. That's what we've been doing lately."

Scott Podsednik singled, double and tripled and scored two runs and A.J. Pierzynski was 2 for 3 against Greinke, whose record stayed at 8-1 while he gave up four runs, three earned, and struck out seven. His ERA crept up from 0.84 to 1.10.

"Podsednik - if I could get him out, it would be a lot better," said Greinke, who had trouble with his usually reliable slider.

"He always does that to me."

Pierzynski was 3 for 4 for the day and got the ninth inning rally started with a single off John Bale (0-1).

"I've thrown him everything," said Greinke. "He's hit everything. You get two strikes and he fights off good pitches. I used to think he was just a bloop hit guy. He's a little better than that."

Bale came in with one out in the ninth and gave up Pierzynski's single just inches fair into left, and walked Brian Anderson. After Cruz walked Josh Fields, Getz singled into right. He scored on Podsednik's single.

Matt Thornton (2-1) pitched 1 2-3 innings of hitless relief for the win and Bobby Jenks worked the ninth for his 12th save in 13 chances as KC lost for the 16th time in 21 games.

"Anytime you face a pitcher like Greinke, you know it's going to be a really good battle," said Thornton. "Our offense did a good job top to bottom. He's a great pitcher and to score four runs on him is huge for us."

Chicago starter John Danks had allowed only one earned run in 16 consecutive innings in Kansas City until Mark Teahen and Olivo singled and David DeJesus hit a two-run double in the second. DeJesus scored when shortstop Alexei Ramirez got turned around and appeared to lose Mitch Maier's pop RBI double in the sun. Miguel Olivo's RBI single put Greinke on top 4-1 in the third.

Josh Fields made it 4-3 with a two-run single in the fourth and then Podsednik doubled in the fifth and tied it 4-all when Jermaine Dye dropped an RBI single in front of DeJesus in left.


Notes


KC catcher John Buck went on the 15-day DL with a herniation and spasms in his lower back. He was preparing to bat in the third inning on Saturday when he suddenly went to his knees in pain and had to be helped down the dugout steps. ...Greinke stretched his homerless inning streak dating back to 2008 to 110, the longest since Kevin Brown went 118 consecutive innings from Aug. 24, 1996, to May 20, 1997. ... The White Sox headed home for a season-long 11-game homestand.
---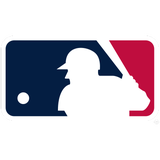 Get more from Major League Baseball
Follow your favorites to get information about games, news and more
---