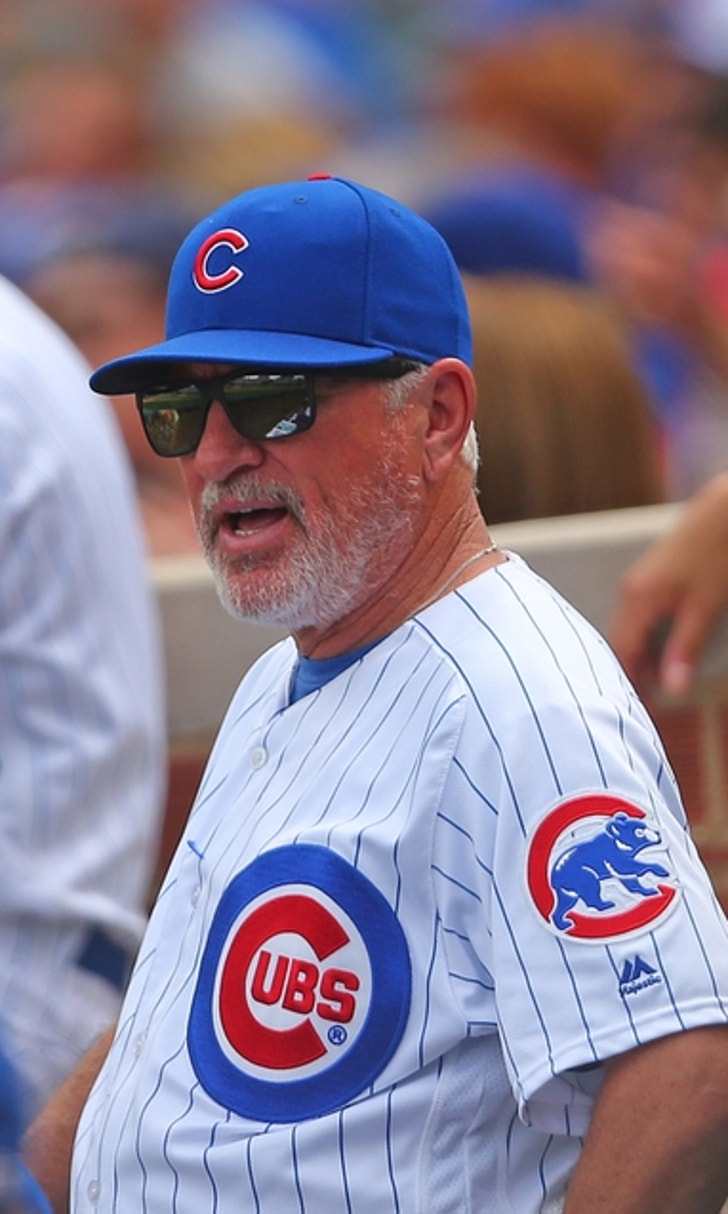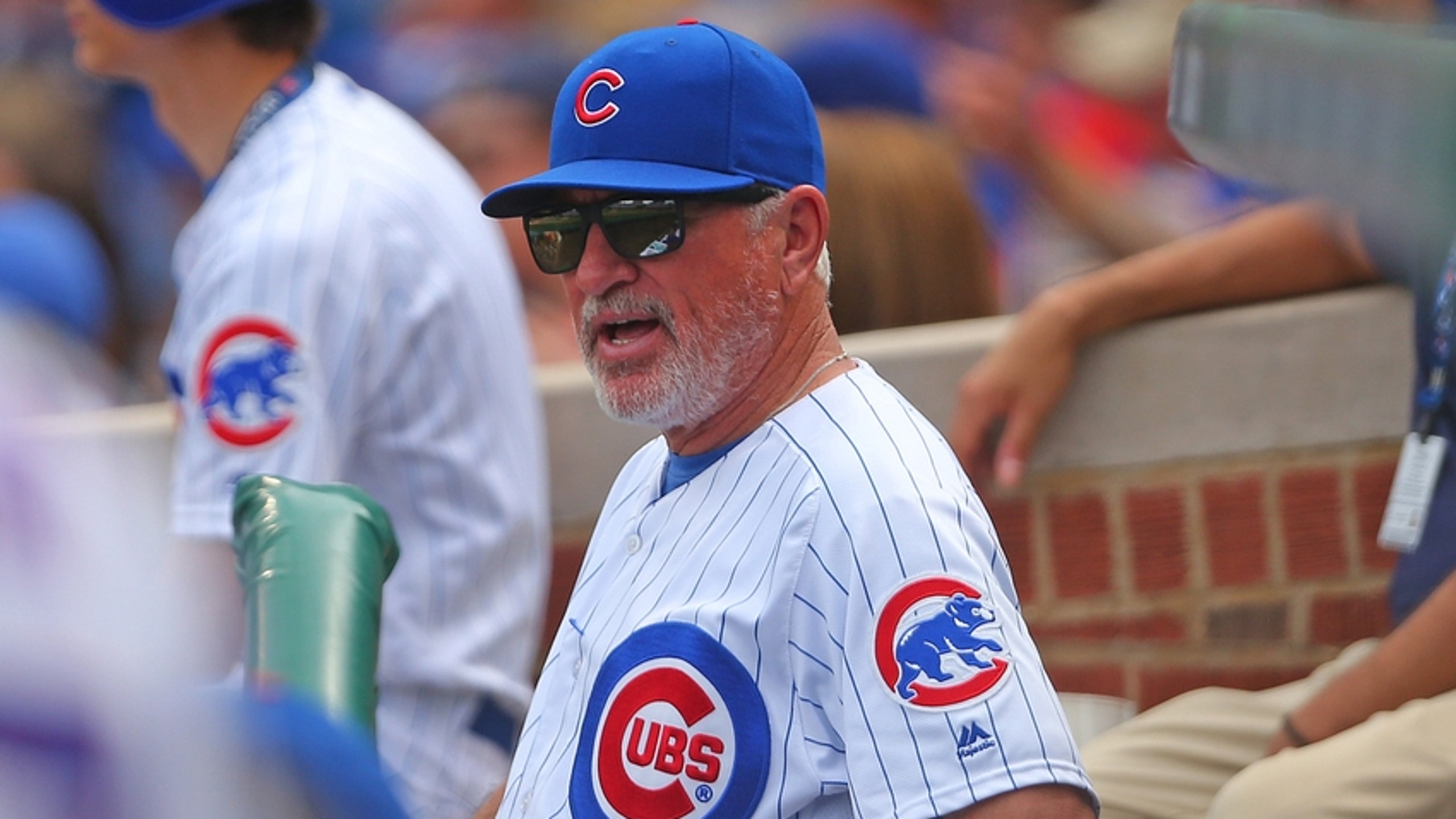 Chicago Cubs: Joe Maddon Suggests Fantasy Baseball Be Taught in Schools
BY Fansided and Bobby Mueller/FanSided via Call to the Pen • December 14, 2016
Chicago Cubs manager Joe Maddon suggests schools should teach fantasy baseball in math class to engage a new generation of fans.
Joe Maddon, the cerebral manager of the Chicago Cubs with the trademark glasses, looks like he would be at ease in front of a classroom teaching math. He would be the interesting math teacher, the one who could make kids realize that math is applicable to the real world. When one of his students whines, "Why do we need to learn this?", he'll have an answer ready. He seems like he would be a math teacher who gets kids to work together, talk to each other, and figure out ways to get to an answer collaboratively. The period would fly by and the kids would learn math and have fun at the same time.
Already well-known for being a player's manager, Maddon is more than just the guy who encourages theme days and karaoke singing to bring his players together as a team. He's also considered one of the more sabermetrically-inclined managers in baseball. Maddon and Washington Nationals manager Dusty Baker appeared at a recent event in Washington, D.C. to promote baseball to young people.
The event was part of the Play Ball initiative, a collaborative effort between Major League Baseball and USA Baseball that encourages kids to be more interested and involved in baseball. The recent event was hosted for kids from 7 to 13 years old and from various youth baseball and softball organizations, the parents of those kids, and the Positive Coaching Alliance.
One of Maddon's ideas to get kids more excited about baseball is to teach fantasy baseball as part of math class in schools. He said, "I'd like to see fantasy baseball in schools and make it part of math class. If you brought fantasy baseball into school and brought technology such as Skyping, for example. End of January, beginning of February, I would Skype a classroom here and talk about team construction. Theo Epstein does it a day or two later."
He went on to say the students could put together their own teams with their own draft day, while incorporating statistics from math class into the decision-making process. Students would then follow their teams during the baseball season and continue to make decisions based on the strategy they learn in class.
More from Call to the Pen
Maddon elaborated on this idea, saying, "If you sat down and try to construct a method to incorporate fantasy baseball in schools, it would attract kids that aren't necessarily baseball fans but who would be interested in the game, understanding strategy, maybe the time of the game isn't so bothersome anymore. You learn about matchups, shifts, because you are the owner of a fantasy baseball team that you run and set up your lineup daily."
One drawback to Maddon's idea is that the Major League Baseball season runs from April to October and most schools are currently set up to run from August/September to May/June, with summers off. Still, the idea could work for a shorter period, say April and May for an abbreviated season, with February and March used to teach the statistics needed and set up the draft. It could also be expanded to other sports, like football and basketball, that fit better into the school year.
It's likely that Maddon isn't the first person to think of incorporating fantasy sports into math class. There are likely some middle school or high school math teachers out there using fantasy baseball to teach math. We've seen that classes in sabermetrics are becoming more common on college campuses. As reported in Time Magazine in May, Syracuse University will be the first U.S. college to offer a bachelor of science degree in sports analytics. The program is expected to start in the fall of 2017 and will allow students to earn a sports analytics degree. Indiana University—Purdue University Indianapolis offers a five-year combined bachelor's in sports management and masters in sports analytics.
Maddon believes teaching fantasy baseball in math class would be a good start to promote baseball to young people. He said, "I think there are legs there, I really do. To incorporate it as part of education, the numbers in baseball are so fascinating, make it part of math class, I think it would be a great first step."
---
---