Major League Baseball
Major League Baseball
Carpenter does it all as Cards rout Reds
Published
Oct. 1, 2009 11:02 p.m. ET

Chris Carpenter took it upon himself to get the Cardinals back on track.

The St. Louis ace hit a grand slam and set a team record for pitchers by driving in six runs as the Cardinals rolled to a 13-0 rout of the Cincinnati Reds on Thursday.

"That was one of the funner days I've ever had," Carpenter said.

Carpenter's first career homer capped a five-run second inning for the Cardinals, who had lost five of six - including three straight since clinching the NL Central title with a win at Colorado last Saturday. He added a two-run double during a four-run fifth to match the career RBI total he brought into the game.

The right-hander also threw five innings of three-hit ball for his 17th win and first in four starts since a 3-0, complete-game victory at Milwaukee on Sept. 7.

Carpenter's grand slam was the 10th by a Cardinals pitcher and first since Kent Mercker connected at Florida on Sept. 2, 1998.

The previous major league pitcher to hit a grand slam was Jason Marquis for the Chicago Cubs off New York Mets left-hander Jonathon Niese on Sept. 22, 2008, at Shea Stadium, according to STATS LLC.

The last pitcher to have six RBIs in a game was Micah Owings for Arizona at Atlanta on Aug. 18, 2007, STATS said. Owings now pitches for the Reds.

Carpenter predicted his homer, manager Tony La Russa said.

"I've predicted it four or five times," Carpenter said. "I think the only other home run I hit had to be in high school. I was a really good hitter, I guess, but I grew up in New Hampshire, and we didn't see many 90 mph fastballs."

Carpenter became the first Cardinals pitcher since 1920, when RBIs became an official statistic, to have six in one game. Bob Gibson drove in five runs during a 13-1 win over the New York Mets on July 26, 1973.

"He had a Bob Gibson type of day," Reds manager Dusty Baker said. "He beat us pitching and hitting. That grand slam kind of put us behind the 8-ball."

And left La Russa joking about it after the game.

"The first thing I'm going to do is call Gibson and tell him what a real athlete is," he said. "That was the last thing I expected."

La Russa also snapped a tie with Hall of Fame New York Giants manager John McGraw for second place on the career list of games managed. La Russa is at 4,770, behind only Connie Mack's 7,755.

The Cardinals scored their most runs in a game since setting their season high in a 14-7 win over Pittsburgh on Sept. 4. The win was their biggest of the season, surpassing a 10-0 victory over the Los Angeles Dodgers on July 28.

"They beat us up pretty good," Baker said. "That's the first time we've been beat up that bad in a while. They had every kind of hit imaginable."

Carpenter (17-4), who struck out six and walked one, has won his last five starts against the Reds, including all four this season.

Third baseman Troy Glaus, who had shoulder surgery on Jan. 21 and wasn't activated until Sept. 1 before missing another 16 days with a side injury, got the scoring started in the second with a run-scoring single - his first RBI this season.

Yadier Molina, who had been out since Saturday with a bruised left knee, singled and Brendan Ryan was hit by a pitch to load the bases for Carpenter, who had one RBI this season before lining the first pitch from Kip Wells an estimated 381 feet into the left-field seats.

"(Wells) tried to get the ball over the plate and it ended up in the seats," Baker said.

Wells (2-5) lasted two batters into the third inning. The right-hander was roughed up for five hits and five runs with one walk and one strikeout before being replaced by Owings.

Owings got Cincinnati's first hit off Carpenter with a one-out, opposite-field double to right in the third. The plate appearance was the first for Owings since he was hit in the helmet by a pitch Sept. 6 at Atlanta, leaving him with a concussion and punctured eardrum.

The game was delayed for 9 minutes in the top of the second when plate umpire Brian O'Nora came out of the game with an injured right knee. Wells bounced a pitch that got past catcher Corky Miller and hit O'Nora on the inside of his knee. Adrian Johnson moved from first base to behind the plate, and the game continued with three umpires.


Notes


The Cardinals have 11 shutout wins this season. The Reds were blanked for the sixth time. ... Cardinals 1B Albert Pujols was a late addition to the starting lineup after originally being scheduled for a day off while getting over a cold.
---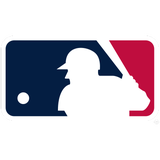 Get more from Major League Baseball
Follow your favorites to get information about games, news and more
---