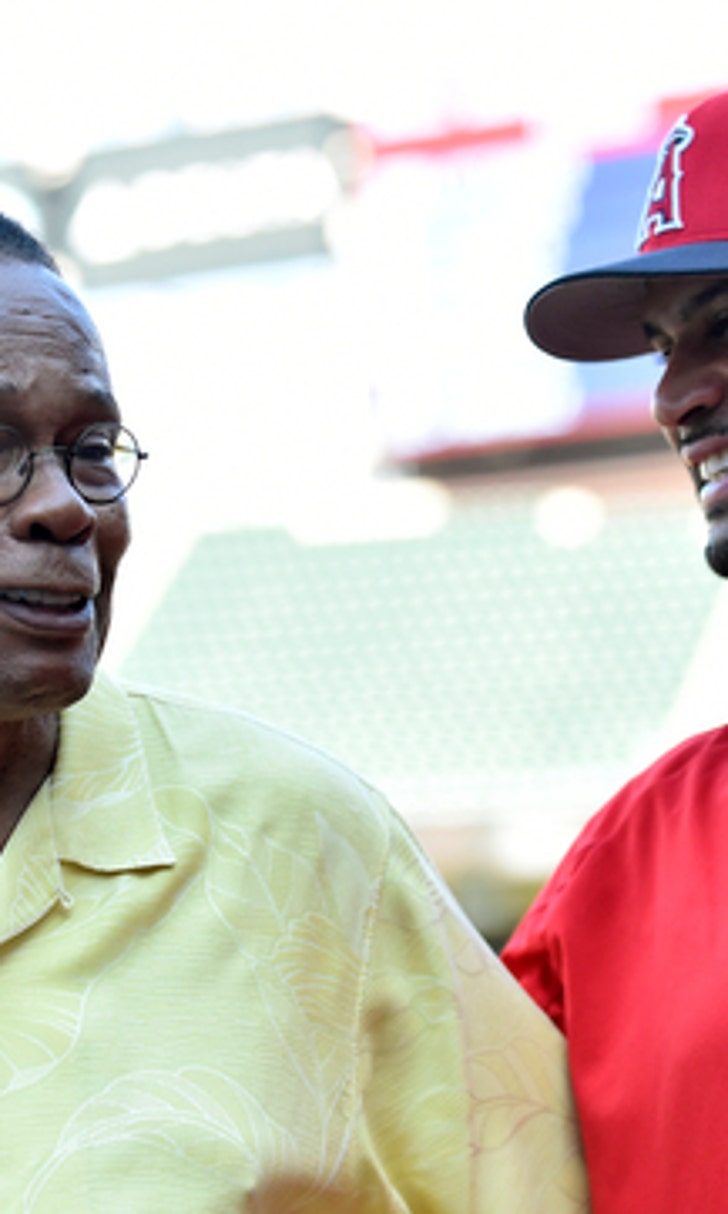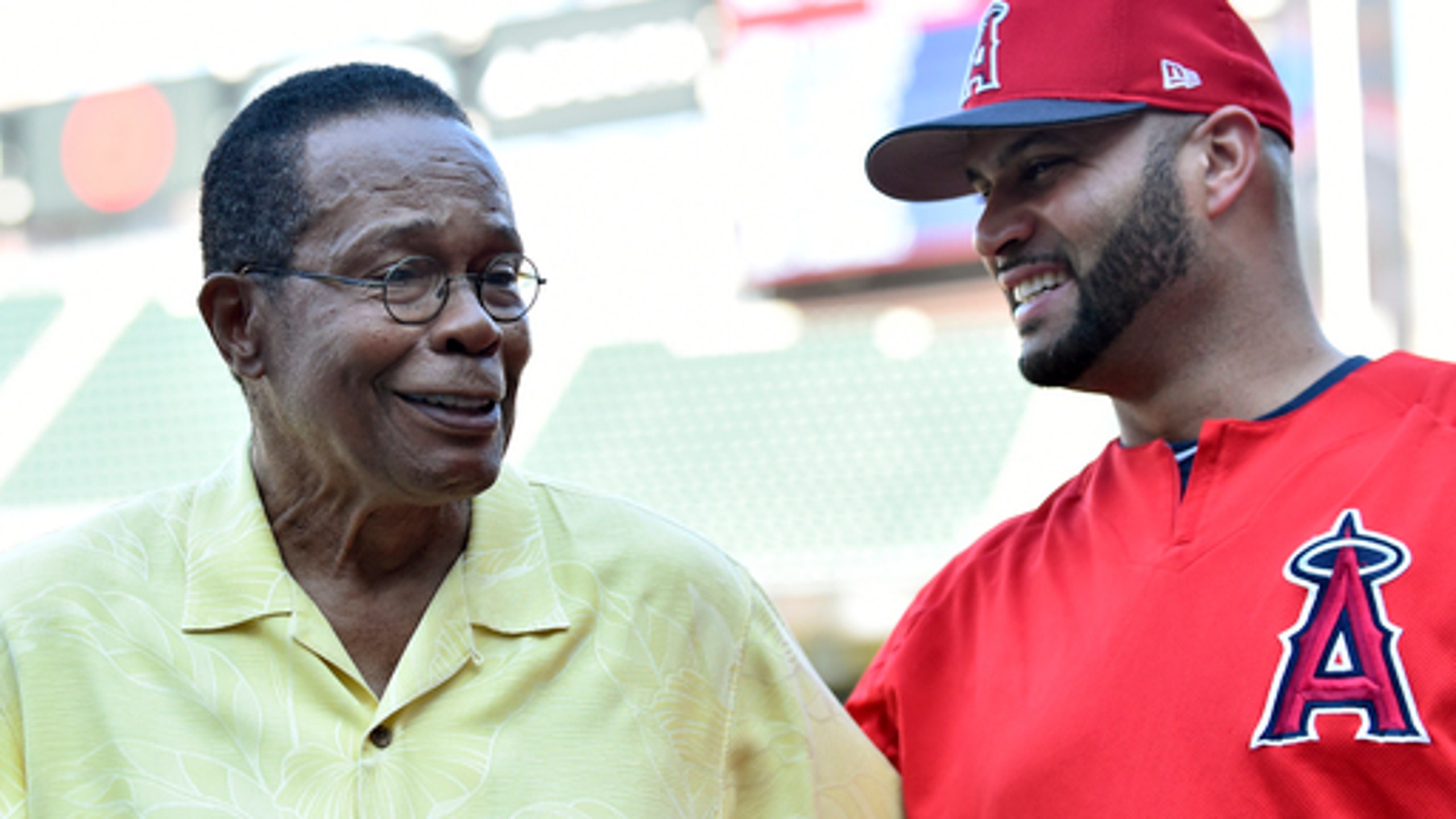 Carew in Minnesota for first time since massive heart attack
BY AP • July 3, 2017
MINNEAPOLIS (AP) More than three hours before he was scheduled to throw a ceremonial first pitch Monday, Rod Carew fidgeted with a baseball.
''I haven't picked up a ball since my operation,'' he said.
Carew's throw from in front of the mound just made it to the plate. But accuracy and distance don't matter as much as the Hall of Famer's presence at Target Field for the first time since having a heart and kidney transplant on Dec. 16, 2016.
''This is my first trip flying, so I was really looking forward to it. Every time I come back to the Twin Cities I feel like I'm coming back home,'' the 71-year old said before the Twins played Los Angeles.
In a pregame ceremony, Minnesota celebrated the 40th anniversary of Carew's 1977 MVP season when the seven-time AL batting champion flirted with becoming the first player to hit .400 since Ted Williams hit .406 in 1941. Carew's batting average reached a season-high .411 June 29; he finished at .388.
He played with the Twins from 1967-78 and Angels from 1979-85. Both teams have retired his No. 29.
''When you have a chance to catch up with Rod, it's usually pretty special,'' said Twins manager Paul Molitor.
With his wife, Rhonda, at his side, Carew said he's been doing cardio rehabilitation.
''Things are coming along good. They're pushing me and making sure I get my work in, and I'm also trying to push myself to make sure I get my work in because my drill instructor right here would give me heck if I don't do it right and work hard at it.''
Carew suffered a massive heart attack on Sept. 20, 2015.
His heart and one of his kidneys came from Konrad Reuland, a former NFL tight end with the New York Jets and Baltimore Ravens who suffered a brain aneurysm last November. He died Dec. 12 at age 29.
Plans are for a Reuland family member to throw out a ceremonial first pitch at Minnesota's Aug. 18 game for Donor Day. Carew plans to be there.
''I still haven't seen him, haven't been able to talk to him, because he passed away so that I could live, but I carry him with me every day inside so that he can help me go out and save some lives, you know, talking to people about heart problems and also organ donation because we have so many people out there that are still waiting for organs,'' Carew said.
Assisting the American Heart Association with heart disease awareness through the Heart of 29 campaign is now a Carew priority.
Rhonda Carew said Rod has received many emails through his website telling stories about how his story led them to get their heart checked. ''Many of them indicated that something was detected that they were unaware of.''
She noted former Angels pitcher Clyde Wright had his heart checked after hearing of Carew's heart attack. Showing no symptoms of problems, Wright had quadruple bypass surgery a week later.
''To me, I was just doing my job when I took the field, but to understand how close I came to death, I now realize what God has given me when he brought me into this world, he knew what he was doing,'' Rod Carew said.
---
---