Los Angeles Dodgers
Los Angeles Dodgers
Cards open series vs. Dodgers (May 29, 2017)
Published
May. 29, 2017 12:19 a.m. ET

ST. LOUIS -- Paul DeJong might face quite a task Monday when the St. Louis Cardinals start a four-game series with the Los Angeles Dodgers at Busch Stadium.
Less than 24 hours after homering in his first major league at-bat, DeJong might have to follow it up with his first big league start. With left-hander Rich Hill scheduled to take the mound for Los Angeles, there is a chance DeJong could pick up a game at second base, third base or shortstop.
Regardless, DeJong did something in the ninth inning Sunday at Coors Field that every kid dreams about when playing ball in the backyard. He cracked a towering solo shot off Colorado closer Greg Holland as a pinch hitter, although it merely served as window dressing to the Rockies' 8-4 victory.
"I was pretty amped," DeJong said. "I couldn't really feel my legs. I just kept watching it, and it kept going. It was amazing."
Less amazing from a St. Louis perspective Sunday was the bullpen and defense, which teamed up to turn a potential dramatic rally into the team's eighth loss in 11 games by coughing up four runs in the eighth inning.
Slumping Matt Bowman gave up all four runs, although the defense's failure to make a couple of plays didn't help. It was the latest failure for a bullpen that has allowed a whopping 29 runs during the Cardinals' past 11 games.
By contrast, Los Angeles' relief corps bailed out Clayton Kershaw on Sunday when the staff ace endured a rare poor outing. Kershaw gave up 11 hits and four runs in 4 1/3 innings during a 9-4 win over the Chicago Cubs. The bullpen worked 4 2/3 hitless innings, with Josh Fields earning the win as the Dodgers polished off a sweep of the defending World Series champions.
"It was a great series win," Kershaw said. "No one gave up a run but me."
Los Angeles (31-20) trails Colorado by 1 1/2 games in the National League West, having won eight of its past 10 games. One of those losses occurred Wednesday night to St. Louis (24-23), thanks in large part to the performance of the starters who will match up again on Monday.
While Cardinals right-hander Mike Leake (5-2, 1.91 ERA) cruised through eight innings on just 98 pitches, allowing just one run and taking the league lead in ERA from Kershaw, Hill (1-2, 4.76) couldn't have found the plate if he had tried to run the ball over it.
Hill issued a career-high seven walks in an ugly four-inning outing, leading to a season-high five runs. He has walked 12 in 17 innings over just four starts, as he has spent two stints on the disabled list with blisters.
In his career against St. Louis, Hill is 1-1 with a 5.25 ERA over six starts, even though he has allowed a batting average of just .202.
Leake is 5-5 with a 3.91 ERA in 11 career starts against the Dodgers. If he notches three strikeouts in this start, he would reach 900 for his career.
---
---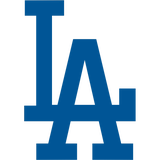 Get more from Los Angeles Dodgers
Follow your favorites to get information about games, news and more
---