Major League Baseball
Major League Baseball
Cards get back into first place in NL Central
Published
May. 27, 2009 10:50 p.m. ET

Nick Stavinoha said all the right things when asked about Cardinals manager Tony La Russa's preference to use veterans over rookies.

He did lose his composure a bit when asked if he was sure he didn't belong in the cleanup role.

"I'm definitely not your typical cleanup hitter, that's for sure," he said with a smile.

Maybe not, but the 27-year-old outfielder with 90 career at-bats had two RBIs and scored the go-ahead run to lead St. Louis to a 3-2 win over the Milwaukee Brewers on Wednesday, pushing the Cardinals back into first in the NL Central.

Stavinoha, who hit his first career homer in Tuesday night's 8-1 win, certainly won't be protecting slugger Albert Pujols once outfielder Ryan Ludwick returns, but La Russa was pleased with his effort.

"Albert will be happy to get Ludwick behind him, but Stavinoha gives you a chance because he's so competitive," the manager said.

St. Louis has won seven of its last nine and hasn't allowed more than three runs in any game in the stretch.

Cardinals starter Todd Wellemeyer (5-4) and the bullpen showcased the best team ERA in the majors (3.58) by silencing the struggling Brewers, who struck out 27 times in the three-game series and have lost five of six to drop out of first for the first time in two weeks.

"We just maintained focus and beared down and knew we wanted to beat these guys. We had to beat them," Wellemeyer said.

Brewers manager Ken Macha said his team was tired after going 6-6 on a 12-game stretch that included a nine-game road trip and the loss of leadoff hitter Rickie Weeks (wrist) for the season.

The first game of the trip in St. Louis was rained out and made up during the only off day. Over the last four games, Milwaukee has alternated night and day starts and had a community event that took up their morning off on Tuesday. Both the Brewers and the Cardinals have Thursday off.

"A lot of us having been looking forward to this day off for a while," said shortstop J.J. Hardy, who went 3 for 5 in his first game back after missing four days with back spasms.

Wellemeyer was solid for the second straight outing and five relievers pitched 3 2-3 scoreless innings. Closer Ryan Franklin got the final four outs, working around a leadoff walk and a two-out single by Craig Counsell in the ninth for his 12th save.

Stavinoha, a rookie, is making a strong case to stay with the Cardinals even when Ludwick and Rick Ankiel return to the starting lineup, which is expected Friday in San Francisco.

"I've been fortunate to put a couple of decent nights together while I've been given the opportunity," Stavinoha said. "Obviously, they're going to attack me more than Albert."

Stavinoha, who had a run-scoring fielder's choice in the first and a sacrifice fly in the third, led off the sixth with a double. He moved up on Brian Barden's grounder and scored on Jason LaRue's single to make it 3-2.

Stavinoha, who has seven RBIs in his last six games, also came up with the bases loaded and two outs in the seventh but Todd Coffey, who replaced starter Manny Parra (3-6), struck him out to end the threat.

Pujols was 0 for 2 with two strikeouts and two walks and finished the series with five walks. He's been walked 12 times in his last six games.

"We kept him in the ballpark," Macha said. "You either have got to be nasty and strike him out or (get him) to put the ball in play off the end of the bat. Or, you wind up being nasty and walking him."

Milwaukee tied it at 2 in the fourth on Frank Catalanotto's two-out, two-run triple off Wellemeyer.

Catalanotto, called up Monday, was making his first start since being cut at the end of spring training by the Rangers in favor of Andruw Jones.

But that was the only damage against Wellemeyer, who lowered his ERA to 5.02. He left after 5 1-3 innings and Trever Miller, Chris Perez, Jason Motte, Dennys Reyes and Franklin allowed just two hits the rest of the way.

"Our bullpen got a lot of outs, and I thought Wellemeyer was outstanding against a tough lineup," La Russa said.


Notes


LaRue was nearly dead meat when he accidentally stepped in front of the Racing Sausages during the Miller Park tradition before the bottom of the sixth inning. LaRue hopped out of the way just in time. "It was pretty funny. I think it would have been better if they had trampled him a little bit," Wellemeyer joked. ... Brewers RF Corey Hart and 3B Bill Hall, both struggling, had the day off.
---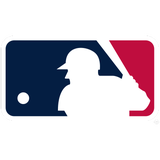 Get more from Major League Baseball
Follow your favorites to get information about games, news and more
---