Major League Baseball
Major League Baseball
Cardinals waiting for bats to come alive
Published
Apr. 8, 2011 5:28 a.m. ET

Six games in, the St. Louis Cardinals have yet to top three runs and Matt Holliday can't get back from his appendectomy soon enough.
With or without their cleanup man, St. Louis hasn't done much with a grand total of 15 runs and four regulars batting below .200. That group includes Albert Pujols, who grounded into three double plays for the first time in his career in the opener and is batting .182 with three RBIs.
It's a time of year hated by slow starters, when a few 0-for-4s or a blown save can lead to snap judgments. They can also cause manager Tony La Russa, who has pledged to be kinder and more tolerant, to snarl, as he did after Wednesday's 3-1 loss to the Pirates.
Some fans are already labeling new right fielder Lance Berkman a foolish free-agent expenditure after he mishandled a couple of balls. Closer Ryan Franklin gave up a game-tying homer in the opener, and his age (38) and a relative lack of pitching speed ramped up speculation about possible successors.
The Cardinals are batting only .231 and are last in the National League with a .182 average with runners in scoring position and eight extra-base hits.
The lack of support has Chris Carpenter 0-1 despite a 2.08 ERA. Kyle McClellan's first career start was solid, but he left with the game tied 2-2 after six innings.
''The sky is not falling,'' shortstop Ryan Theriot said. ''We're going to be fine. I think it's only a matter of time.''
A few clutch hits, a few peaceful ninth innings, and the collective blood pressure goes down.
''If you have a five- or six-game stretch in the middle of the year when you're not swinging the bat well and run into some guys who are hot on the mound, it's no big deal,'' Berkman said. ''Here, everybody's like, 'Oh my gosh, is this going to be a trend that'll continue?
''That's when you go to the track record and say we have the personnel.''
Berkman believes Holliday's loss is the lineup equivalent of the rotation regrouping after Adam Wainwright's reconstructive knee surgery in February. Holliday is expected back early in a 10-game West Coast trip that begins Friday at World Series champion San Francisco.
''Obviously, we're missing a big guy in our lineup right now,'' Berkman said. ''When he comes back, it's going to be a lift and we're going to be fine.''
Pujols' early woes inevitably prompt suggestions he's somehow distracted by the uncertainty of looming free agency, which also would provide an opportunity for the three-time NL MVP to become the subject of a bidding war.
Nah, he says. Just an early cold spell.
''You have to find yourself. You know you know where you want to be, but you know that also it's early, but you find a way to get it done,'' Pujols said. ''Believe it or not, if I stay healthy, I know what I can do.''
After dropping two of three to both the Padres and Pirates, La Russa cut short his postgame news conference Wednesday with a 50-second rant. He expressed disbelief that anyone can be that down on the team already.
''I mean, are you going to pick and choose what you like and don't like about our club?'' La Russa asked. ''I think it just depends on your frame of reference and I always have a problem with it.
''This is a brand new year, so we'll see what happens.''
The three-game series at San Francisco begins Friday, another day, 156 games to go. Not much time for the players to dwell on what's gone wrong so far.
''Really, the season does it for you,'' Berkman said. ''Before you can sulk, there's another game and you're facing another guy and you're out there competing again. Every time you turn around, you're in the batter's box again.''
---
---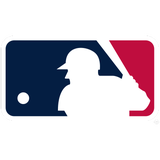 Get more from Major League Baseball
Follow your favorites to get information about games, news and more
---