Major League Baseball
Major League Baseball
Cardinals' streak ends with 2-1 loss to Dodgers
Published
Apr. 18, 2011 1:08 a.m. ET

Ryan Franklin defended the sinker he threw to Matt Kemp that landed in center field and prevented the St. Louis Cardinals from sweeping the Los Angeles Dodgers.
It was right where he meant to throw it, Franklin said, unlike in the series opener when Kemp homered off him but the Cardinals won anyway.
Kemp's two-run shot in the bottom of the ninth inning Sunday gave the Dodgers a 2-1 win and ended their five-game losing skid.
''I made a good pitch. Anyone can go back and look at it. It was right on the corner and down,'' said Franklin (0-2), who has four blown saves in five chances. ''The pitch to Kemp the other night was a mistake. I was trying to get ahead with a first-pitch curveball in a 9-3 game and he hit the first pitch. So what?''
Matt Holliday went 3 for 3 and scored the Cardinals' only run. He batted .563 with five doubles and five RBIs in the series.
In the Cardinals' first three wins, they scored 29 runs and had 48 hits.
Chad Billingsley made sure that didn't happen this time, dueling with Chris Carpenter in a matchup of two of the National League's best daytime starters over the last five-plus seasons.
Carpenter allowed five hits over seven innings, struck out six and walked none.
''I commanded the ball well. My cutter was good and I had command of my fastball on both sides of the plate and kept the ball down,'' he said. ''I was trying to be aggressive in the strike zone and I was ahead in the count for the most part. That's a pretty good lineup and every guy can hurt you in many different ways.''
Billingsley gave up a season-low two hits over eight innings, struck out a season-high 11, and walked none in his longest outing of the season.
''He's a good pitcher and he's got good pitches. He's got a good curve ball and a good cutter, and he throws 93-94 with his out pitch,'' Holliday said. ''He just located really well and made it hard for us to score runs. You never expect an easy one against him.''
The victory prevented the Cardinals from earning their first four-game sweep in Los Angeles since 1968. Their four-game winning streak also ended.
''It is a tough loss, but any time we win a series, it is a good thing,'' Cardinals manager Tony La Russa said.
Kemp homered to center field on a 2-2 pitch from Franklin (0-2). Andre Ethier led off with a double to deep right field off Trever Miller, extending his major league-leading hitting streak to 14 games.
Jonathan Broxton (1-0) got the win despite giving up a two-out RBI single in the top of the ninth by David Freese.
The Cardinals didn't advance a runner to third until the eighth. Yadier Molina was safe at second when Ethier tried to shade his eyes with his left hand while attempting to make the catch in right field, but the ball dropped behind him for an error.
Daniel Descalso sacrificed Molina to third, but pinch-hitter John Jay struck out and Ryan Theriot flied to right to end the inning.
NOTES: The Cardinals' streak of scoring six or more runs ended at seven games, something they hadn't done since July 25-Aug. 3, 2004, when they did so in eight straight. ... The Dodgers avoided their first four-game sweep at home since Aug. 9-12, 1993, against Colorado. ... Kemp came in leading the majors with a .453 batting average and has now hit safely in 14 of the Dodgers' 16 games. Last year, he led the team in homers with 28.
---
---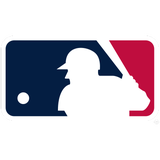 Get more from Major League Baseball
Follow your favorites to get information about games, news and more
---