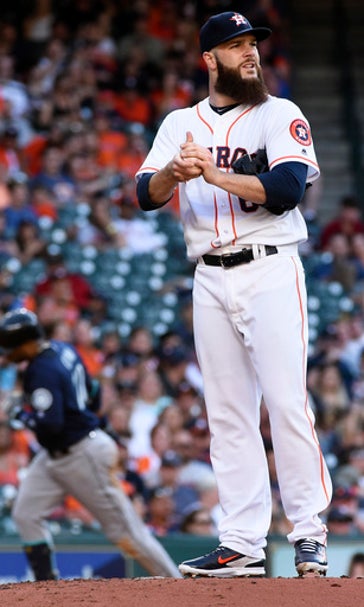 Cano's 10th-inning homer lifts Mariners over Astros 3-2
May 8, 2016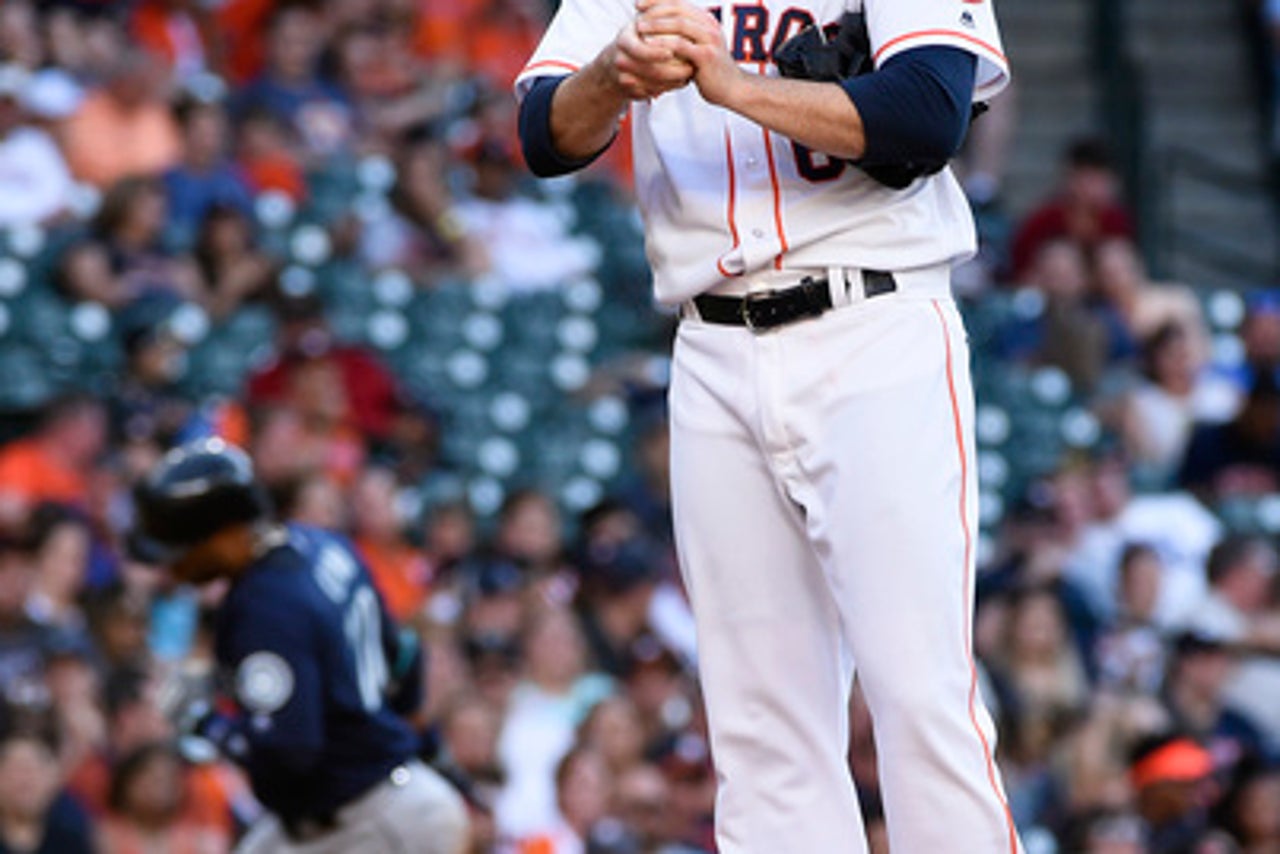 HOUSTON (AP) Not only did Seattle manager Scott Servais call Robinson Cano's tiebreaking home run in the 10th inning on Saturday night against the Houston Astros, an elementary-aged fan wearing an Astros T-shirt told him he'd hit it, too.
Interesting yes, but with the way Cano is hitting this season it certainly doesn't take psychic powers to predict that he'll get a big hit.
''It's one of those feelings,'' Servais said. ''He was hitting the ball everywhere.''
Cano homered early off Dallas Keuchel before his second shot lifted the Mariners over the Houston Astros 3-2.
Cano laughed when asked if Servais told him of his prediction.
''I told him to call it more often,'' he said before sharing the story of the young Astros fan also calling it.
Cano got four hits. He leads the majors with 32 RBIs and tops the AL with 11 home runs.
Cano sent a pitch by Tony Sipp (0-2) into the seats in left field with one out in the 10th to give Seattle its fifth victory in six games. Cano has been especially good against the Astros, piling up 13 hits with four homers and 16 RBIs in six games.
''It's unbelievable the run he's had,'' Servais said. ''Certainly the damage he's done against the Astros. It's crazy.''
Houston manager A.J. Hinch is glad Sunday is the last game of this series.
''We haven't solved the challenge,'' Hinch said. ''We have a game tomorrow, and then the rest of the league can have him for a while. When he gets locked in like this, it's a tall task.''
Luis Valbuena hit a solo homer in the bottom of the ninth off Mariners reliever Steve Cishek (2-1) to tie it at 2. It was Valbuena's first homer this year and the first run Cishek had allowed since April 8.
The wild game included Hinch's ejection in the eighth for arguing a strikeout by Carlos Correa, followed by Astros center fielder Carlos Gomez being ejected as he ran to his position in the 10th.
Gomez was tossed for arguing with the umpires and had to be pulled away by teammate George Springer. Gomez has struggled this season and was 0 for 4 with two strikeouts on Saturday. Hinch said that there was a conversation between Gomez, who was on the bench, to home plate umpire Jeff Nelson in the bottom of the ninth and it spilled over in between innings.
''These are close games where some of these things are magnified, emotions are high,'' Hinch said. ''Both sides had some exception with the strike zone, which were borderline pitches. That is not why we lost the game, but it certainly adds to the frustration of some missed opportunities.''
Kyle Seager added a solo homer and tripled for the Mariners, who lead the AL West. Seager put Seattle up 1-0 in the second with his home run off Keuchel, which bounced off the foul pole in right field.
Cano launched a 78 mph slider into the seats in right field with two outs in the third to make it 2-0.
Seattle starter Nathan Karns allowed six hits and one run with a season-high nine strikeouts in 6 1/3 innings. He's struck out at least five batters in each of his first six starts this season.
Keuchel yielded eight hits and two runs while fanning eight in seven innings.
A run-scoring double by Colby Rasmus cut the lead to 2-1 in the sixth.
TRAINER'S ROOM
Mariners: RHP Taijuan Walker was feeling better a day after neck spasms forced him to leave Friday night's game after two innings, and he expects to make his next scheduled start on Wednesday. He hopes he feels good enough to throw a bullpen on Sunday, but if not he'll just push it back until Monday.
Astros: 2B Jose Altuve was not in the starting lineup on Saturday because of a sore left index finger, but he entered the game as a pinch runner in the seventh inning. Altuve injured the finger when it came out of his glove and hit the ground as he was diving for a ball on Thursday night.
WARDROBE MALFUNCTION
A bat boy had to dash to the bullpen to bring Seattle reliever Joel Peralta the right jersey before he entered the game with two outs in the eighth inning because he put the wrong one on before the game. ''I didn't know what was going on ... they handed me the jersey, and I said, `What the (expletive) is this?' Then I looked to the mound, and I figured it out that I had the wrong jersey on,'' Peralta said.
UP NEXT
Mariners: Hisashi Iwakuma (1-3, 4.03) will make his seventh start of the season in the series finale on Sunday. He got his first win in his last start by allowing four hits and one run in seven innings of a win over Oakland.
Astros: Collin McHugh (3-3, 6.59) looks for his third straight when in his seventh start this season on Sunday. He's faced the Mariners more than any other team in his career and this will be his 10th start against them.
---
---