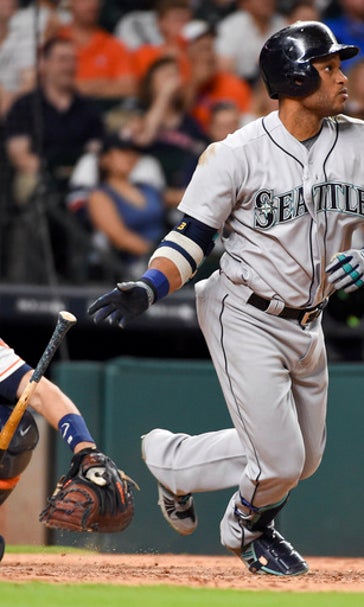 Cano drives in 3 in 9th to give Mariners 6-3 win over Astros
May 6, 2016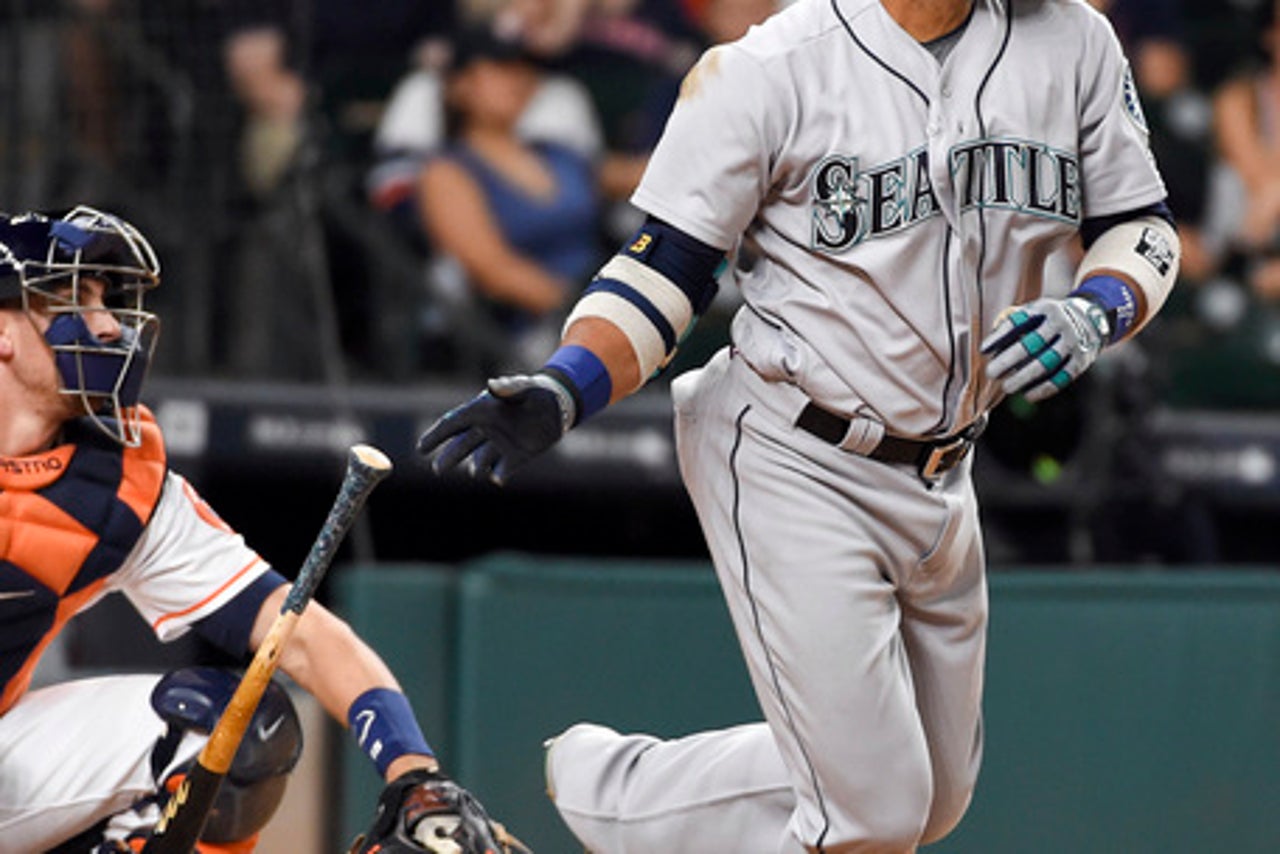 HOUSTON (AP) For Seattle manager Scott Servais it's easy to see why Robinson Cano is so successful with runners in scoring position.
''He uses the whole field,'' Servais said. ''He's not trying to hit homers. He's not trying to kill the ball. He's just using his hands.''
He did that again on Thursday night, driving in four runs including a tiebreaking three-run double in the ninth inning to lift the Mariners to their fourth straight win, 6-3 over the Houston Astros
The bases were loaded with one out in the ninth when Cano cleared them with his double off Luke Gregerson (0-1) that sailed just out of reach of center fielder Carlos Gomez.
''I've been looking for my pitch,'' Cano said. ''I'm not trying to do too much. Even if you can get one run at a time, sometimes as a hitter if you're trying to get two or three, that's when (bad) things happen. I'm just trying to work the middle of the field.''
Houston manager A.J. Hinch was disappointed that his bullpen put Cano in the situation to come up with such a big hit.
''Cano ... is a dangerous hitter,'' Hinch said. ''He gets even more dangerous as the stakes get a little higher.''
Cano, who had three hits to give him at least two in five straight games, also drove in a run in the third inning to give him four RBIs and an American League-leading 30 this season.
''If you look at the at-bats he finds a way to get into good counts,'' Servais said. ''He's aggressive but he's looking for his pitch.''
Nick Vincent (2-1) pitched 1 2/3 scoreless innings for the win and Steve Cishek allowed one hit in the ninth for his ninth save.
Jose Altuve homered and tied a career-high with four hits and had two RBIs for the Astros.
Tyler White snapped a 0 for 16 skid with a double to start Houston's seventh and Jason Castro walked with one out. Altuve hit a double, which landed on Tal's Hill in center field, scoring White to tie it at 3-3, but Castro was tagged out at home.
Norichika Aoki greeted Tony Sipp with a single to load the bases in the seventh before Seth Smith's groundball single rolled just out of reach of a diving Altuve and into right field to score two and make it 3-2.
Altuve, who leads the Astros with nine homers, gave them an early lead when he sent Wade Miley's third pitch onto the train tracks atop left field for his second straight leadoff homer and major league-leading sixth this season. His six leadoff homers are the most by an Astro since Craig Biggio also had six in 2006.
Cano's RBI single tied it at 1-1 in the third inning. The Astros took a 2-1 lead on an RBI single by Evan Gattis in the sixth inning.
Houston starter Chris Devenski allowed six hits and one run in six innings in his second start and eighth major league appearance.
Miley allowed five hits and two runs with five strikeouts in six innings.
SECOND BASE ADMIRATION
Cano is a big fan of fellow second baseman Altuve and said he enjoys watching him play. ''He's a guy that anytime he swings you know something good is going to happen,'' Cano said. ''It's always fun to watch guys, especially at second base, be (as) successful as he's been the last 3-4 years. He's great.''
TRAINER'S ROOM
Mariners: Servais said right-handed reliever Tony Zych will be out four to six weeks with tendinitis in his shoulder. ''From the reports I got there are some issues, but I don't think there is any serious structural damage,'' he said. ''He has a sore shoulder, he has some inflammation and we need to quiet it down.''
UP NEXT
Mariners: Taijuan Walker (2-1, 1.80) will make his sixth start of the season on Friday. Walker has allowed two earned runs or less and lasted at least six innings in four of his five starts this season. He tied a career high with 11 strikeouts in a win over Houston on April 25.
Astros: Doug Fister (2-3, 4.60) looks for his third win when he starts for Houston on Friday. Fister allowed just one run in a season-high 6 2/3 innings in a win over Oakland in his last start.
---
---