Baltimore Orioles
Baltimore Orioles
Calm atmosphere expected for Red Sox, Orioles (Jun 02, 2017)
Published
Jun. 2, 2017 12:38 a.m. ET

BALTIMORE -- The Boston Red Sox and Baltimore Orioles managed to make it through the opener of their four-game series without any incidents.
The managers and players expect tempers to remain calm over the next three games.
On Thursday, the Orioles' bats did most of the damage with four home runs in the 7-5 victory over Boston. The Red Sox (29-24) lost for only the third time in 11 games, and they are still a half-game ahead of the Orioles (28-24) in the American League East.
"Look at the standings," Red Sox manager John Farrell said. "Toronto has gotten hot. They've closed the gap. When you look at our division up and down, it's annually a tough division. Every game is important. I don't think you can overemphasize any one particular game because they're all meaningful."
The rivalry took a contentious turn when Baltimore third baseman Manny Machado slid hard into Boston second baseman Dustin Pedroia in late April. Some of the Red Sox took issue with the aggressive slide, and both teams traded inside pitches and exchanged words over the next few games. Major League Baseball intervened and told the clubs to end the feud.
Orioles manager Buck Showalter agreed with Farrell's sentiment in that the players are merely focused on winning games and not settling any perceived slights.
"It's not a topic in our locker room," Showalter said. "It's more about how to beat these really good pitchers they have. We've got our hands full with too many things to have that be part of your preparation. It's not (a topic) for us. I'm sure more than likely, it isn't with them."
In the second game of the series, Orioles right-hander Alex Asher (1-3, 3.77 ERA) will get another opportunity to show he can be part of the rotation.
Asher had made three starts this season. He took over the spot of the struggling Ubaldo Jimenez on Sunday against Houston, but he allowed six runs on six hits over just two innings. Ironically, he was replaced by Jimenez, who gave up two runs in the third before retiring 16 of the final 18 batters he faced.
Still, Showalter wants to give Asher another opportunity while keeping Jimenez in the bullpen for now.
"Just felt like he needed to go out there again," Showalter said. "I just thought he deserved another chance."
Asher is also looking forward to the opportunity to redeem himself. He said Thursday: "It was disappointing what happened that last start. It happens, but I'll go back out there (Friday) and go at it again."
Asher is 0-1 with a 3.86 ERA in two career appearances, including one start, against the Red Sox.
The Red Sox will go with sinkerball Rick Porcello, who has struggled through parts of this season one year removed from winning the AL Cy Young Award.
Porcello (3-6, 4.21 ERA) took a hard-luck loss in his last outing, Sunday against Seattle, when he allowed just two runs over 6 1/3 innings as Boston lost 5-0.
Porcello has also struggled against Baltimore, going 4-9 with a 4.77 ERA over 16 starts. He took a loss against the Orioles on May 1 despite give up just two runs in six innings.
"I think it's just a matter of that last late movement that I normally have," Porcello said. "On some pitches, it's there. On some it's not. So just keep grinding, keep fighting away and keep looking to make pitches."
---
---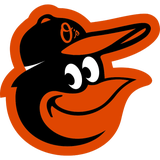 Get more from Baltimore Orioles
Follow your favorites to get information about games, news and more
---