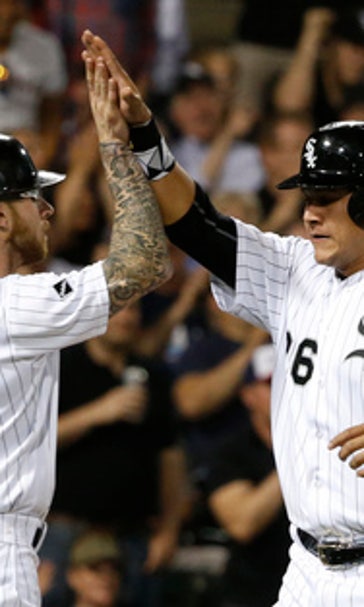 Cabrera, Abreu guide White Sox over Twins 10-4 for 20th win
May 7, 2016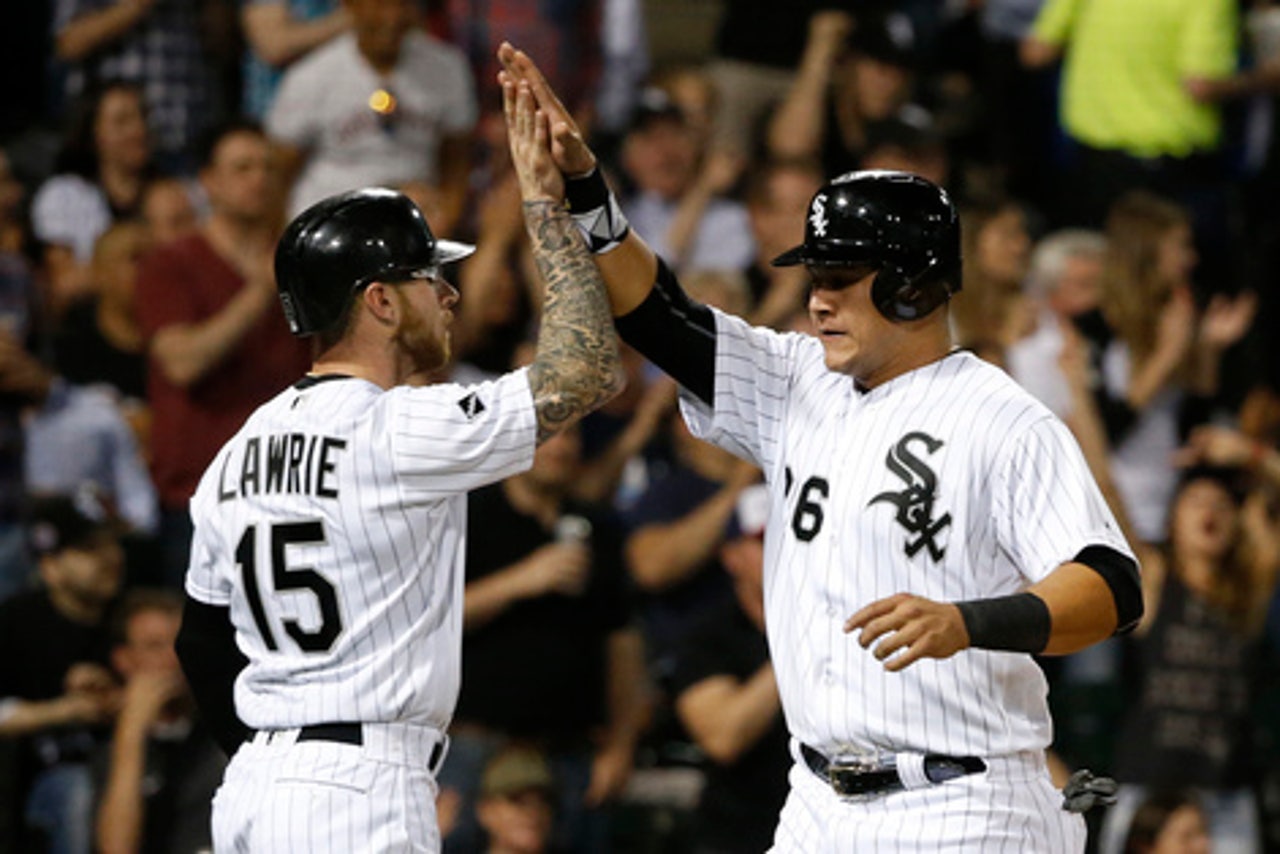 CHICAGO (AP) Trevor May's 97 mph fastball plunked Jose Abreu in the stomach. Abreu started shouting, and his teammates and manager were right behind him.
On a night the White Sox became the second major league team to reach 20 wins, they also showed their fight and camaraderie.
Melky Cabrera had four hits and three RBIs, Abreu hit a solo homer, and the Chicago beat the Minnesota Twins 10-4 on Friday night after a benches-clearing incident that led to manager Robin Ventura's ejection.
''Robin was there backing me,'' Abreu said through an interpreter. ''I always say we are a family, and we showed it today.''
Adam Eaton drove in two runs and made one of three fine defensive plays for the White Sox (20-10), who trail only the crosstown Cubs (22-6) for most victories.
Mat Latos (5-0) labored through five innings before four relievers combined for four scoreless innings as the White Sox snapped a two-game skid.
May hit Abreu a half-inning after Minnesota's Byung Ho Park was hit by a pitch on the elbow. The dugouts and benches emptied, and Ventura was upset May wasn't ejected.
''We're not going to back down or be afraid in that situation,'' said Ventura, who was tossed by crew chief Bill Miller. ''You back the guy up. For me, there was intent there.''
Ricky Nolasco (1-1) gave up seven runs, five earned, and nine hits in five innings, and Oswaldo Garcia hit a two-run homer for the Twins, who fell to an AL-worst 8-21 despite a pregame roster shake-up.
Twins shortstop Eduardo Escobar's fielding error in the first led to two unearned runs on Cabrera's two-run double.
Escobar then left with a groin injury in the third that manager Paul Molitor said would land him on the disabled list.
Latos was far from sharp, giving up four runs and seven hits in five innings. But he got plenty of help to surpass his win total from last year with three teams.
Abreu led off the third with a homer to left and the White Sox built a 7-4 lead on Brett Lawrie's RBI single in the fifth.
Kurt Suzuki had two hits, including an RBI single in the second in Minnesota's seventh loss in eight games.
''Obviously, the losing piles up,'' Molitor said. ''That's how it's going right now.''
Abreu was asked how he was feeling after getting plunked. He lifted his shirt to show a bruise on the left side of his stomach and smiled.
''(Abreu) hit a home run on a slider tonight,'' Molitor said. ''It's been the MO to pitch him and try to get him off the plate.''
TRAINER'S ROOM
Twins: Molitor said they'll likely make a move Saturday to replace Escobar. ... 2B Brian Dozier (right hamstring) sat out, but was confident he'll play Saturday. Dozier was injured leaving the batter's box in his first at-bat Wednesday.
White Sox: C Alex Avila (strained right hamstring) went 0 for 1 with a walk to begin a rehab stint with Triple-A Charlotte. Ventura said Avila could rejoin the team as soon as Monday.
DEFENSE SHINES
White Sox shortstop Tyler Saladino saved a run with a nifty play up the middle to end the second and Eaton made a running catch in right an inning later. Center fielder Austin Jackson made a leaping grab in the fifth.
''The defense has been spectacular,'' Latos said.
MISCUES
The Twins looked the part of a struggling team. After Escobar's error, Nolasco forgot to cover first, leading to a hit. Reliever Fernando Abad later couldn't find a liner he had knocked down to his feet with two out in Chicago's three-run seventh.
GONZALEZ'S TURN
Ventura said RHP Miguel Gonzalez will get the next audition to replace the departed John Danks as the No. 5 starter. Gonzalez will start Monday at Texas.
RHP Erik Johnson was returned to Triple-A Charlotte after taking the loss Thursday against Boston. He was replaced on the 25-man roster by reliever Scott Carroll.
UP NEXT
White Sox LHP Chris Sale (6-0, 1.66 ERA) tries to become the majors' first seven-game winner Saturday. RHP Ervin Santana (0-1, 3.15), fresh off the disabled list following a back injury, starts for Minnesota.
---
---