Major League Baseball
Major League Baseball
Byrnes ready for something new with Mariners
Published
Feb. 26, 2010 9:33 p.m. ET

Four teams, 1,400 hits, two bad hamstrings, a broken left hand and a hit TV show later, Eric Byrnes is ready for something new. Even if it is a little strange wearing another uniform.
His new Seattle Mariners duds are bound to get dirty as soon as he gets his chance to play. General manager Jack Zduriencik signed Byrnes last month, and the veteran known for his hustle and all-out style of play comes at a minimal risk despite his recent injury history.
Seattle is only responsible for $400,000 of Byrnes' $11 million salary for 2010 after the Arizona Diamondbacks released him.
``For me it's a real good opportunity, a chance to resurrect my career in a way,'' Byrnes said. ``Talking to Jack, right away I kind of felt like this was going to be a real good fit and a chance for me contribute, and that's really all I'm looking to do.''
Byrnes has to prove that he is fully recovered from a broken hand that cost him 2 1/2 months of last season, and that both of his hamstrings, which he tore in 2008 and only allowed him to play in 52 games, will hold up. He's trying to win a reserve outfielder job in 2010.
The hustle and dirt-dog style that has always been a staple of Byrnes' career will remain, he promises, even though he is 34 years old now. Byrnes is making good on his word, running hard in workouts just a few days into spring training.
``I won't play baseball anymore if I can't go all out,'' Byrnes said. ``If that's the case, I'll go on back to Half Moon Bay (California hometown) and look for something else to do. As long as I'm playing this game I'm going to leave everything I have on that field.''
Byrnes had his best year in the majors in 2007, when he batted .286 with 21 home runs and 83 RBIs and 50 stolen bases to help lead the Diamondbacks to the NL championship series. The year before he became Arizona's first 25-25 man with 26 home runs and 25 stolen bases.
His 2007 season earned Byrnes a three-year, $30 million contract, but then the injuries limited his productivity. After injuring his right hamstring in May 2008, Byrnes rushed his rehabilitation and returned less than a month later, only to hurt his left hamstring because he was favoring his other leg. Then, just as Byrnes' legs were feeling good again, Texas Rangers pitcher Scott Feldman plunked Byrnes with a pitch in June 2009 that broke his left hand and forced a return to the disabled list. Byrnes then contemplated retirement.
``When you can't be out there doing what you love, my passion for the game waned,'' Byrnes said. ``It was real difficult dealing with that.''
Now Byrnes says his legs feel the best they have in more than two years, and he's happy to back on the field.
``In a lot of ways I feel like a rookie,'' he said. ``I'm as excited to be at spring training as I was at the beginning of my career.''
Mariners manager Don Wakamatsu is glad to have him.
``Energy. You love guys that play the game with passion,'' he said. ``He's definitely been known for that.''
Byrnes figures he'll fit in well with a loose Mariners clubhouse. He had similar environments in Oakland and Arizona, and was such a hit with fans that he landed his own TV show in Arizona - it gave viewers a look into his personal life that lasted two years and earned a local Emmy award.
``I don't really know how much longer I'm going to play,'' Byrnes said. ``I don't really care. For me I'm looking at this as I'm playing for the moment.''
NOTES: Wakamatsu said the team's top two starting pitchers, Felix Hernandez and Cliff Lee, will pitch simulated games next week. Hernandez will throw Thursday and Lee on Friday, after another bullpen session Tuesday. Lee will make his spring training game debut March 10 against Texas. ... Doug Fister will start Wednesday, the Mariners first spring training game.
---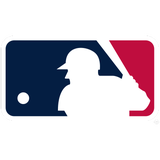 Get more from Major League Baseball
Follow your favorites to get information about games, news and more
---