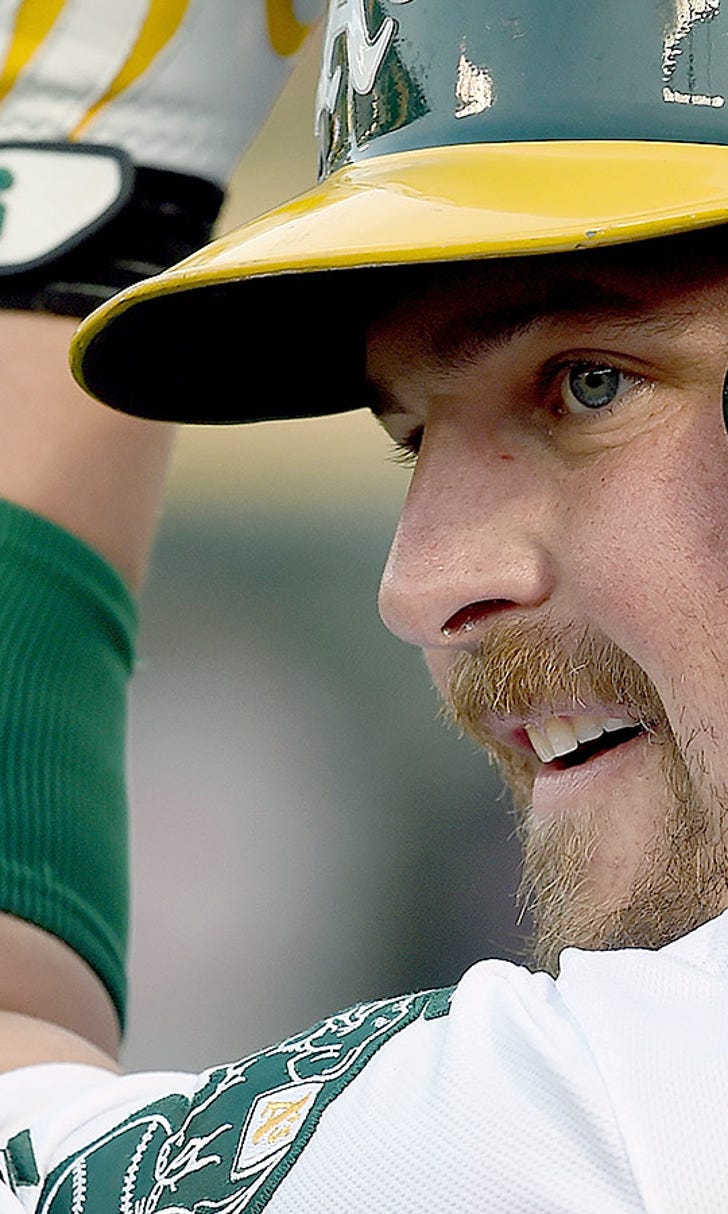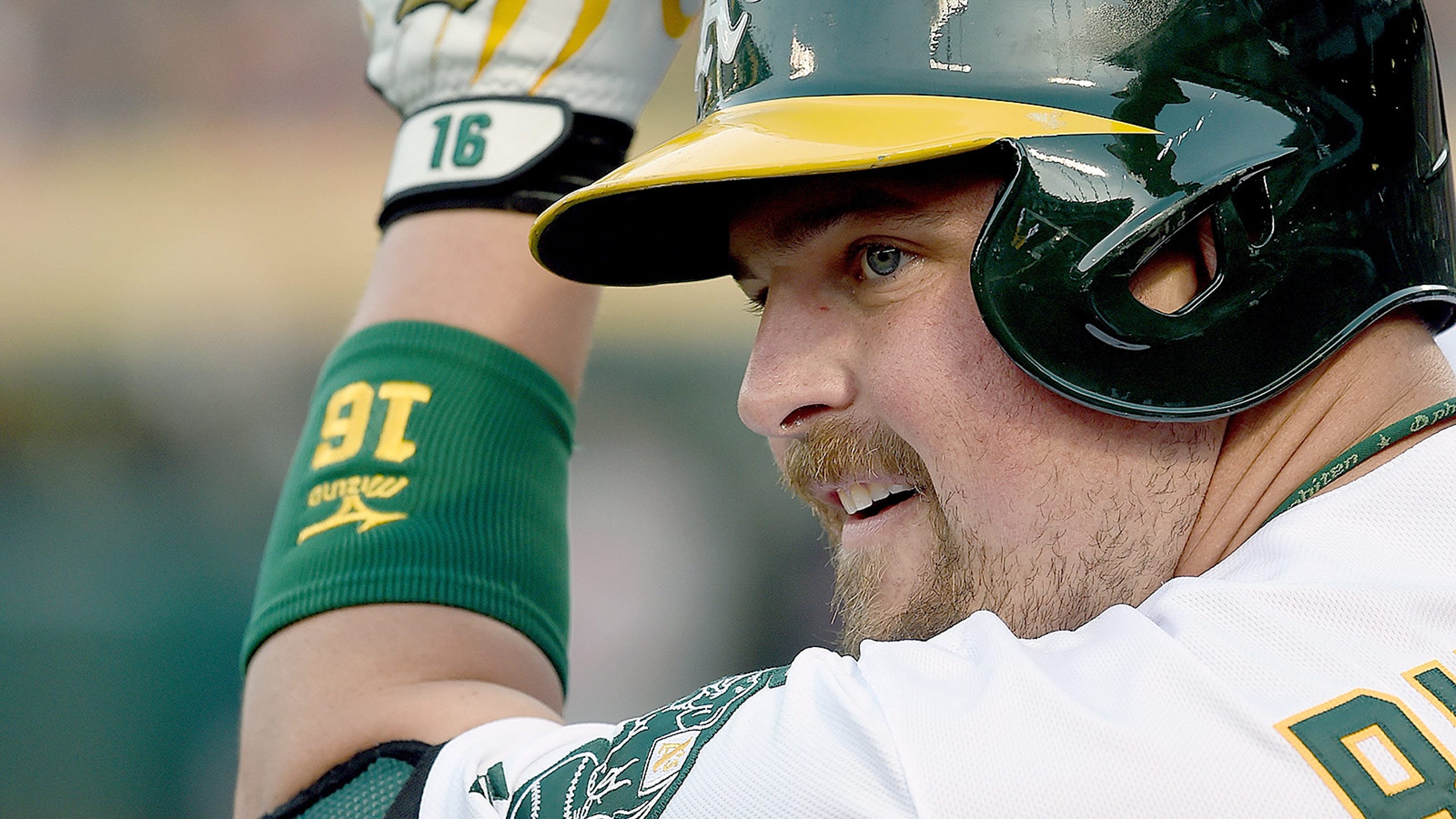 Butler still thinks A's can be 'very dangerous' this season
BY foxsports • June 19, 2015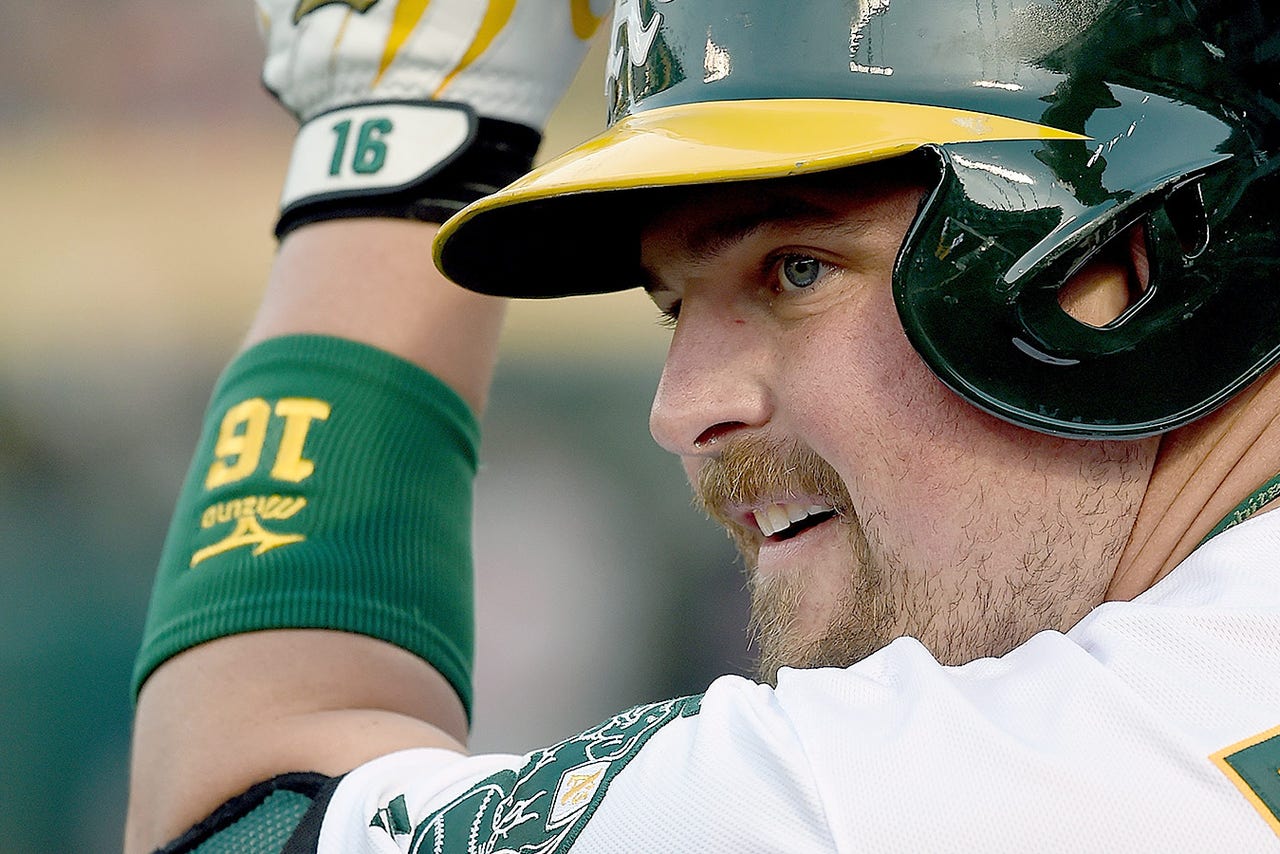 Entering play Friday, the Oakland Athletics are in last place in the AL West at 29-40. Despite their poor situation in the standings, the club has some intriguing peripheral stats that indicate they're better than their record. Specifically: their run differential is +38, good for best in the division. Their 3.47 team ERA is third in the A.L. behind the Kansas City Royals and the Tampa Bay Rays, and they've lost an absurd amount of one-run games (showing that they're usually 'in it' every day). 
These factors give some hope for the green and gold to remain optimistic about the rest of the season - and that's exactly what designated hitter Billy Butler is doing.
Speaking with Jason Leskiw of SFBay on Thursday, Butler indicated that the A's recent success over the past week and a half has provided a surge of confidence to the roster: "It's definitely a team thing. You build confidence as a team. And when you have the type of pitching staff that we have, starting-wise, and we come together as an offensive unit, we can be very dangerous."
Butler, of course, experienced firsthand what confidence can do with a team - his Royals surged their way up the standings, into the postseason and within one clutch hit of a World Series title in 2014. 
Said Butler to that effect: "That's the reason why, with the Royals, us last year, it came down to the last game of the year to decide the division and the wild card. And if you look back at last year, I think we were 50-50, and we had 62 games left and we were at .500. And you saw the way we finished the rest of the year. Last year in August is where we took that step."
An increase in Butler's productivity would also help, considering he enters play Friday slashing just .256/.312/.358 with five home runs and 32 RBIs on the year.
---
---