Major League Baseball
Major League Baseball
Burroughs gets new life with D-backs
Published
May. 26, 2011 1:00 a.m. ET

It was slightly more than a year ago that Sean Burroughs, the former baseball wunderkind, woke up at the hovel he called home in Las Vegas, looked in a mirror and cringed.
"I was just sick and tired of being sick and tired,'' Burroughs says. "I would look at myself in the mirror day after day until May of last year when I just wondered, 'Who is this guy?'
"All the things I had believed in and admired and all my dreams and goals were not remotely close. Everything had been run into the ground. I had money, but spiritually, mentally and physically, I was bankrupt.''
Three years earlier Burroughs had been released by the Tampa Bay Rays, and had not only walked away from baseball, his passion it seemed since birth, but also his friends and family.
Now look at him. He's back in the big leagues. Kevin Towers, the general manager in San Diego when the Padres made Burroughs the ninth player selected in 1998, is now running the Arizona Diamondbacks, and when Burroughs was looking for a chance to get back into the game last fall, Towers offered him a chance, albeit not much of one.
"I went to spring training with a chance to make a team,'' Burroughs says. "I thought I had a chance to be a backup at Double A, but injuries gave me a chance to go to Triple A.''
And Burroughs took advantage of that chance, putting himself in position so that last week, when Melvin Mora left Arizona on a bereavement leave, Burroughs was called back to the big leagues, a month shy of the fourth anniversary of when he walked away from the game. And more importantly, when Mora returned to the Diamondbacks roster on Tuesday, Burroughs remained, a left-handed bat off the bench who can play first or third base.
"I have learned to appreciate the moment and not look too far ahead,'' Burroughs says. "Baseball has always been good to me.''
Burroughs, however, wasn't always good to baseball. He lost his respect for the game and lost his way in life, which is why he lost his job with Tampa Bay four years ago.
He hooked up with an ex-girlfriend, packed up his car and headed to Las Vegas.
"It's not a good place to be when you have no direction,'' Burroughs says.
Burroughs had been the star of the Long Beach team that won the Little League World Series in 1992 and '93. His father Jeff, the 1984 AL MVP with the Texas Rangers, coached the team. Before he even turned 21, Burroughs had been the pride of the Padres organization, ranked the fourth-best prospect in all of baseball in the spring of 2002. It seemed only fitting that in his big league debut, it was Burroughs who delivered the game-winning hit in the first game played at the Padres' new home, Petco Park.
However, that was a distant memory for the lost soul who stumbled around Vegas.
"I try to think of myself as a man's man, but I broke down,'' he says. "It was just a very low, low, low point. The elevator was going down. I hit bottom.''
Burroughs declines to go into details, explaining, "I don't have time to tell the stories. I was in a lot of dark places. I wouldn't tell anybody to take that journey, but it is a part of my story. It's a part of who I am and why I am where I am.''
Right now, Burroughs says, he is in a good place. He's no longer a rising star. But he is a human being. He does have a value system back in order. He has reason to smile when he wakes up in the morning.
And the bonus is he is back playing baseball.
When he had that wakeup call in Las Vegas, baseball wasn't his focus.
"I have to admit, in the back of my mind, I always wondered about playing (again), but that wasn't my goal (a year ago),'' Burroughs says. "I knew I had to get my life back in order. I wanted to live a normal life. I started to surround myself with people who cared about me."
His family and old friends welcomed him back. They gave him the emotional support he needed to clear his mind and to begin working on getting his body in shape. Tipping the scales in excess of 260 pounds, Burroughs was far from his athletic prime.
Six months later, starting to feel good physically, Burroughs began to think about playing baseball again. He called Joel Wolfe, his old agent.
"What's up,'' Burroughs remembers saying when Wolfe answered the phone.
"Sean?'' Wolfe said in a surprised tone. "You still alive?''
"Yes, and I want to play again,'' Burroughs said.
"Calm down,'' Wolfe said.
"No,'' Burroughs said. "I'm serious. I want to play again.''
With Wolfe taking charge, Burroughs continued to work out and get himself in shape, finally working out for any team interested in watching. Five clubs showed interest. Opting to go with Arizona and Towers was a "no-brainer,'' Burroughs says.
"Other people would go off what they heard about me, and the report on me the last couple years I played were not very good,'' Burroughs says. "I was out of shape. I took baseball for granted. Things away from the field started to grow on me. I was doing things that were not healthy, let's say.
"I couldn't hide that, but KT had seen me when I was going good, and knew the type of person I could be. I felt he'd give me a chance to prove who I was.''
Burroughs has taken advantage of that opportunity. That strong effort in Triple A, where he hit .386 in 27 games with Reno, earned him the call back to the bigs. So far, it's been a challenge. While he did get a start in the second game of a Tuesday doubleheader at Colorado, his five other appearances have been as a pinch-hitter and he's 0 for 8.
"I'm not worried about what might happen,'' Burroughs says. "I'm enjoying each moment this time. I know how quickly it can all be taken away from you. "
It is a lesson Burroughs learned the hard way.
Fortunately for him, he survived and is getting a chance to make things right in life.
---
---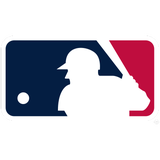 Get more from Major League Baseball
Follow your favorites to get information about games, news and more
---