Major League Baseball
Major League Baseball
Buchholz flirts with no-hitter vs. Rays
Published
Apr. 14, 2013 1:00 a.m. ET

Clay Buchholz was a nervous 23-year-old rookie when he threw a no-hitter in his second major league start. He was more relaxed when he nearly did it again Sunday.
''A lot more than the last time it happened,'' the 28-year-old right-hander said after not allowing a hit until Kelly Johnson's broken-bat single leading off the eighth inning of Boston's 5-0 win over the Tampa Bay Rays on Sunday.
That's not the only difference in Buchholz from that second start for the Red Sox on Sept. 1, 2007.
''He knows himself more as a pitcher,'' said Red Sox manager John Farrell, who was their pitching coach from 2007-10. ''I think where that shows up is in those spots where he's got men on base, runners in scoring position. You don't see that emotional spike as evident as maybe his first year or so. That's where he's been able to execute quality pitches in those tight spots.''
There weren't many of them Sunday, when Buchholz had excellent command of four pitches. He allowed two hits and four walks in eight innings and struck out a career-high 11.
Johnson singled with an 0-1 count on Buchholz's 101st pitch, sending the ball over first baseman Mike Napoli while the top part of the bat landed near the front edge of the infield between first and second. Buchholz got Sam Fuld to ground into a double play and then allowed Desmond Jennings' double off the left-field wall. Ben Zobrist flied out to left fielder Jackie Bradley Jr.
Johnson had struck out in his other two at bats.
''I was feeling I had to do something different,'' he said. ''I put my back foot a tad closer to home plate and picked up a Sam Fuld model bat. He threw me two breaking balls, and I wasn't expecting that. Luckily I was in a good enough position on the second one.''
Catcher Jarrod Saltalamacchia took the end of the no-hit bid hard.
''It killed me because I've seen Clay throw really well,'' he said, ''but today was amazing.''
Buchholz (3-0) lowered his ERA to 0.41 and has allowed one earned run in 22 innings He left after 109 pitches, and Andrew Miller finished with a one-hit ninth.
''I always tell people when they ask me about the no-hitter and everything, I tell them I've been trying to do it again since that day and it hasn't happened,'' Buchholz said. ''That shows you how far luck goes with being able to go out there and throw a game like that.''
Of course, the Rays have been struggling against just about every pitcher.
Their batting average dipped from .221 to .212 on Sunday and they've scored just 33 runs, the fewest in team history after 11 games. And they have only four homers, tied with Kansas City for the fewest in the AL.
''We've got to hit the ball better to get everybody's spirits up,'' Tampa Bay manager Joe Maddon said. ''When you're not hitting the ball well, you get that bad vibe among the group. It's hard to really keep them pushing, moving or motivated. But we'll get going. We're just not hitting the ball.''
Buchholz's performance came one day after the Mets' Matt Harvey pitched 6 2-3 hitless innings at Minnesota before Justin Morneau homered off the right-field foul pole in New York's 4-2 win.
Alex Cobb (1-1) allowed four runs - three earned - and seven hits in 6 2-3 innings, and Tampa Bay lost for the fifth time in six games.
Boston took a 4-0 lead in the third. Mike Napoli hit a two-run double to deep right-center and Stephen Drew hit into a run-scoring, bases-loaded forceout. After first baseman James Loney threw to second, shortstop Yunel Escobar threw wildly past Loney trying for a double play, and Daniel Nava scored from second on the error.
Will Middlebrooks added a sacrifice fly in the eighth against Jamey Wright.
One run would have been enough for Buccholz.
''His performance pretty much speaks for itself, a guy that had four pitches working for strikes,'' Farrell said. ''I think he struck out guys on four different types of pitches. After the seventh inning, the pitch count's climbing. I certainly didn't want to be a guy that's going to walk out there with him with a no-hitter intact.''
But would he have taken Buchholz out if he had thrown nearly 130 pitches and still had a no-hit bid?
''I don't think we'll ever know, will we?'' Farrell said with a smile.
Notes: The Rays have no homers in their last six games. ... The teams finish the rain-shortened series Monday when Jeremy Hellickson (0-1) pitches for Tampa Bay against Ryan Dempster (0-1). The opener of the four-game series was postponed by rain on Friday night. ... Buchholz has allowed two earned runs or fewer in 10 of 15 starts against the Rays. ... Red Sox starters have held opponents to three or fewer runs in all 11 games.
---
---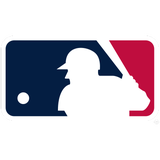 Get more from Major League Baseball
Follow your favorites to get information about games, news and more
---