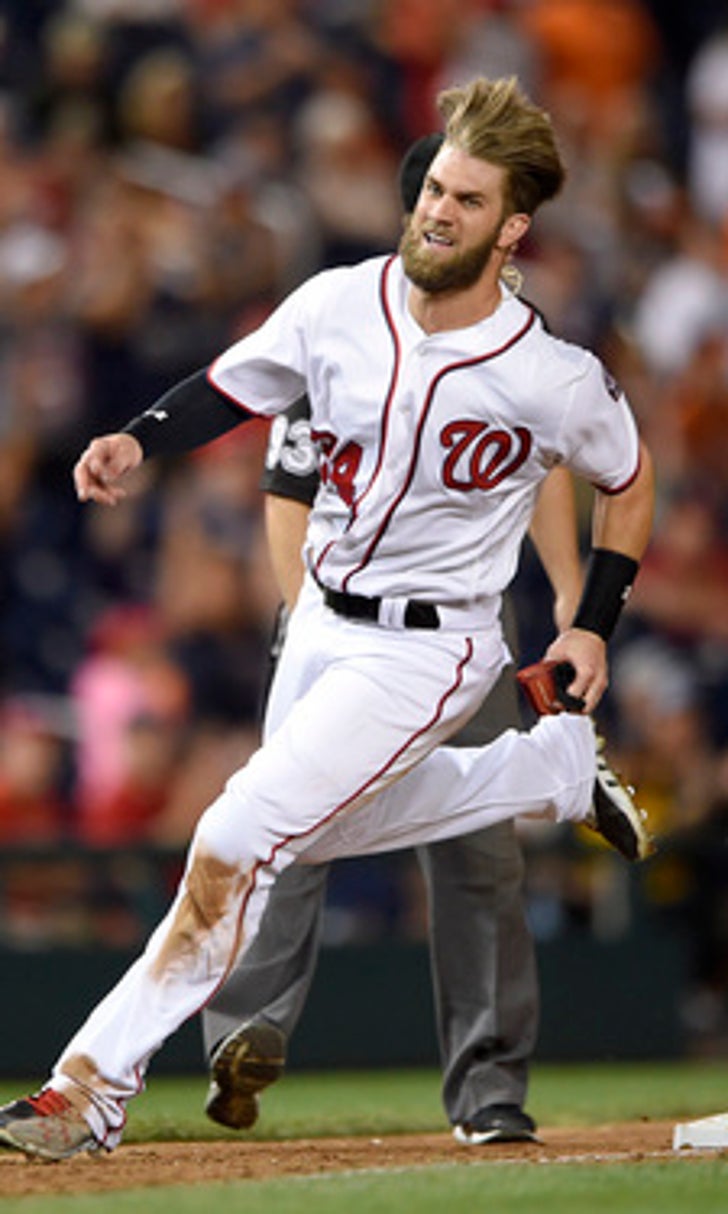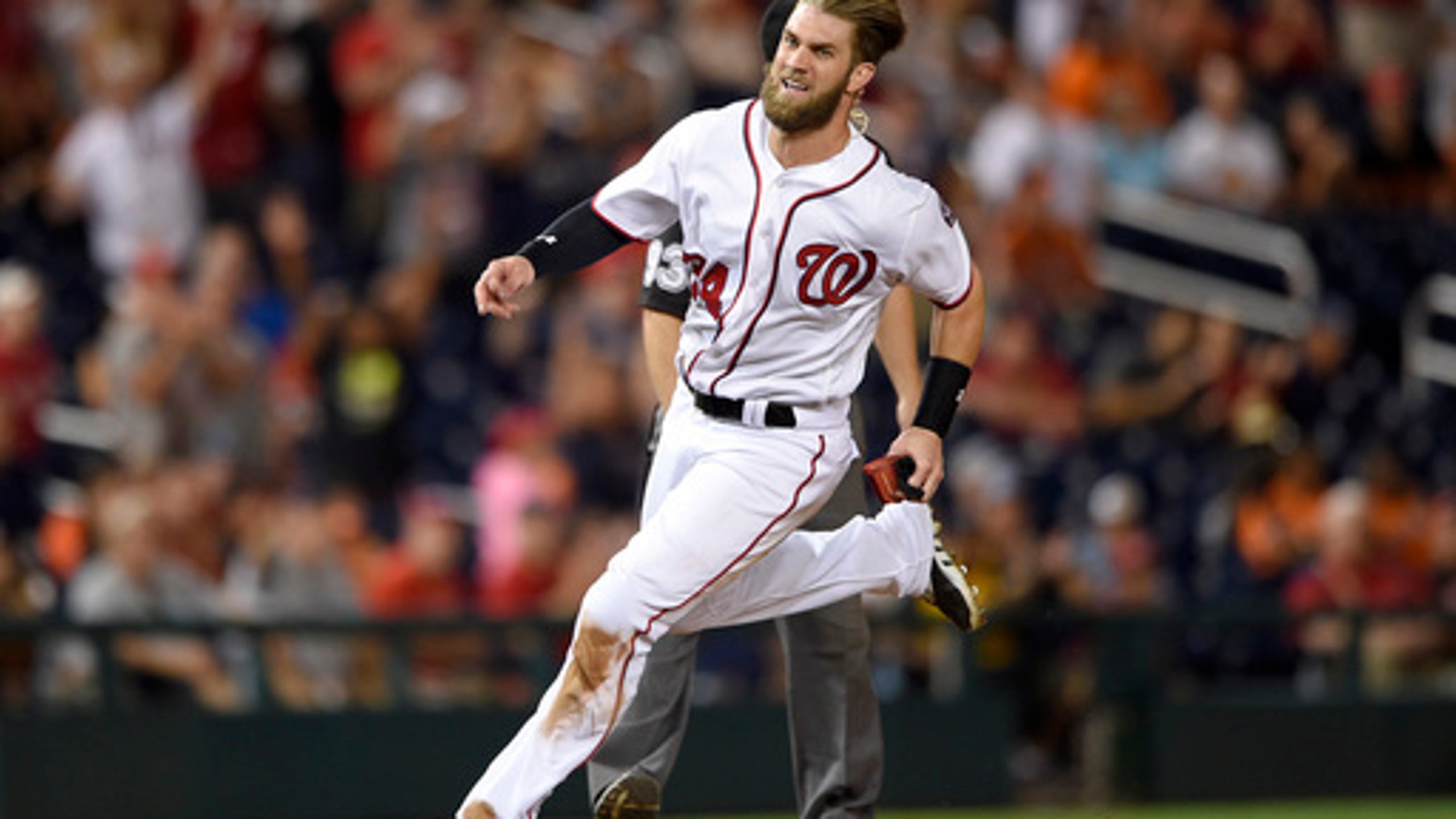 Britton's streak ends, but Orioles hold off Nationals in 9th
BY foxsports • August 25, 2016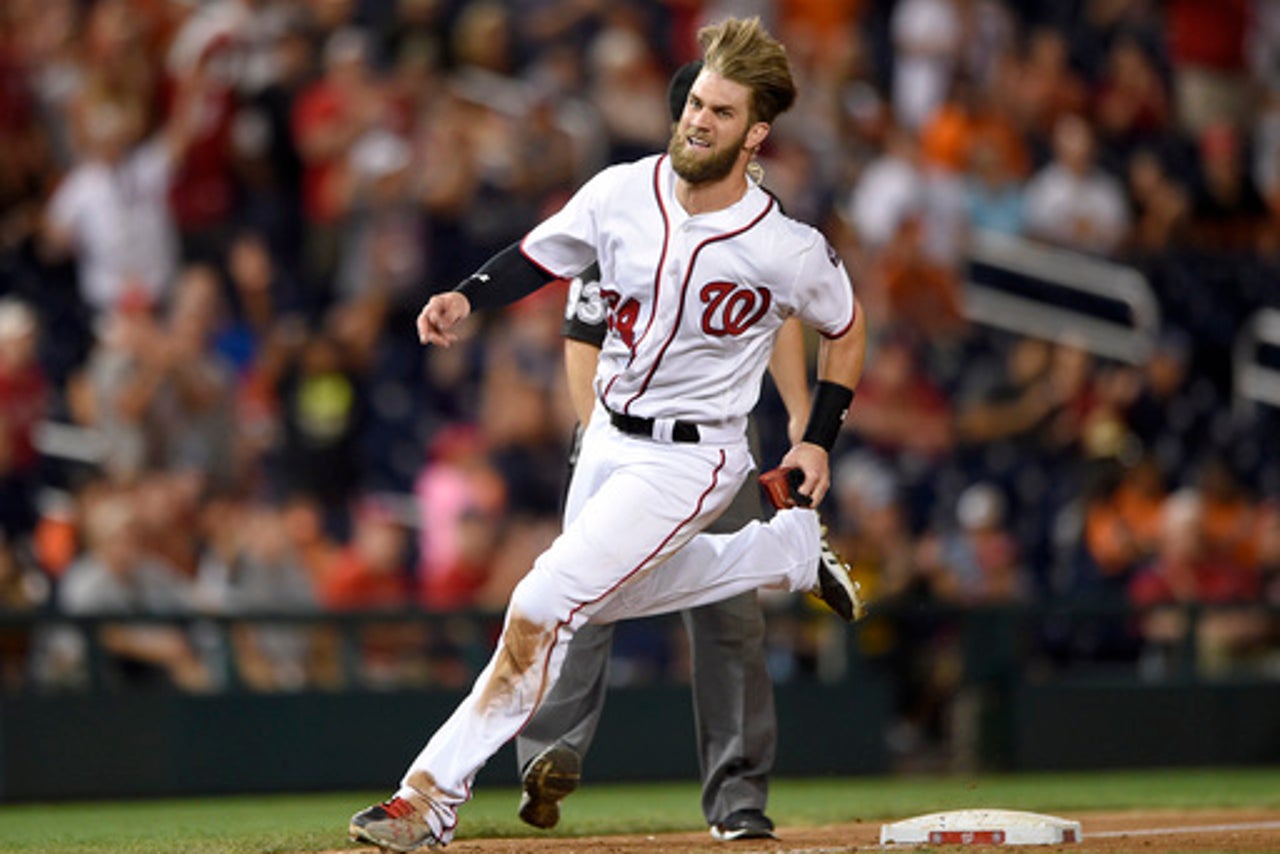 WASHINGTON (AP) An attempted comeback forced Baltimore Orioles closer Zach Britton into a game that shouldn't have required him. Not long after, his perfect run ended.
Britton's remarkable streak of 43 consecutive games without allowing an earned run ended before he shut down a ninth-inning rally to help the Orioles hold off the Washington Nationals for a 10-8 victory Wednesday night.
Daniel Murphy's grand slam off Parker Bridwell cut the Orioles' lead from seven runs to three, and Britton allowed a single to Bryce Harper and an RBI double to Anthony Rendon.
It was the first earned run Britton has given up since April 30. His string of 43 games without one is the longest since the earned run became official, according to ESPN Stats and Info - that dates back more than 100 years.
But Britton got Ryan Zimmerman to ground into a game-ending double play as Baltimore won its third in a row against Washington.
''They're a great team over there, and they're not just going to give up,'' said Orioles third baseman Manny Machado, who went 4 for 6 with four RBIs. ''We can never take it for granted. They're a great team over there, so you have to play till the last out's made.''
Baltimore built a lead on the strength of Machado's two-run home, his 29th of the season, in the first and Matt Wieters' three-run drive in the eighth.
Starter Wade Miley (8-10) did the job, allowing two runs on seven hits and striking out five in five-plus innings with what manager Buck Showalter felt was a crisper fastball than usual.
Miley picked up his first win since a trade from the Seattle Mariners.
''It feels good, no doubt,'' the left-hander said. ''Obviously it wasn't as sharp as I wanted to be, but it's something to build on and I've got five days to do it again.''
After losing six of their previous eight games, the Orioles are feeling good given their success against the Nationals. Coupled with losses by the Toronto Blue Jays and Boston Red Sox, the Orioles are one game back of those teams for first place in the AL East.
''We have it there at arm's length,'' said Machado, who also had a pair of RBI singles. ''We're in a good spot. I know we like the guys that we have on our team right now, and we're just going to have to keep fighting as one.''
The Nationals have lost six of nine but still lead the Miami Marlins by seven games in the NL East. They got a rough start out of Tanner Roark (13-7), who allowed five runs, four earned, in five innings and hit three of the first 14 batters he faced.
''Couldn't locate. It's as simple as that,'' Roark said. ''Not my best outing but what I love is that we came back and came pretty darn close to tying it up and possibly winning it.''
TRAINER'S ROOM
Orioles: OF Joey Rickard is set to see the doctor Sept. 2 to determine how his right thumb ligament injury is progressing. Manager Buck Showalter hopes Rickard will be back before the end of the season. ... LHP Brian Duensing (left elbow inflammation) threw seven pitches in an inning in the Gulf Coast League, Showalter said.
Nationals: INF Stephen Drew saw an inner ear specialist to get a shot in his ear, according to team broadcaster MASN. He has been out since late July with vertigo.
HARPER HOLDS MEDALS
Harper became Katie Ledecky's medal holder while the swimmer threw out the ceremonial first pitch. Ledecky, who won one silver and four gold medals at the Rio Olympics, handed them to Harper before throwing to reliever Shawn Kelley.
TURN, TURN, TURN
With his single in the seventh, Trea Turner tied the Montreal Expos/Nationals franchise record with hits in eight consecutive plate appearances. Andre Dawson and Dmitri Young remained in the record books when Turner struck out in the ninth to finish his day 4 for 5.
UP NEXT
With Chris Tillman on the disabled list, the Orioles turn to RHP Ubaldo Jimenez (5-10, 6.94 ERA) to make his first start since July 28. He'll face Nationals RHP Max Scherzer (13-7, 3.05).
---
---