Major League Baseball
Major League Baseball
Brewers' Will Smith ejected for alleged pine tar use in loss to Braves
Published
May. 21, 2015 9:49 p.m. ET

Milwaukee Brewers relief pitcher Will Smith was ejected for having rosin and sunscreen on his right forearm in the seventh inning Thursday night of a 10-1 loss to the Atlanta Braves.
Smith confirmed that he put the substance on his forearm before warming up in the bullpen on a brisk night. He said that he regretted not wiping it off before entering the game.
"It was chilly and kind of windy," Smith said. "I had rosin and sunscreen on my arm. I just forgot to wipe it off before I went out and pitched. I had to kind of get ready in a hurry. I just forgot. That's it."
With the bases loaded and one out and Atlanta leading 2-1, Braves manager Fredi Gonzalez emerged from the dugout and asked the umpires to check if Smith had pine tar on his arm.
"It was about as plain as it could be," Gonzalez said. "It's pretty blatant. Really. It's glistening through the lights."
After all four umpires gathered around Gonzalez, crew chief Jim Joyce walked to the mound, touched Smith's arm and tossed the reliever from the game. Television cameras showed a shiny substance that was visible on Smith's forearm.
"He offered his arm," Joyce told a pool reporter. "I touched it and immediately knew it was a foreign substance. Unfortunately for him, he has to be ejected."
Gonzalez argued that Smith was breaking the rules after the left-hander threw a pitch that bounced in front of the plate and hit pinch-hitter Pedro Ciriaco in the leg. Smith had a count of no balls, one strike on the next batter, Jace Peterson, when Gonzalez called time and walked onto the field.
"I never went out there until he went to it (his arm)," Gonzalez said. "You can look at the video. The first or second pitch to Peterson, he went to it. That's when I went out to the home plate umpire to check."
Smith indicated that it's common for pitchers to use a substance in the bullpen to help them get a better grip on the ball. He insisted that he doesn't use the substance to gain a competitive advantage.
"You want to be able to feel the ball," Smith said. "That's it. It's grip. It's not going to spin more. You're not going to throw harder. You've got what you got."
Braves first baseman Freddie Freeman said he didn't blame Smith.
"Every pitcher does it so they'll have a better grip so we won't get hit in the head," Freeman said.
Smith was visibly angry as he left the field, yelling at Gonzalez in the Braves' dugout.
"That's not my problem if he's upset or not," Gonzalez said. "I'm worried about my team."
Added Brewers manager Craig Counsell, "It's very common. It goes on on the other side, I guarantee you. It's the rule. I think pitchers are using it but I guess you've got to be discreet about it."
Joyce said he was pleased with the way Smith handled the ejection.
"I'm not going to make (the ejection) dramatic, because it is what it is and it's clear cut," Joyce said. "Like I told Craig, `I have no recourse. This is immediate and fatal, unfortunately.' I just report it to the league and the league deals with it."
Smith said he won't be surprised if he gets suspended.
"Who knows? That's MLB's decision, not my call," Smith said. "I was upset. I'm a competitor. Obviously you want to stay in the game and pitch. It's a big situation. I want to be in there. I was (angry) that I got thrown out, obviously."
---
---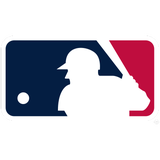 Get more from Major League Baseball
Follow your favorites to get information about games, news and more
---