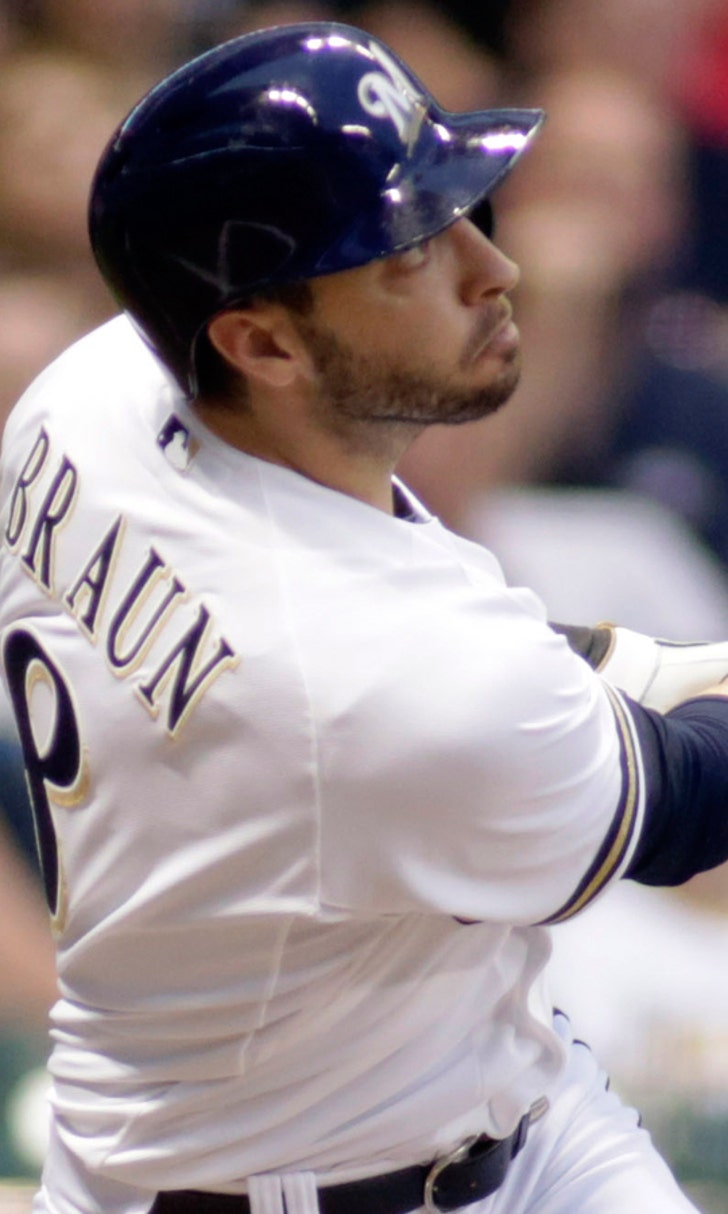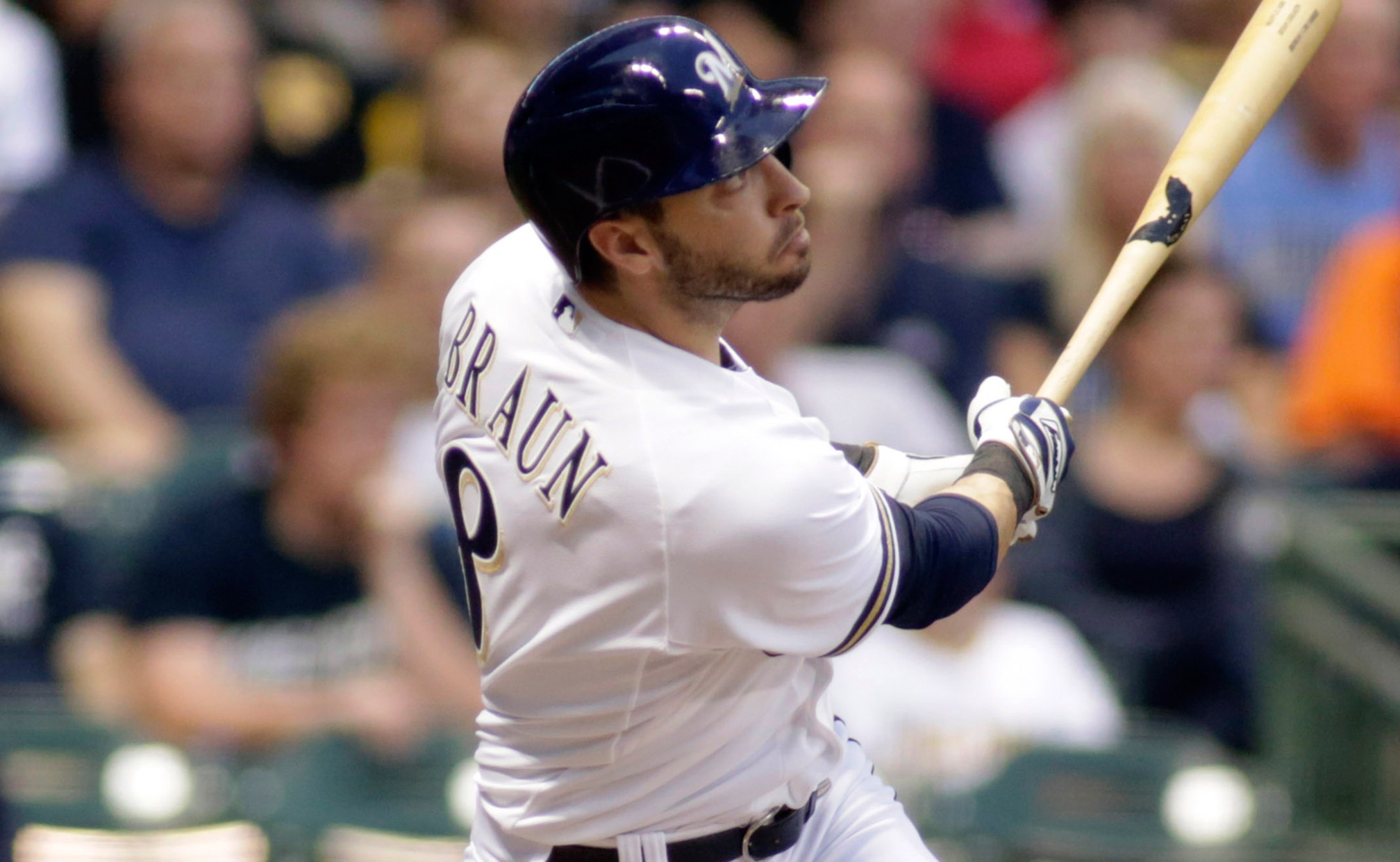 Brewers' Ryan Braun to have surgery for nerve issue near right thumb
BY foxsports • September 29, 2014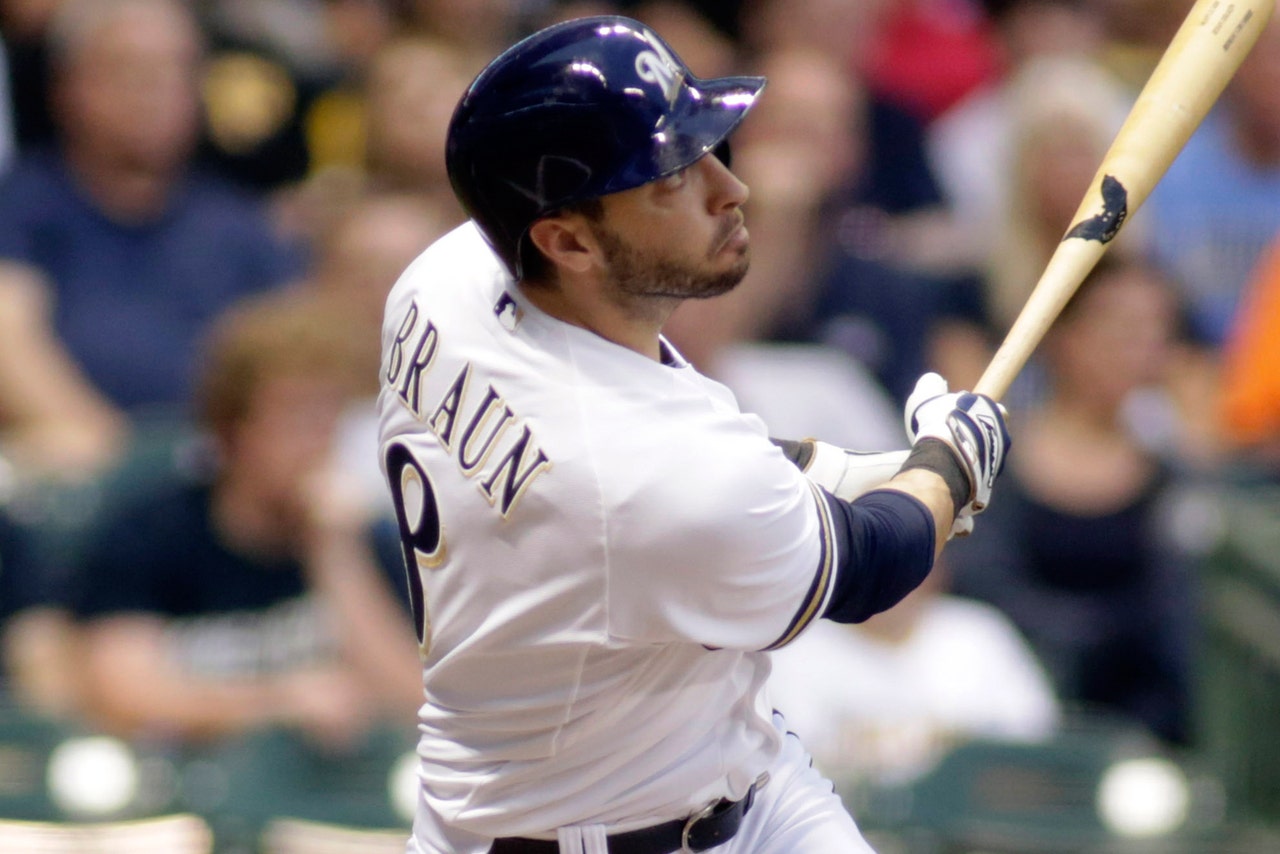 Milwaukee Brewers outfielder Ryan Braun is scheduled to have surgery this week to fix a nagging nerve problem near his right thumb.
The injury contributed to Braun having one of the least productive full seasons of his career. He went hitless in three at-bats in Sunday's 5-2 loss to the Chicago Cubs to finish the year hitting .266 with 19 homers and 81 RBI in 580 plate appearances.
Braun said Sunday the rare procedure involved going into the thumb and freezing the nerve. The problem, which carried over from the 2013 season, affected his swing.
Braun's subpar production was one key reason the Brewers were 9-22 down the stretch to get eliminated from the postseason after spending five months atop the National League Central.
"If I was relatively healthy, if I was performing up to the standard I set for myself that we'd be in a different place as a team. It makes it that much more difficult for me personally to accept the way the season went," Braun said.
Neither Braun nor manager Ron Roenicke knew much about the specifics of the procedure or recovery time. But Braun remained hopeful it would finally fix a lingering issue.
"The whole reason we hadn't done it sooner was because there isn't a lot of experience in doing this specific surgery that I'm getting done," he said.
The 2011 NL MVP missed the final 65 games of last season after being suspended as part of the Biogeneis doping scandal.
But the extra time off didn't help. The career .307 hitter was at .301 on July 26 but tailed off the last two months of the season.
"I don't think we were that far off. If we get back to that, we still have a really nice player," Roenicke said before Sunday's loss. "But we do need to get back to that. ... I think he feels like if he can get this thumb issue behind him, he can be that same player again."
Braun will certainly be back. It's unclear how much of a housecleaning there might be in the offseason though after the late-season swoon.
"It's been a hard year. It has. It's been the hardest since I've been here," said fourth-year manager Roenicke.
Milwaukee finished in third place in the division at 82-80, out of the playoffs for the third straight year.
---
---