Major League Baseball
Major League Baseball
Brewers rally by Nationals in eighth
Published
May. 25, 2011 4:40 a.m. ET

Jonathan Lucroy says he will never be able to hit like Ryan Braun. With Braun long gone after being ejected, Lucroy's bat was all the Brewers needed.
The second-year catcher hit a two-out, two-run single in the eighth inning and Brandon Boggs collided into catcher Wilson Ramos to score the go-ahead run, rallying Milwaukee over the Washington Nationals 7-6 on Tuesday night.
''I'm never going to be a Ryan Braun or anybody like that, but I feel like I compete a lot better in the box than I did last year,'' Lucroy said. ''I'm really trying to do that this year.''
Milwaukee has won 12 of its last 15 overall and has its longest winning streak in the 11-year history of Miller Park at eight games, though this one certainly didn't come easily.
''It was a game it didn't look like we should've won, but we just continued to fight, continued to play hard,'' said Braun, tossed in the third for arguing a play at first. ''Everybody's contributing. When you do that, you're going to win a lot of games.''
Corey Hart homered again a night after smacking three, Lucroy hit another and Rickie Weeks added a two-run shot in the seventh to set up Lucroy's big hit.
''I don't see many second-year guys doing what he's doing,'' Brewers manager Ron Roenicke said. ''I think he's relaxed and confident offensively, and I think that's why he's doing so well.''
Lucroy singled down the right-field line in the eighth, and while the throw home came in plenty of time, the ball deflected off Ramos' glove just before Boggs barreled into him and across the plate.
''I saw he dropped it a couple of steps before I got to him. I kind of eased up a little bit,'' Boggs said. ''I didn't lower the shoulder, so we're good.''
Brewers reliever Mike McClendon (2-0) picked up the win with two scoreless innings and John Axford converted his 10th straight save to give him 13 for the season after another shaky outing when it appeared he had struck out the side.
Axford fanned the first two and got a third against Ian Desmond, but the ball squirted away from Lucroy and Desmond reached on the wild pitch. Jayson Werth singled and Axford walked Ramos to load the bases.
Michael Morse, who hit his first grand slam earlier in the game, popped out to right field to end it.
''I want to definitely be well-rounded in all parts of my game,'' said Lucroy, who wasn't happy he let Axford's third strikeout get by him.
The Nationals have lost six of seven on this road trip, but appeared to be in control after taking a 6-2 lead in the fourth. Starter Livan Hernandez hit a run-scoring single in the second, Morse hit his slam in the third and Desmond doubled in another run in the fourth that chased Brewers starter Chris Narveson.
Hernandez was in line to snap a four-game losing streak after departing with a 6-3 lead. Instead, the Nationals normally steady bullpen imploded in a big way.
Tyler Clippard allowed a two-run homer to Weeks before getting out of the seventh. In the eighth, Sean Burnett forced Prince Fielder to ground out before leaving for Henry Rodriguez.
Rodriguez (1-1) allowed a single to Casey McGehee and struck out Mark Kotsay for the second out. After Boggs walked, Lucroy hit his flare down the right-field line setting up the play at the plate.
''We had a great relay. When the ball is coming into the catcher and the runner is coming there at the same time and it is on a hop and you are trying to field it, sense where the runner is and everything, he was out if we were able to the hold the ball,'' Nationals manager Jim Riggleman said. ''Every loss is a loss. It stings, but they all sting.''
It is the Brewers' longest winning streak at home since an eight-game run in 1995 at County Stadium. Milwaukee is three games over .500 for the first time in two years bolstered by its NL-best 18-6 mark at home.
''We've played some good games here,'' Roenicke said. ''I don't want to say that this one was the best, but this was a great ballgame; to be down early like that, to come back offensively, to put together a lot of good at-bats.''
Braun was ejected after slamming his helmet in frustration. Braun believed he had beat out an infield single, but first base umpire Adrian Johnson called him out. Braun's reaction immediately got him tossed.
The snap decision also cost him his career-high 13-game hitting streak. Milwaukee had plenty of offense without him.
Hart hit a two-run homer in his first at-bat and Lucroy added a solo shot in the fourth to set up Milwaukee's rally.
''It's far more nerve-racking than when you get to play,'' Braun said. ''I was kind of nervous in the ninth inning, but good win, a great win for us.''
NOTES: It was Braun's second career ejection. ... Nationals OF Rick Ankiel was reinstated from the 15-day DL after a sore right wrist kept him out of the last 19 games. He entered the game in the fifth. ... Brewers LHP Zach Braddock (sleep disorder) says he's throwing on the side and should be scheduled soon for a rehab appearance. He cracked his middle fingernail earlier this week. ... Brewers OF Nyjer Morgan (broken finger) posted on Twitter that he went 1 for 3 with a homer, two RBIs and four walks in an extended spring training game. He's expected to rejoin the team on Friday.
---
---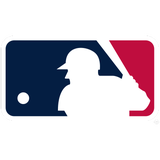 Get more from Major League Baseball
Follow your favorites to get information about games, news and more
---