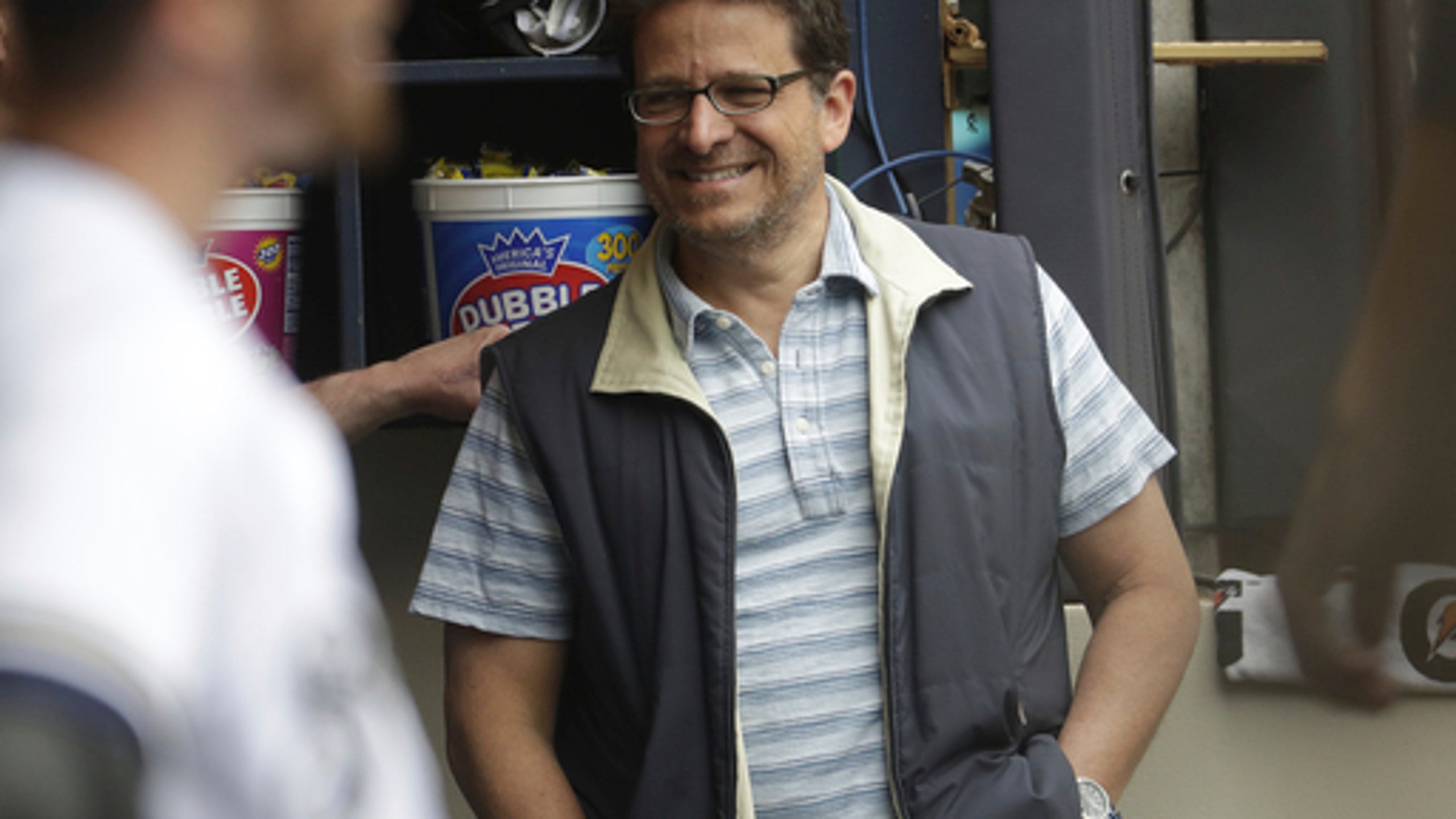 Brewers owner Attanasio has eye on ending playoff drought
February 20, 2018
PHOENIX (AP) Milwaukee Brewers owner Mark Attanasio says his team has the roster to end the franchise's seven-year postseason drought without having to make another move.
The Brewers exceeded expectations last year after finishing a game short of the playoffs - significantly accelerating the rebuilding plan put in place by general manager David Stearns and approved by Attanasio.
With outfielders Lorenzo Cain and Christian Yelich joining the team for their first full-squad workouts with Milwaukee, hopes are high in camp that meaningful games will be played again in October.
''There's a lot of talent in that clubhouse,'' Attanasio said on Tuesday at the Brewers' spring training complex. ''That's the most talent we've had since 2011.''
''We think this group right here, right now, can make the playoffs,'' he added.
Known earlier during an ownership tenure that started in 2005 for being too aggressive at times on deals that turned sour, Attanasio has trusted in Stearns.
The additions of Cain and Yelich last month gave the Brewers two more known commodities to join Ryan Braun in the outfield. Stearns and manager Craig Counsell have expressed confidence in the in-house candidates to round out a rotation with two openings, though that could be an area in which Milwaukee makes another move.
Plus, Braun will be taking practice grounders at first base this spring and could see some time over there.
Attanasio has shown that he isn't afraid to pursue pitching when the opportunity arises, like when he gave his blessing in 2008 to land CC Sabathia from Cleveland, or Zack Greinke three years later. The Brewers made the playoffs each year.
''If you can do something special and have fun, that's rare in life,'' said Attanasio, gesturing at the players behind him on a practice field on a day when he also gave his annual address to the team. ''Now that I turned 60, I've got some perspective on that. So, I tried to emphasize to the guys to embrace that.''
He also marveled at the atmosphere instilled under Counsell, who took over after Ron Roenicke was fired in May 2015.
Upon taking the job, Counsell encouraged his players to be good teammates. Inside the clubhouse, chemistry is considered a vital part of the team's success.
This year, Counsell has stressed the importance of embracing the heightened expectations. Attanasio has encouraged players to take ownership of their opportunity.
''The message doesn't change,'' Counsell said. ''You may say it in a different way but connection accomplishes a lot for us. That was a big step they took for themselves last year and it's a reason for some of the good things we've got going.''
NOTE: Counsell said Braun will split time between first and left field this season, while Yelich will work primarily in left and right. Yelich also will get occasional work in center spelling Cain. Braun said getting acclimated to first probably means that he'll play earlier and a little more often in spring training games. While Braun said he had not spoken in detail yet with Counsell about the plan for spring, ''As far as getting in a game at an infield position, I'd like to see some groundballs, get comfortable with the position, with cutoffs and relays, bunt plays and all the different things that come into play before I play one of those new positions.''
---
More AP baseball: https://apnews.com/tag/MLBbaseball
---
---