Major League Baseball
Major League Baseball
Brewers 6, Cubs 4
Published
Aug. 28, 2011 4:18 a.m. ET

Manager Ron Roenicke refuses to look at the gaudy numbers his Brewers keep putting up in win after win. He really has no plans to, either.
Yovani Gallardo matched a season high with 10 strikeouts over seven innings and Prince Fielder hit a 443-foot homer before the Brewers bullpen held on in Milwaukee's 6-4 victory over the Chicago Cubs on Saturday night.
Milwaukee has won 26 of 31 and moved 10 1/2 games ahead of the Cardinals in the NL Central after St. Louis lost 7-0 to Pittsburgh.
''It's not that I don't expect to play this hot. I expect to play this hot, I don't know how long you can do this, I don't know how long any team can do it,'' Roenicke said. ''But, I do expect us to be this good. I do.''
Brewers catcher Jonathan Lucroy has another take.
''If you play up to your ability, play up to your talent level, play the way you should, the results will take care of themselves, and they are,'' Lucroy said. ''We're a good team. We're one of the best teams of the league and we're playing up to that potential.''
Gallardo (15-8) allowed one unearned run and got out of a bases-loaded jam in the seventh to set a career high for wins, but Alfonso Soriano's three-run double off LaTroy Hawkins in the eighth made things interesting.
''They won because of Gallardo,'' Soriano said. ''I think if we get the bullpen before seven innings or six innings, I think we have a better chance, but you have to give a lot of credit to Gallardo.''
Casey McGehee's two-run homer against Ryan Dempster (10-10) gave Milwaukee a 3-0 lead after the first, and Fielder and Corey Hart helped the Brewers build a 6-1 lead before the Cubs rallied.
Hawkins loaded the bases after allowing a single to Aramis Ramirez, a double to Tyler Colvin and an infield hit to Marlon Byrd. Soriano then lined a fastball to the left-field corner that made it 6-4.
Hawkins departed for Francisco Rodriguez and Soriano stole third, but Geovany Soto struck out and Reed Johnson grounded out weakly to end the inning.
''Hey, we had a shot,'' Cubs manager Mike Quade said. ''When you are down 6-1, to come back and have a shot is really all you can ask.''
John Axford pitched the ninth for his 39th save, converting his 36th opportunity in a row.
Milwaukee improved to a majors-best 49-16 at home by jumping out to a 3-0 lead early when Ryan Braun doubled in Hart and came home on McGehee's homer.
Gallardo's errant throw in the second allowed Carlos Pena to reach. Pena scored on Soriano's single that made it 3-1.
Hart, on a 10-game hitting streak, tripled in a run with two out in the bottom of the second before adding his 20th homer of the season in the seventh. He finished a single short of the cycle.
''I was trying not to think about it,'' said Hart, who has never hit for a cycle at any level. ''We got the win, that's what I'm happy about.''
Fielder smacked his 29th homer in the third off the lower metal scoreboard supports immediately after Braun hit a towering blast that Byrd, the center fielder, caught with a leaping effort at the wall.
The Cubs' best chance against Gallardo came in the seventh after the right-hander walked Blake DeWitt and Starlin Castro to load the bases with two out. But Gallardo fanned Darwin Barney for his 10th strikeout of the night to set the stage for the shaky bullpen outing.
''To get 15 wins, it's a good feeling,'' Gallardo said. ''I've still got a month to go, I've got to keep going after it and we'll go from there.''
Gallardo is 4-0 with a 0.75 ERA over his last five starts in Milwaukee, where the Brewers are on pace for the best home mark since the 1998 Yankees went 62-19.
''I think any team enjoys playing at home,'' Gallardo said. ''You've got to focus on that day, and keep playing hard.''
More importantly, Milwaukee is surging to its first division title since winning the AL East in 1982, when the Brewers reached the World Series for the only time in franchise history.
Dempster, who left after the fourth, had been 6-0 with a 1.83 ERA in his previous eight starts against Milwaukee before July 26.
That day, Milwaukee beat him 3-2 at Miller Park to start this 26-5 streak that's vaulted the Brewers from third place to their biggest divisional lead ever.
''We're staying focused on tomorrow,'' Lucroy said. ''We're focused not on the big picture, we're focused on the small picture of going day-by-day, pitch-by-pitch. If we get to the playoffs, we'll get there. We're not there yet.''
NOTES: The Brewers called up 3B Taylor Green before the game. Green was hitting .336 with 22 HRs and 88 RBIs in 120 games at Triple-A Nashville. Milwaukee sent down RHP Tim Dillard after Friday's win. ... Ramirez extended his hitting streak to 16 games. ... Castro extended his hitting streak to 11 games. He's the first Cub with three hitting streaks of at least 10 games in one season since Sammy Sosa did it in 2000. ... Brewers RHP Zack Greinke (12-5, 4.22 ERA) faces Cubs RHP Casey Coleman (2-6, 7.59) on Sunday in the finale of this three-game series.
---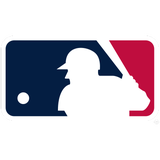 Get more from Major League Baseball
Follow your favorites to get information about games, news and more
---