Major League Baseball
Major League Baseball
Brewers 4, Cubs 3(10)
Published
Jun. 7, 2012 11:52 p.m. ET

Norichika Aoki got a taste of a traditional big league game-winning home run celebration - a shaving cream pie in the face during his postgame television interview.
His translator got one, too.
The former Japanese batting champion hit a pair of home runs, including one to lead off the 10th inning, and the Milwaukee Brewers beat the Chicago Cubs 4-3 on Thursday.
''They don't do the shaving cream to the face in Japan,'' Aoki said through his translator, who still had globs of shaving cream on his shirt. ''You get dirty, but it's a good feeling.''
Aoki also hit a solo home run in the fourth inning.
''I still can't believe that I was able to hit two today, and I'm really happy that it was in an important situation,'' Aoki said.
Aoki was mobbed by his teammates at home plate after hitting the game winner.
''It was fun to see,'' Brewers closer John Axford said. ''I personally just enjoyed the smile on his face when he was coming in from third. He was definitely ecstatic, and so were all we.''
Aoki won three Japanese Central League batting championships before signing with the Brewers this offseason, but he hasn't been known for his power. Aoki entered the game with just one home run this season, an inside-the-park homer on April 20.
But Brewers manager Ron Roenicke said Aoki has good bat speed and makes solid contact, so the two home runs weren't a complete shock.
''He squares up the ball, and it takes off,'' Roenicke said. ''It's not soft liners. So yeah, I can see him doing this. As much as he squares up the ball, I can see him doing this.''
Roenicke acknowledged that Aoki is making a strong case for more playing time - and may get it in the Brewers' outfield if they continue to use Corey Hart at first base.
''He's seeing the ball well,'' Roenicke said. ''He's confident, playing good defense. He's fun to watch.''
Hart hit a game-tying RBI double in the eighth for the Brewers, who took two out of three games from their NL Central rivals.
''We need to start winning a lot of (series),'' Roenicke said. ''It was important, but it's also important, I think, that we played a good game.''
Bryan LaHair temporarily gave Chicago the lead with a pinch-hit home run in the eighth and Koyie Hill added an RBI double for the Cubs.
Casey Coleman (0-1) took the loss.
''He'd been locked-in this game, this series and really swinging the bat well,'' Coleman said. ''When you leave one up to a professional hitter especially in a tight situation like that, they're going to make you pay. That's what happened. I'll take the same approach if I face the guy again, just hopefully better execution.''
Axford (1-2) earned the win, pitching the ninth and 10th.
Brewers starter Randy Wolf gave up four hits and two walks, striking out six, rebounding after getting roughed up in his last outing.
''He's frustrated,'' Roenicke said. ''He wants to get this thing going, and get locked in like he was.''
Cubs starter Matt Garza went six innings, giving up four hits and two runs with a walk and six strikeouts.
''You just keep going forward, keep getting ready and just keep playing,'' Garza said. ''We knew coming in that this was going to be tough. It is what it is. Just keep going, keep playing and keep getting ready.''
Garza gave up the first homer of the game to Aoki.
''You just tip your cap and the next time you face him, you go right back in there and shove it down his throat,'' Garza said.
With the Cubs trailing 2-1 and two outs in the eighth, Alfonso Soriano singled. LaHair then pinch hit for Jeff Baker, and pounded a pitch from Francisco Rodriguez deep to right-center field to give the Cubs a 3-2 lead. It was LaHair's second career pinch-hit home run.
Aoki legged out an infield hit to start the bottom of the eighth, then went to second on a sacrifice bunt by Carlos Gomez.
Ryan Braun flew out, but Hart doubled to tie the game.
Aramis Ramirez, who has been out since Saturday with a left quadriceps strain, appeared as a pinch hitter but was walked intentionally. Pitcher Zack Greinke pinch ran for Ramirez but didn't go anywhere, as Rickie Weeks struck out to end the inning.
Notes: Ryan Braun had a rare moment of frustration at the plate in the first inning. After lunging at a pitch to strike out and end the inning, Braun tossed his bat high in the air and slammed his helmet on the ground. ... A play originally ruled an error on Cubs third baseman Ian Stewart was changed to a base hit by Braun. ... Ransom's error broke a nine-game errorless streak for the Brewers.
---
---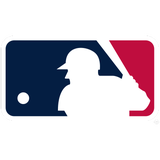 Get more from Major League Baseball
Follow your favorites to get information about games, news and more
---