Major League Baseball
Major League Baseball
Brewers 2, Cubs 0
Published
Jul. 28, 2011 5:04 a.m. ET

Corey Hart calls Rickie Weeks the toughest player he's ever met. Now, he and the rest of the Milwaukee Brewers must continue their playoff chase without their All-Star second baseman.
Weeks will head to the 15-day disabled list with a sprained left ankle after being injured running out a throw to first in the Brewers' 2-0 victory over the Chicago Cubs on Wednesday night. There's no timetable yet on when he can return.
''He's going to be out a while,'' manager Ron Roenicke said. ''You win a good game and you get bad news. It hurts. Losing Rickie really hurts. What we do offensively, he's a huge part of that.''
Brewers owner Mark Attanasio said the ankle wasn't broken, but Weeks went to the hospital for further tests to check for ligament damage.
Prince Fielder hit his 23rd home run and Zack Greinke (8-4) worked effectively into the seventh inning as Milwaukee kept pace in the crowded NL Central, but losing Weeks will be a huge blow to the Brewers' postseason chances.
''It's tough. He's a great guy to have out there. He plays as hard as anyone and he's one of my favorite guys to watch,'' Greinke said. ''It's disappointing.''
Fielder gave Milwaukee a 1-0 lead in the second and Weeks followed with a grounder to Cubs shortstop Starlin Castro. Castro hesitated and Weeks stretched out to beat the throw when his left foot slipped off the side of the bag and turned inward.
Weeks was helped off the field by Roenicke and assistant trainer Dan Wright and did not put weight on the leg.
''He's the toughest guy, we've all seen it. Anytime he's lying around, you figure something's not good,'' Hart said. ''Hopefully it's not as bad as they think, and he's back soon.''
General manager Doug Melvin had already been looking for middle infielders to help shore up depth, but this injury may hasten Milwaukee's need to make a deal before Sunday's non-waiver trade deadline.
''Doug and I have both been committed to do anything to improve this team,'' Attanasio said. ''What that means after tonight may have changed.''
Weeks was hitting .272 with 19 homers and 43 RBIs in 104 games in the first season of a $38.5 million, four-year deal.
''He's not replaceable,'' Attanasio said.
Weeks' injury overshadowed the pitching duel that developed between Cubs starter Carlos Zambrano and Greinke as well as John Axford converting his franchise record 26th consecutive save.
Zambrano, the subject of trade rumors himself, had been 7-0 with a 2.40 ERA in his previous eight starts at Miller Park, which included his no-hitter against the Astros when Houston was forced to relocate two games in 2008 due to Hurricane Ike.
But Zambrano (7-6) left one pitch hanging to Fielder, who hit his first homer since his three-run shot for the National League in the All-Star game. Fielder had been slumping with only three extra-base hits in his previous 57 at-bats before the homer.
After Craig Counsell replaced Weeks, Casey McGehee doubled and Yuniesky Betancourt hit a sacrifice fly to make it 2-0. After the game, Zambrano was mum about his future.
''Everybody has to make change to win,'' he said before walking away from reporters.
Greinke struck out nine and left with two outs in the seventh after walking Blake DeWitt. Reliever Takashi Saito got Darwin Barney to ground out to end the inning. Francisco Rodriguez pitched the eighth, allowing a warning-track fly ball from Aramis Ramirez that would have tied the game if it had been hit about 3 feet farther.
Axford worked a perfect ninth to end it and surpass Doug Jones' 1997 mark of 25 consecutive saves for the Brewers.
''The last two games, we've put our runs up in one inning and held on,'' Axford said. ''We've had great pitching - starters and relievers.''
NOTES: Axford has converted 29 of 31 save chances this year. ... Fielder is the only player in the majors to start every game this season after Florida's Gaby Sanchez didn't play against Washington on Tuesday night. Fielder has missed only one game over the last three seasons when he was ill. ... The Brewers sent C Wil Nieves to Atlanta for cash. The Braves will pick up the rest of what's owed on Nieves' $775,000, one-year contract.
---
---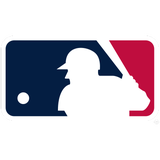 Get more from Major League Baseball
Follow your favorites to get information about games, news and more
---