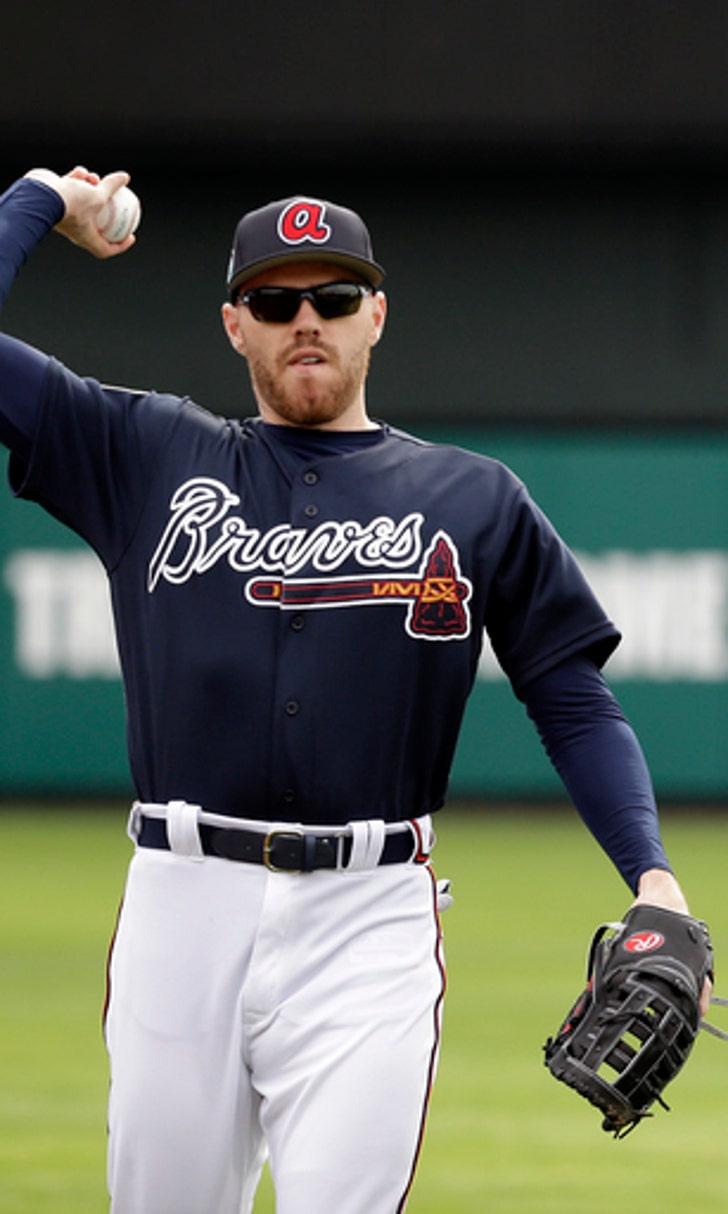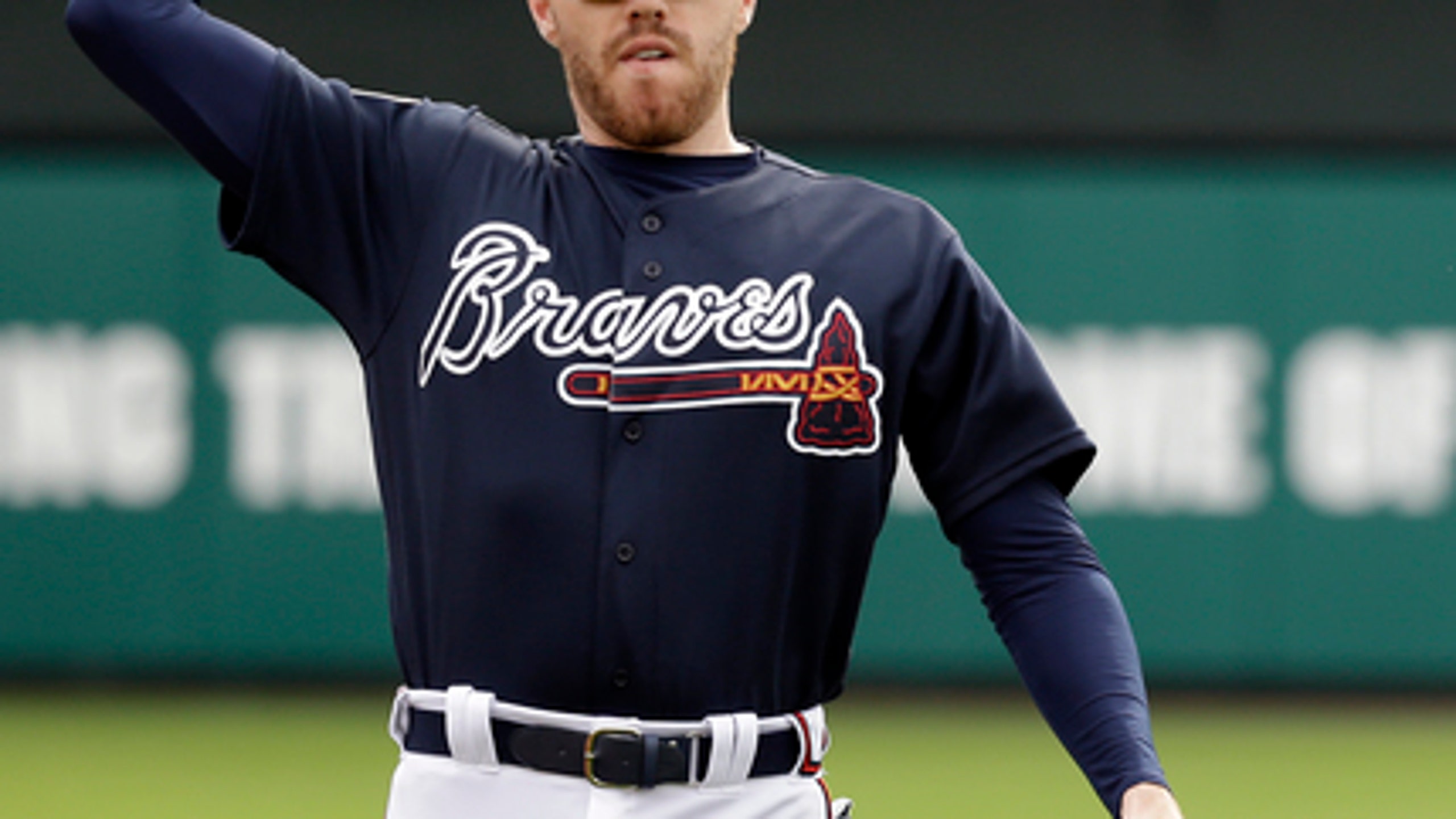 Braves slugger Freeman returns earlier than expected
BY AP • July 4, 2017
ATLANTA (AP) Braves slugger Freddie Freeman has returned earlier than expected from a broken left wrist and he's back as the starting third baseman.
Freeman's return is the latest stage in a surprising turnaround since he was hit by a pitch on May 17. He was told that he'd likely miss about 10 weeks but instead was sidelined just seven.
Freeman was reinstated from the disabled list Tuesday after he met with team physician Gary Lourie a few hours before Atlanta played the Houston Astros.
''We did everything we could to get back as all as I could,'' Freeman said. ''It worked. Dr. Lourie was there every step of the way.''
Freeman announced two weeks ago that he had approached the team about moving from first base to keep Matt Adams' bat in the lineup. A couple of days later, he said the fracture was between 80 and 90 percent healed and believed it was possible to return before the All-Star break.
Freeman spent the last few days on a rehab assignment with Triple-A Gwinnett. He had only five at-bats but said he had no problems swinging a bat. He's wearing a protective cover on his left wrist when hitting.
''I had ease in my mind going into the (batters') box,'' Freeman said. ''I felt good up there. I had no concerns for my wrist, and that's when I knew I was ready.''
Playing third base stands to be a tougher adjustment. He hasn't played the position since high school, but is committed to making it work for the rest of the season.
''Yeah, I'm not coming back to take a day or here and there,'' Freeman said. ''I'm ready to go and hopefully I'll be playing all the games from here on out.''
Freeman has worked daily with Braves third base coach Ron Washington to hone his fielding skills. He's most concerned about making throws on slow rollers to third and expects opponents to test him early.
''I'm looking forward to it and hopefully we can get the play made,'' he said.
Manager Brian Snitker believes Freeman will adapt to the new job over time. He doesn't expect the transition to be easy.
The two traded text messages Monday night as Freeman tried to convince Snitker that he was ready.
''Like everybody, I'm anxious to see what goes on or how he handles it,'' Snitker said. ''We're trying this, but he's a very athletic guy, he's worked really hard. He's been taking all the groundballs he can take. He's been doing all the extra work and early work. He continued to do that while he was with Gwinnett, so it's just time to play and see where we're at.''
The Braves acquired Adams from St. Louis three days after Freeman was injured. Adams is hitting .285 with 12 homers and 32 RBIs in 39 games with Atlanta.
Freeman led the NL with 14 homers when he was injured. He finished sixth in NL MVP voting last year.
---
More AP baseball: https://apnews.com/tag/MLBbaseball
---
---