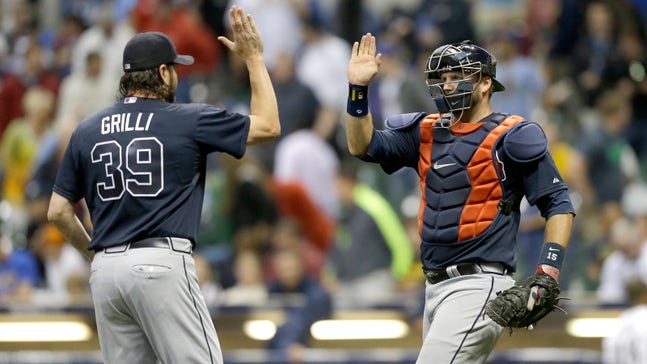 Braves' Pierzynski's veteran influence evident in Banuelos' first win
Published
Jul. 8, 2015 3:28 a.m. EDT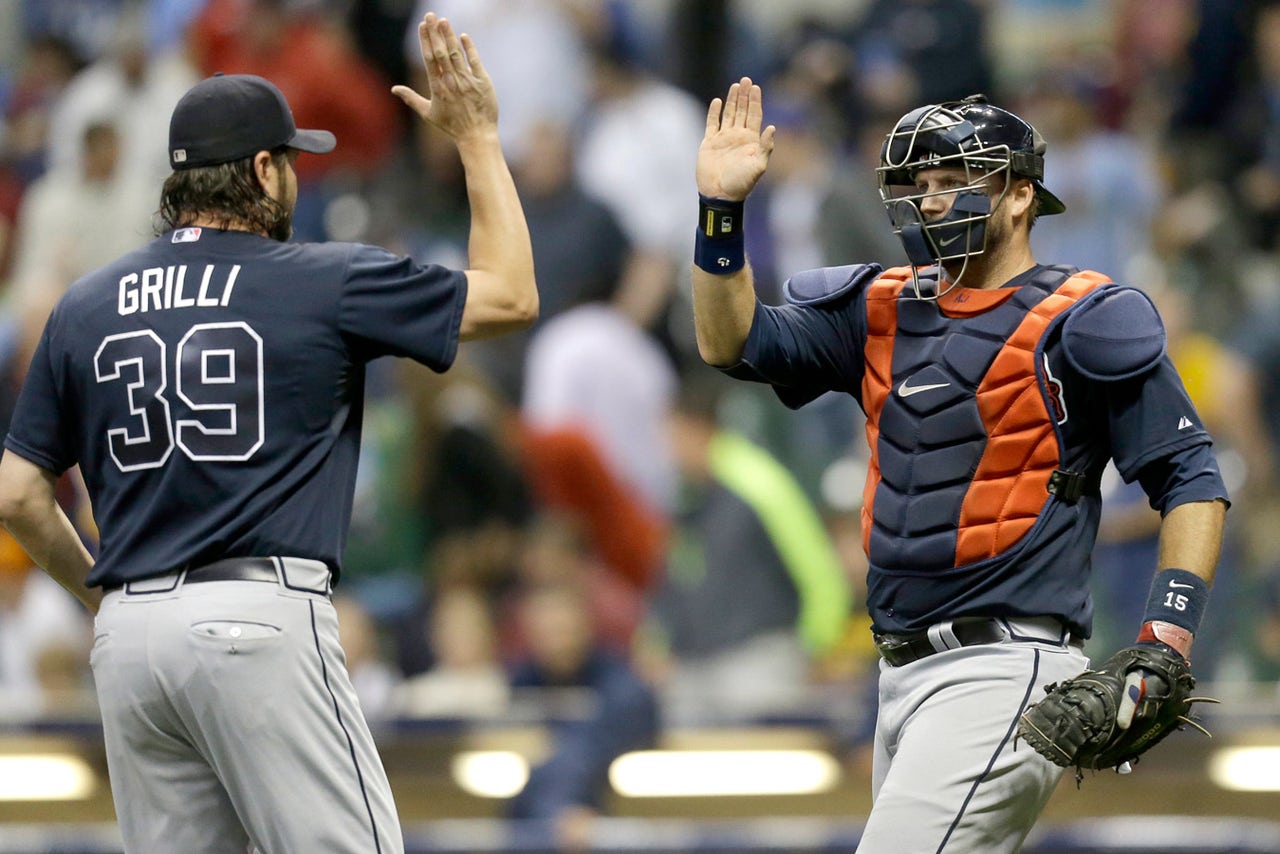 A.J. Pierzynski hit a home run in the Atlanta Braves' 4-3 win over the Milwaukee Brewers that proved to equal their margin of victory, but that was hardly the extent of his influence in the game.
In only the second start of his major-league career, lefty Manny Banuelos struggled in the first inning of Tuesday's game, taking 29 pitches to get through six Brewers batters.
Now in his 18th year in the majors, Pierzynski knew exactly what was wrong with Banuelos and talked to him in between innings.
"He was like, 'You took a lot of time between pitches. Just throw the ball and get ready for the next pitch,'" Banuelos told the Atlanta Journal-Constitution after the game. "And I did it. It worked well."
"We talked about needing to get more than one or two pitches over, so we started throwing some curveballs and some sliders," Pierzynski said. "And he'd throw them for strikes, so they kind of had to change their game plan. Because they were going up there looking for first-pitch fastballs and swinging, so we changed it up a little bit and he did a good job throwing them for strikes and getting ahead in the count and working from there."
Pierzynski's reach spans beyond merely giving advice. He provides pitchers a sense of confidence knowing that a savvy veteran is behind the dish.
"It's big," Banuelos said. "I have a lot of confidence with A.J. behind the plate. Every pitch he calls, I have confidence to throw it."
"I was really happy for him, to get his first win," Pierzynski said. "He wasn't horrible in the first inning, he gave up a home run on a change-up that was up. But as the game went he got more comfortable. That's sometimes with young pitchers, like [Matt] Wisler last night, once they kind of get through the first inning and get the nerves and the excitement calmed down, they're better. He did that, and to his credit he kept us in the game and gave us a chance."
(h/t Atlanta Journal-Constitution)

---
---