Major League Baseball
Major League Baseball
Braves on bit of a roll as they finally come home
Published
Apr. 13, 2012 12:56 a.m. ET

Chipper Jones is back in the lineup, the team actually has a winning streak, and now it's time to go home.
Yep, things are looking up for the Atlanta Braves.
A week into a season that began with four straight losses, the Braves are slated for their home debut on Friday at Turner Field when they take on the Milwaukee Brewers.
The last time Atlanta played at the Ted, the result was a gut-wrenching, 13-inning loss to Philadelphia that completed an epic September collapse. There seemed to be a carryover when Atlanta was swept in its season-opening series in New York against the Mets, then lost the opener of its next series at Houston. But the Braves bounced back to win the last two games against the Astros, calming their grumbling fan base just a bit before they headed home.
''Road trips get longer and longer,'' Jones said. ''Especially when you lose the first four, you miss home at lot. It will be good to get back to Atlanta and play in front of the home fans, who we haven't seen in a long time. The home opener is always a special occasion no matter when it comes.''
This will be Jones' last opening day in Atlanta.
Plagued by injuries, the almost-40-year-old third baseman announced in spring training that he'll retire after the season. That very day, he sustained another knee injury, requiring minor surgery that put him on the disabled list at the start of the year.
Jones was activated in Houston, joining a team that was 0-4 at the time. He homered in his first game back and seems to have steadied a team that expects to be a playoff contender again.
Beyond that, he's not putting any special importance on his final home opener.
''I don't come to the ballpark thinking about all that stuff,'' Jones said. ''My job is to go out in the middle of the lineup and play third base for the Atlanta Braves. That's how I keep it simple, and I don't really pay attention to much of the outside stuff. I think I probably won't start paying attention to a lot of that stuff until later on in the year, August and September when it's coming down to the wire and I know I only have a limited number of games left.''
Jair Jurrjens (0-1), who struggled in spring training and in his first start against the Mets, will get the nod against Milwaukee's Randy Wolf (0-1).
While conceding that a good start was important, Braves manager Fredi Gonzalez doesn't think his team is still plagued by the memory of what happened last September.
''We've forgotten last year,'' he said. ''I really haven't thought about the ending of last year. It's a new beginning and I don't think it's bothered us. I knew going in that if we were going to start 1-4 or 1-8, I was going to have to answer that question. It's the question that is going to keep coming up until we get into a nice little rhythm and winning some games. Then it's going to go away.''
The Braves, who struggled last season to find offensive consistency, are off to another slow start at the plate with a .212 team average. But Jones is 4 for 9 since coming off the DL, and right fielder Jason Heyward (.316, with one homer and four RBIs) is showing signs of hitting more like he did as a rookie star than he did during a dismal sophomore season.
''We just want to keep that momentum going for a while,'' Heyward said.
The Brewers are getting used to life without slugging first baseman Prince Fielder, who signed a huge free-agent deal with the Detroit Tigers. While Milwaukee still has NL MVP Ryan Braun, this is a team that expects to rely more on pitching than it did a year ago. The top of the rotation is certainly in good hands with Yovani Gallardo, Zack Greinke and Shaun Marcum.
''When you have pitching, you don't have to score a lot of runs,'' manager Ron Roenicke said. ''With all our starting pitching, when a guy needs a day off, I feel really confident in whoever we put in is going to do enough to give us a few runs and with that great pitching we should come out ahead.''
The Brewers are counting on new third baseman Aramis Ramirez to pick up some of the slack, though no one expects him to put up Fielder-like numbers.
''Not having Prince in there to hit 40 homers and drive in 120, it's definitely a different offense,'' Marcum said. ''It's a matter of going out and doing the little things, whether it's taking extra bases, doing some running, bunting, whatever it may be. We're going to find a way to score some runs.''
---
AP Sports Writer Kristie Rieken in Houston and AP freelance writer Travis Miller in Chicago contributed to this report.
---
Follow Paul Newberry on Twitter at www.twitter.com/pnewberry1963
---
---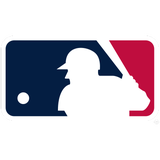 Get more from Major League Baseball
Follow your favorites to get information about games, news and more
---