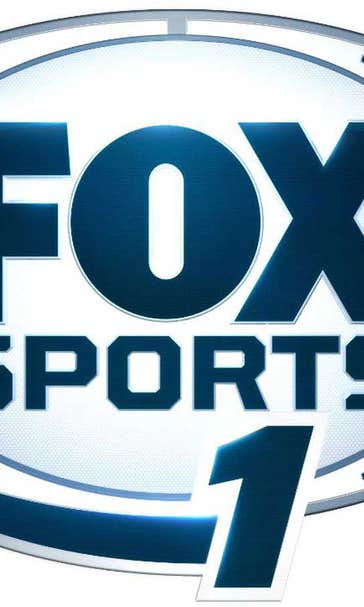 Braves extend contracts of general manager Wren, manager Gonzalez
BY foxsports • February 19, 2014
KISSIMMEE, Fla. -- The Atlanta Braves have been on a signing spree.
So far they've locked up first baseman Freddie Freeman, right fielder Jason Heyward, starter Julio Teheran and closer Craig Kimbrel.
On Wednesday, the Braves extended the contracts of general manager Frank Wren and manager Fredi Gonzalez.
Wren and Gonzalez were entering the final years of their contracts, and Braves president John Schuerholz simply said he wanted the deals to be done as soon as possible. Terms and the amount of the contracts were not disclosed.
Schuerholz made the announcement before the first full-squad workout of the spring.
"They've done wonderful jobs for us," Schuerholz said. "We're not going to talk about the lengths, but they have been extended."
After a long first day with the full squad, Gonzalez said he was happy to have the contract issue out of the way.
"I'm excited," Gonzalez said. "It gives me a chance to stay in Atlanta and I love being here. This is a place I want to be for a long time. I'm just happy with the whole thing."
Last season, the Braves went 96-66 and won the National League East before falling in the playoffs. Gonzalez finished third in National League Manager of the Year voting. He has a career record with the Braves of 279-207.
Gonzalez has a long history with the Braves as a third base coach under manager Bobby Cox. He started his managing career with the Florida Marlins where he served for 3 seasons.
Wren has been in the Braves organization since 1999 and replaced Schuerholz as general manager after the 2007 season.
Schuerholz said he was happy to have Wren and Gonzalez wrapped up before contracts became an issue during the regular season.
"It's just not the way to run a company," said Schuerholz of spending the year negotiating contracts. These guys deserve better than that and that's why we did it."
"That's not something we wanted to avoid. It's just not the way to run a company," he said. "And these guys deserve more than that, better than that, and that's why we did it."
The four player signings along with the Wren and Gonzalez extensions, showed that the Braves aren't afraid to spend money. On the four players alone, they spent $227.7 million.
---
---