Major League Baseball
Major League Baseball
Braves 2, Pirates 0
Published
May. 25, 2011 3:46 a.m. ET

Charlie Morton remembers watching Jair Jurrjens pitch while the two were teammates in Atlanta and marveling at Jurrjens' stuff.
''He was just dealing when I was there and I was just getting by,'' Morton said with a laugh.
A few years later, Jurrjens still has the upperhand.
The 25-year-old right-hander continued his sparkling spring, pitching six-hit ball into the eighth inning to lead the Braves to a 2-0 win over Morton and the Pittsburgh Pirates on Tuesday night.
Jurrjens (6-1) struck out four and walked one in 7 2-3 innings while dropping his ERA to 1.56. Craig Kimbrel worked a perfect ninth for his 13th save.
''I'm just trying to throw strikes,'' Jurrjens said. ''It's not easy coming from a day off trying to pitch and the position players over there also had a day off, so you're trying to take advantage of that and just throw strikes and make them get themselves out.''
The Pirates were only too happy to oblige. Pittsburgh never got a runner to third base while extending its scoreless streak to 19 innings.
Alex Gonzalez had three hits and scored a run for the Braves, who scratched out just enough offense to end Morton's three-game winning streak.
Morton (5-2) continued his bounceback year, giving up seven hits while striking out four and walking three in seven-plus innings.
Yet he couldn't quite match Jurrjens, who has been electric through the season's first two months. He had little trouble with the punchless Pirates, needing just 97 pitches - 71 strikes - to send Pittsburgh to its second straight shutout loss.
Jurrjens' control worsened as the game went on. He threw three balls total in the first three innings.
''I looked up and I saw the ball-strike thing and I was like, 'Is that right?''' Morton said. ''He's really good at throwing the ball where he wants with all his pitches.''
He needed to be sharp to help the ailing Braves.
Atlanta came to town on the last stop of a miserable road trip in which it dropped four out of five and put starting outfielders Jason Heyward and Nate McLouth on the disabled list with injuries.
''Luckily we had JJ going tonight because we haven't been scoring a lot of runs lately,'' Atlanta first baseman Freddie Freeman said. ''But when you get pitching like that - and our bullpen came in and shut it down - two runs was enough tonight.''
Pittsburgh appeared to have found a groove last week, putting together a season-high four-game winning streak that pulled it within a game of .500. The Pirates scored 26 runs during the span but haven't crossed the plate since doing it three times in the seventh inning of a 6-2 win over Detroit on Saturday.
Then again, Jurrjens didn't give them much of a chance.
''I think out of (his) pitches, there were maybe one or two that didn't hit the mark where (catcher Brian) McCann set up,'' Atlanta manager Fredi Gonzalez said. ''So when you have that kind of command with all your pitches, you're going to be successful.''
Pittsburgh's best opportunity came in the sixth when they put two on with no outs thanks to an infield hit and a walk, but Neil Walker popped to shortstop and Lyle Overbay hit into an inning-ending double play.
The Pirates didn't threaten again.
Atlanta pushed across a run in the second thanks to a rare flyball allowed by Morton, who has bounced nicely back from an awful 2010 in which he went 2-12 with a 7.57 ERA.
He has become one of the National League's biggest surprises behind a nasty sinker that has made opponents beat the ball into the ground with regularity.
He had won his last three decisions, including a shutout against Cincinnati last Thursday, and had a 2.62 ERA coming in. More than 75 percent of his outs this season have come on groundballs.
The Braves didn't get the ball in the air often, but they made it count when they did.
Gonzalez gave Atlanta a 1-0 lead in the second, coming home on a sacrifice fly by Brooks Conrad. They made it 2-0 an inning later thanks to an RBI double by Martin Prado.
Atlanta had a chance to break it open in the fifth but Morton benefited from an overzealous fan.
Prado beat out a double-play attempt to keep the inning alive and Chipper Jones followed with a deep drive to right-center. A fan reached over the fence and tried to grab the ball with a baseball cap but it squirted free and dropped onto the field. Umpires awarded Jones a ground-rule double, forcing Prado to stop at third. The call was upheld on replay and Morton got out of the jam when McCann grounded out to first.
Not that it mattered. Two runs were all Jurrjens needed.
''He's been like this all year - quality start after quality start,'' Fredi Gonzalez said. ''It's just nice to see the consistency.''
NOTES: Atlanta 2B Dan Uggla didn't start for the first time this season but entered in the eighth as a defensive replacement. ... Atlanta RHP Tim Hudson's back is feeling much better. He will miss Wednesday's scheduled start with back pain but is expected to be available when his next turn in the rotation comes on May 30. ... Pittsburgh reliever Evan Meek pitched a scoreless ninth. Meek rejoined the club Sunday after spending time on the 15-day DL with tendinitis in his right shoulder.
---
---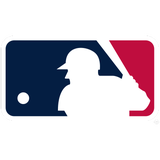 Get more from Major League Baseball
Follow your favorites to get information about games, news and more
---