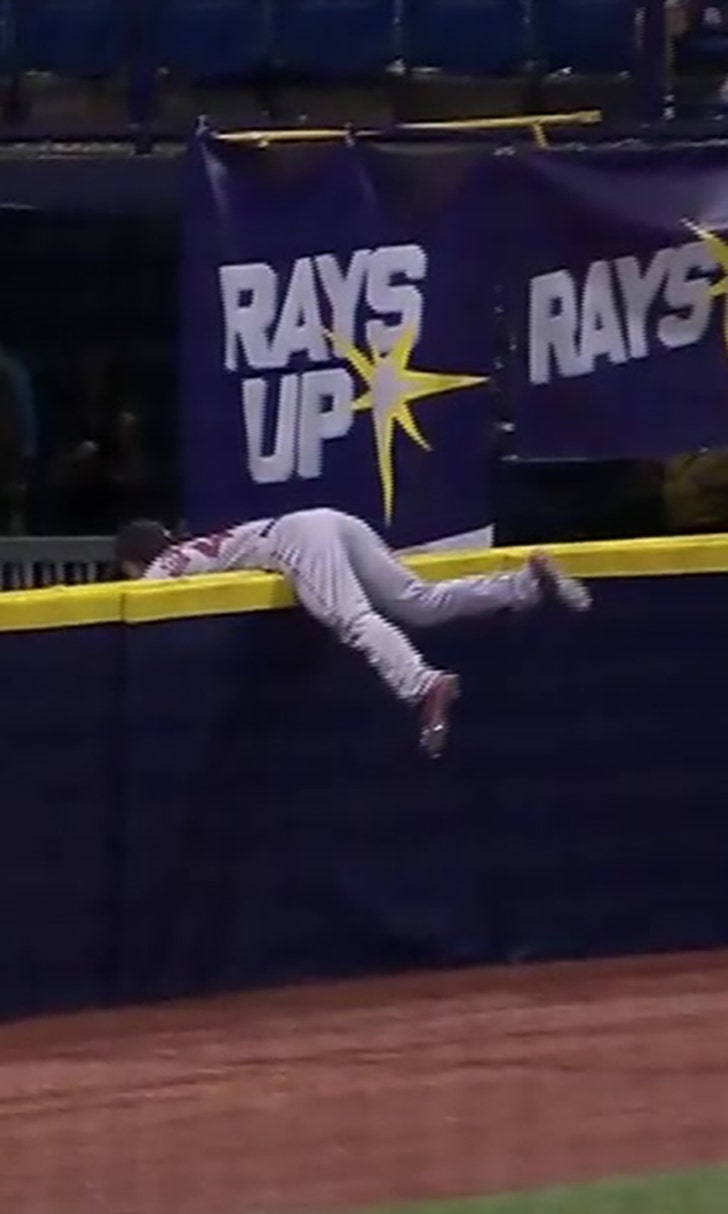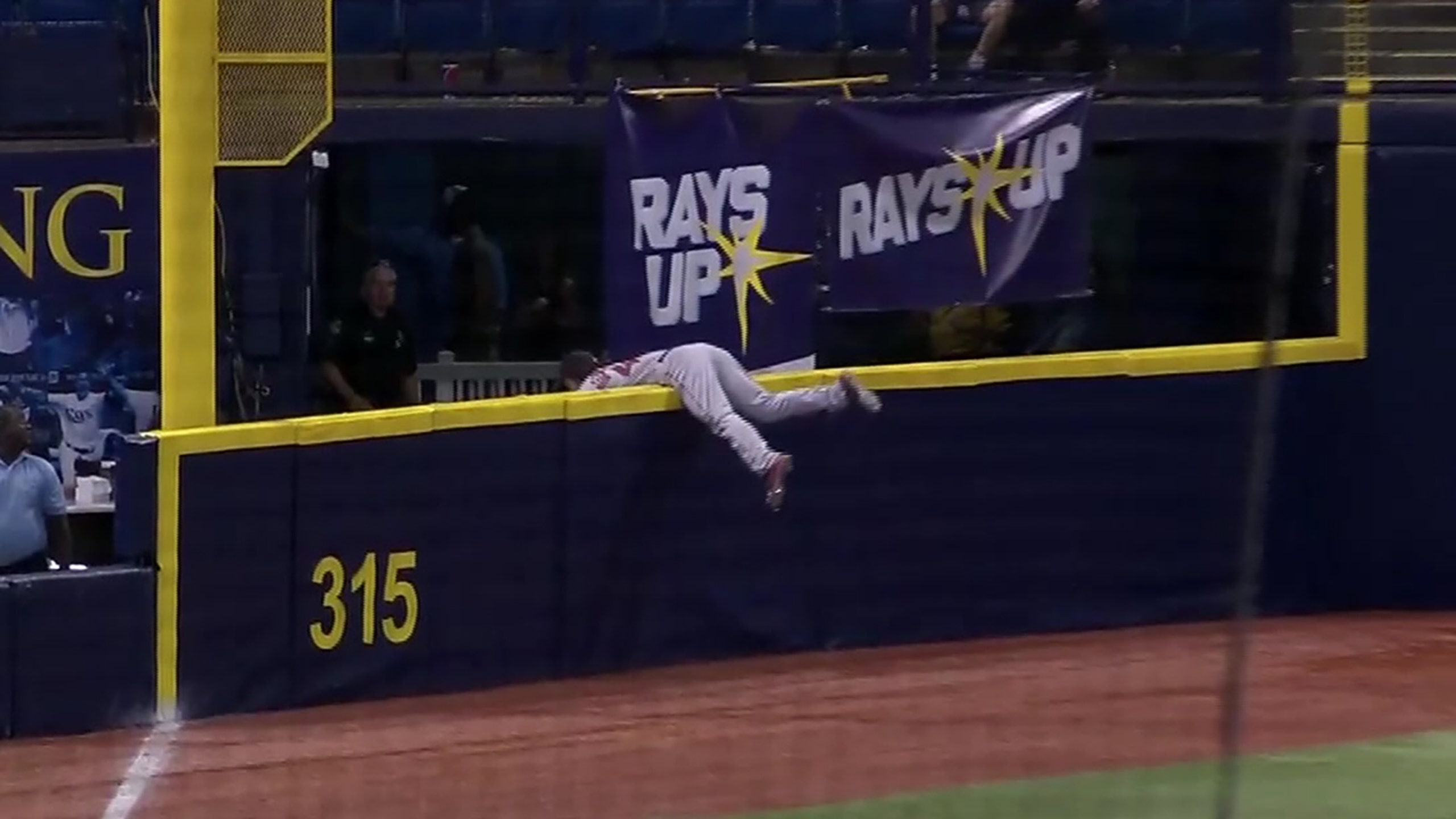 Boston Red Sox OF Andrew Benintendi makes sensational home run-robbing catch
BY foxsports • August 22, 2016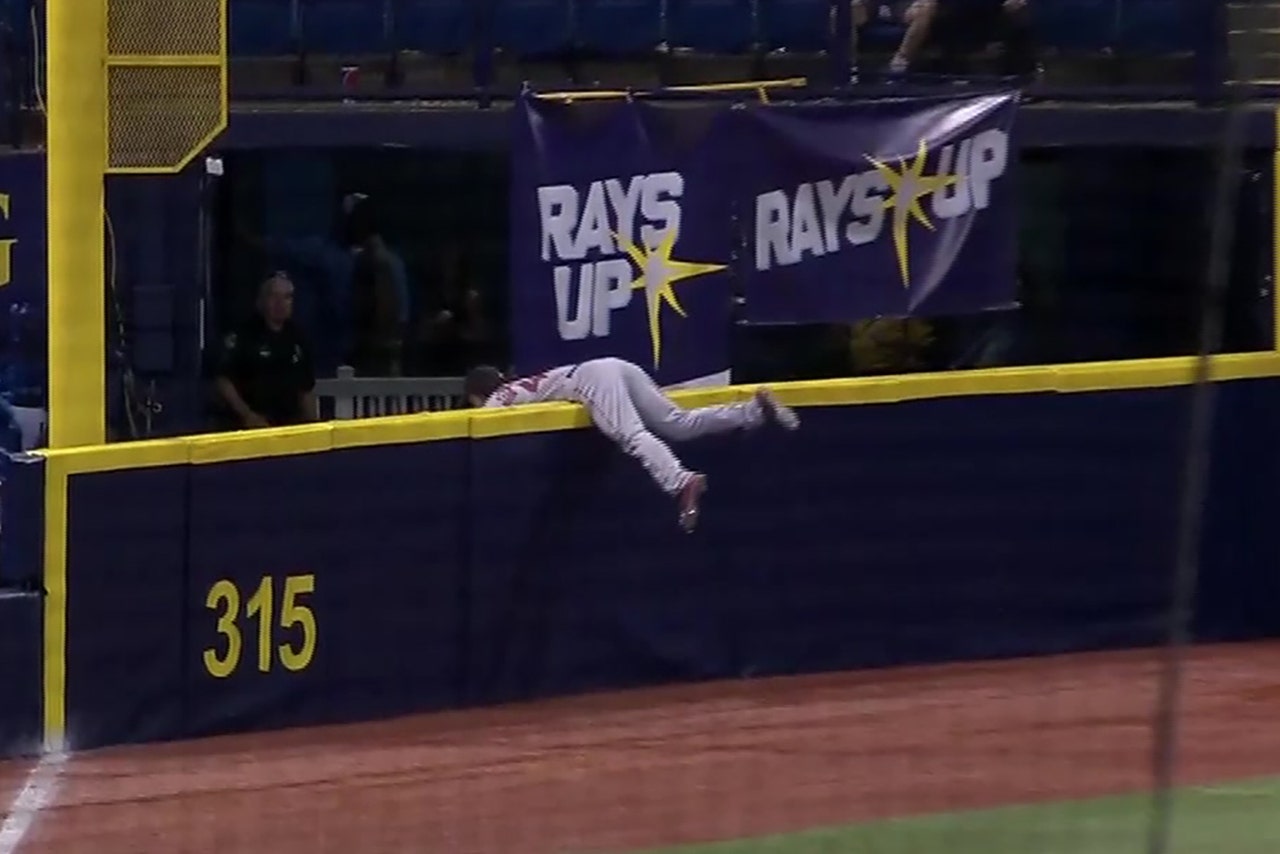 Red Sox outfielder Andrew Benintendi went all-out to help save a run during Monday night's contest with the Rays at The Trop. And in doing so, the rookie preserved the lead -- and the Sox's move back into first place.

Down 3-0 in the bottom of the eighth, Tampa Bay's Steven Souza Jr. came to the plate and connected on what looked like a sure-fire two-run-homer down the left field line.
But Benintendi had other plans that included jumping over the wall, almost doing a complete flip over it, and holding on to the ball the entire time to make an absolutely brilliant catch. Even Souza couldn't believe it -- and cameras caught his priceless reaction.
You'll be seeing that one replayed for quite some time.
The Red Sox went on to score three more runs in the ninth and win by a final score of 6-2. The victory put Boston back on top of the AL East, where they are tied for first place with the Toronto Blue Jays.

---
---