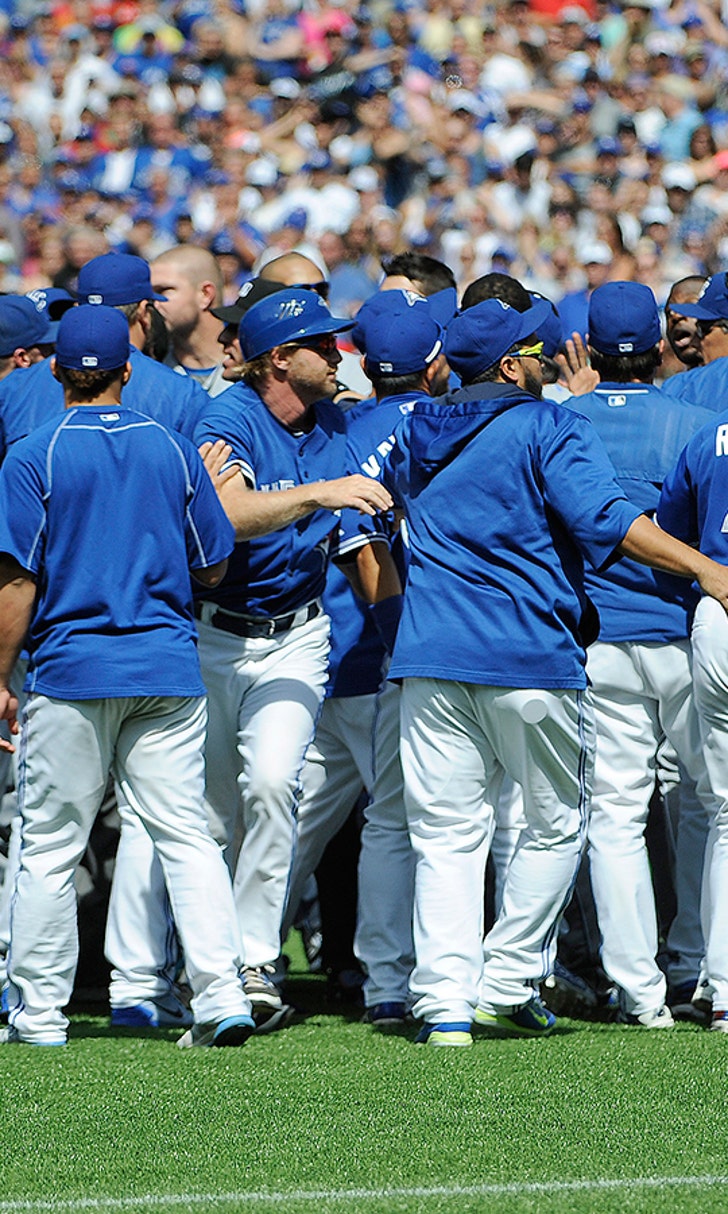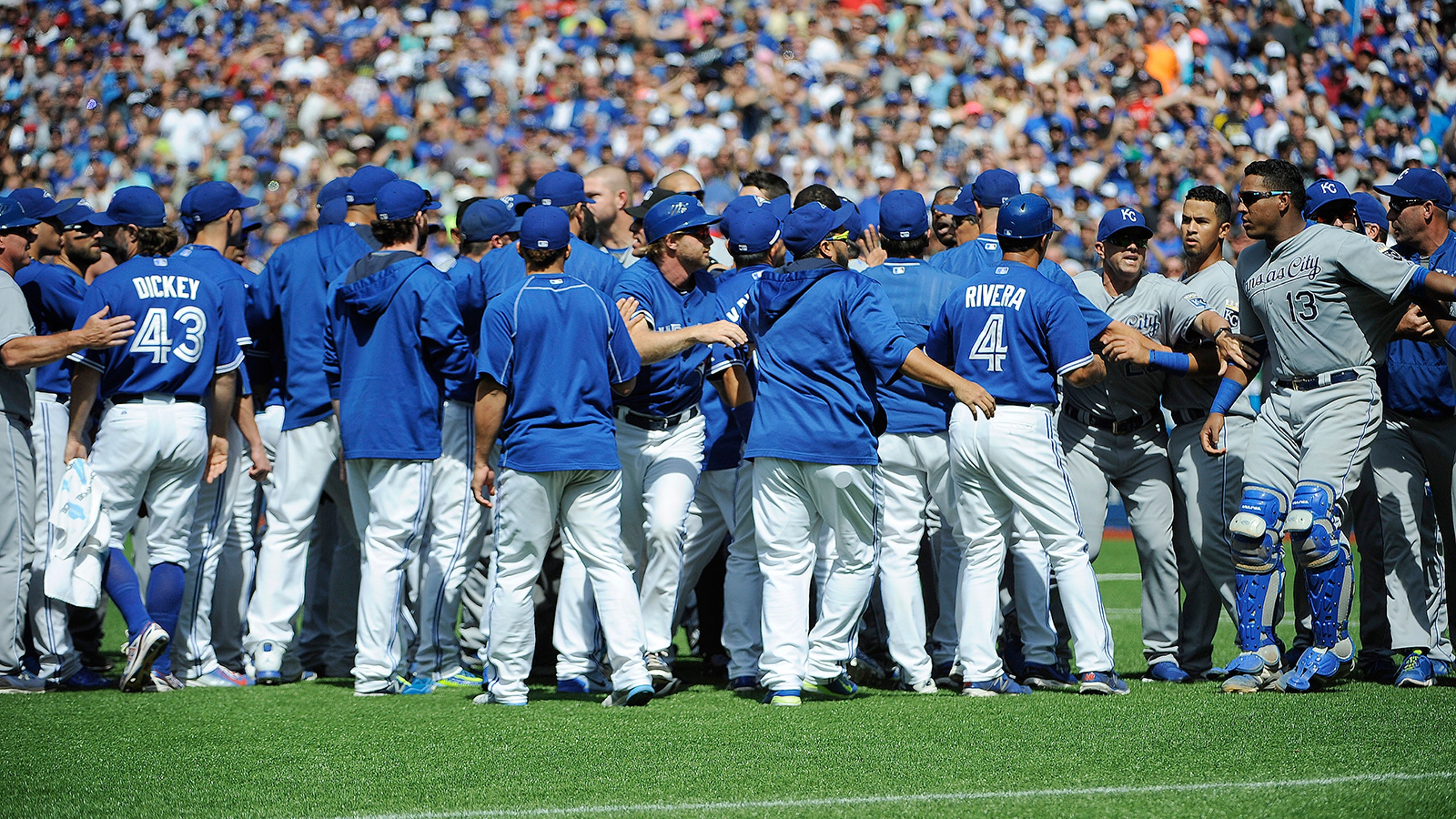 Blue Jays - Royals rocky past not 'really a focal point' in ALCS
BY foxsports • October 16, 2015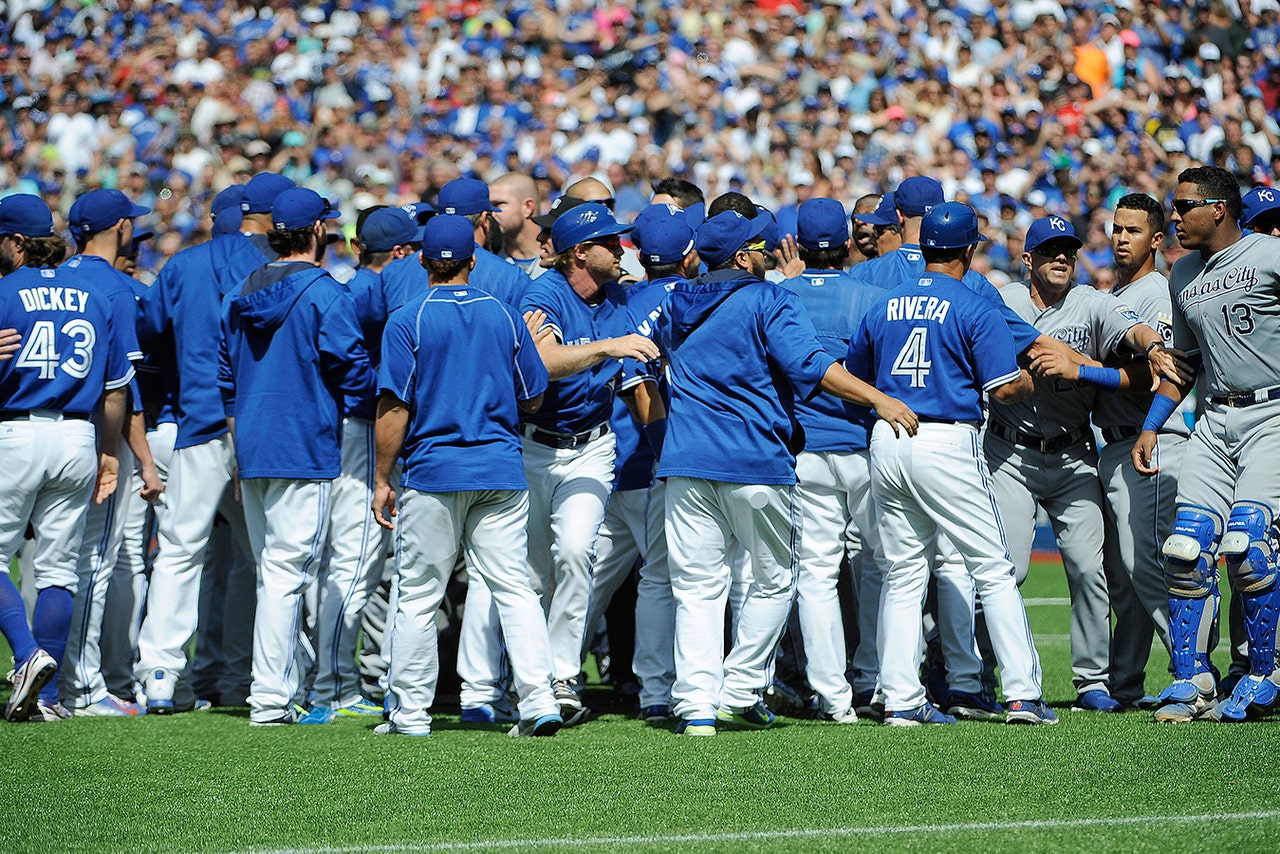 Remember back at the end of July and early August when the Toronto Blue Jays and Kansas City Royals squared off? It was a tense series with the two teams nearly going at it several times.
Here's a quick video of Royals starter Edinson Volquez missing up and in against Josh Donaldson:
That pitch happened after the two teams were warned, but no ejections were issued.
With the two teams facing off the in ALCS beginning on Friday, both are saying that there is no hard feelings between the teams.
"I don't think that's really the focal point, to be honest with you," manager John Gibbons said via the Toronto Star. "It happened so long ago, and right now so much is at stake. You get careless out there and you do something stupid, it could cost your team a big game. You're trying to win this thing."
Volquez insists the bad blood between the two teams was "over with."
Royals manager Ned Yost acknowledges that the past is the past and that his pitchers will work in the inside portion of the zone.
"I'm not a mind reader, I'm not a fortune teller, I don't know if it's going to be an issue," he said. "We'll pitch inside aggressively. That's a power-laden club over there."
Regardless of what either team says, this is going to be a fun, intense series between two explosive offenses.
---
---