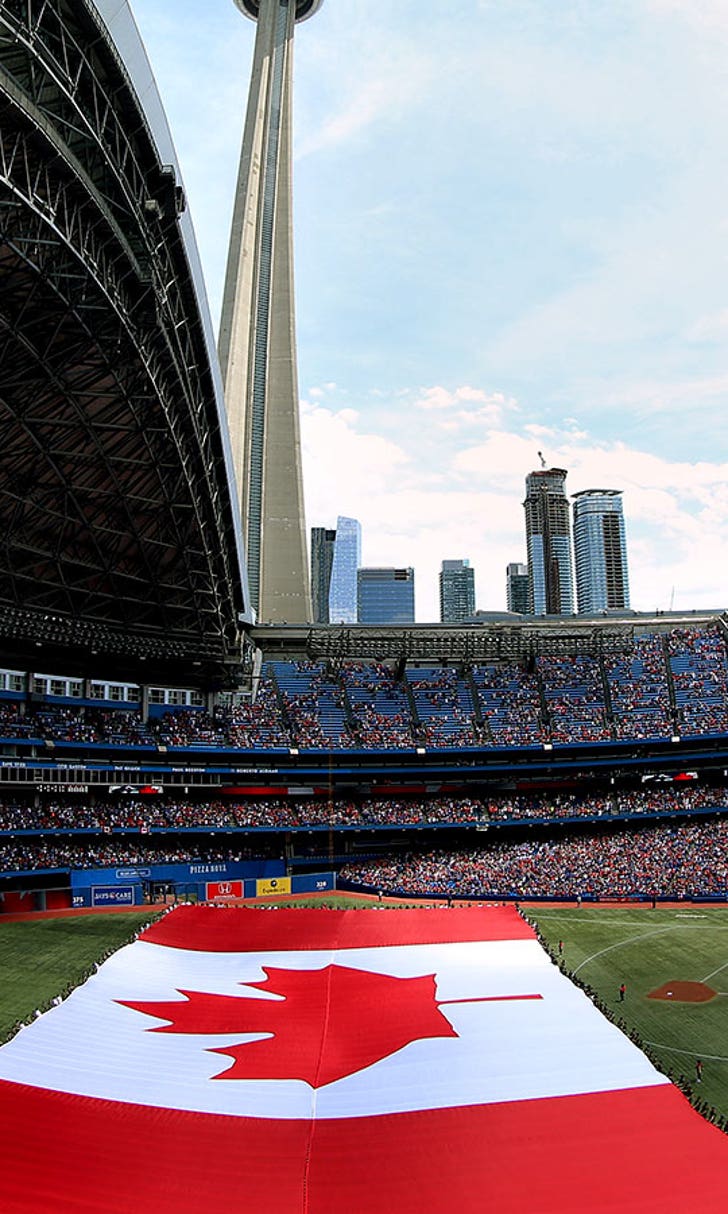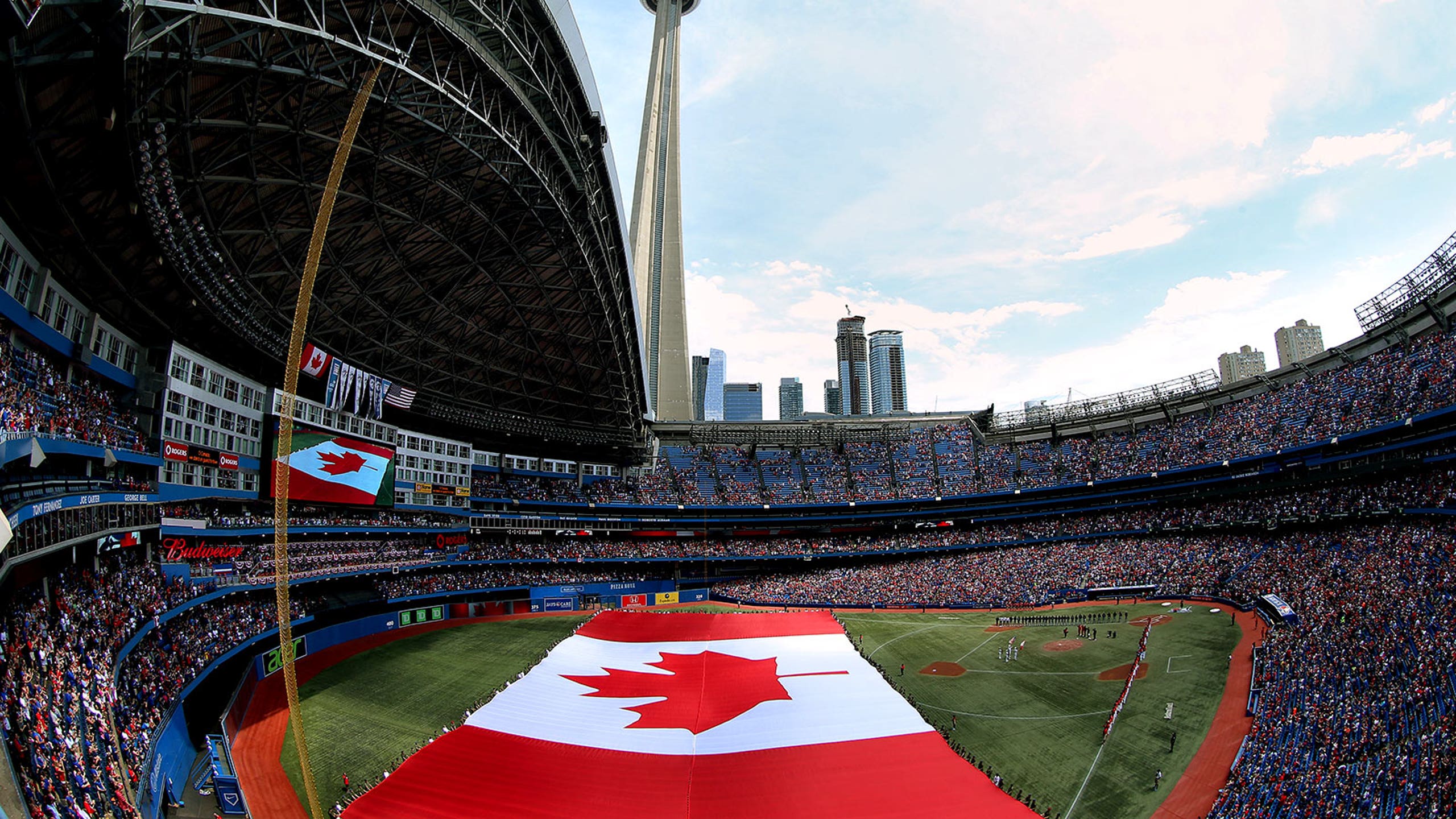 Blue Jays move closer to installing natural grass at Rogers Centre
BY foxsports • February 5, 2015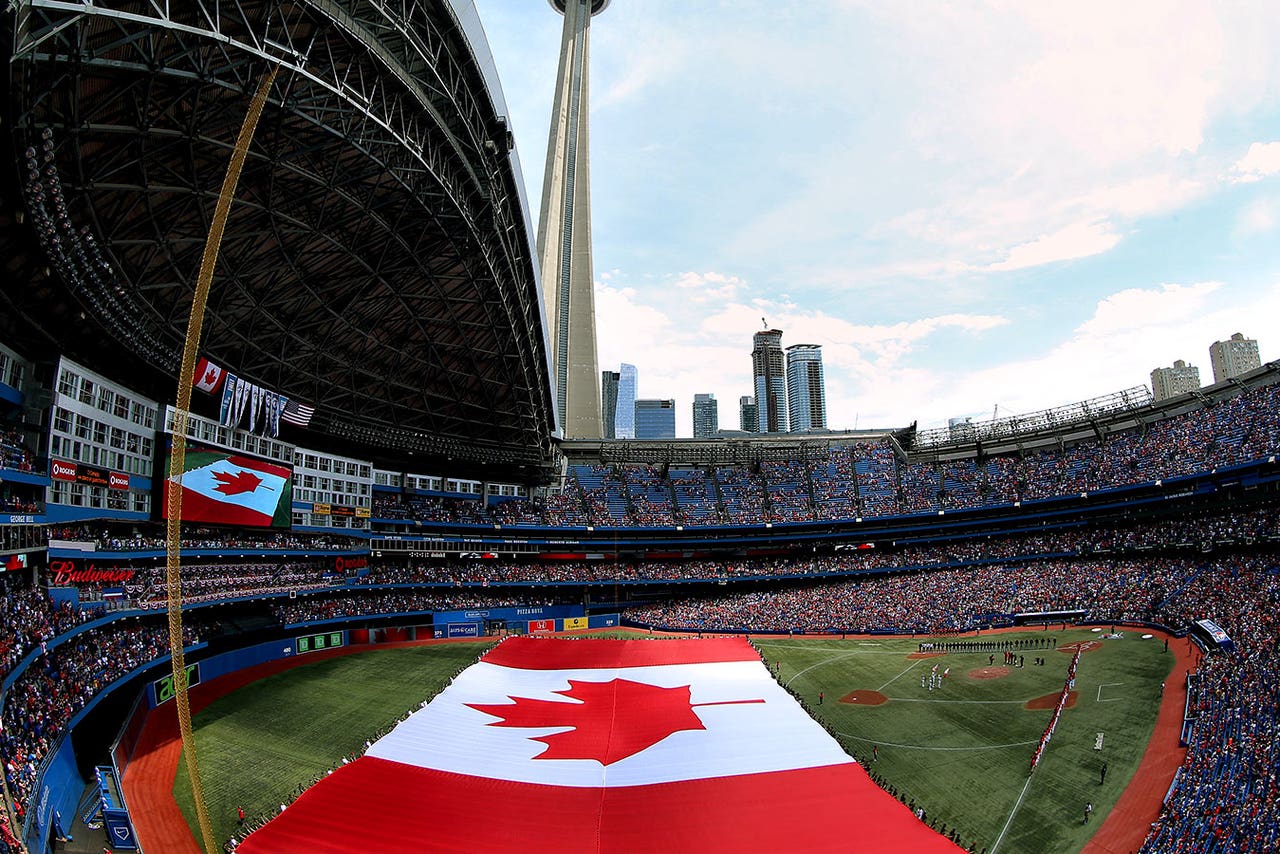 The Blue Jays have signed an agreement with the University of Guelph to provide research on bringing natural grass to Rogers Centre in time for the 2018 season.
President Paul Beeston made the announcement at an event for season-ticket holders Thursday night.
''It's a formal agreement and it's pretty exciting from our point of view because we've had many discussions, but now it's to the point where we're actually going forward,'' Beeston told reporters after the event. ''We're looking forward to the report, which should take probably a year, and then we'll go from there.''
The 69-year-old Beeston won't be president anymore if and when grass arrives at Rogers Centre. He signed a one-year contract last month and will retire at the end of the season.
Beeston's future in Toronto was the subject of much speculation this winter as the Blue Jays made overtures to Baltimore's Dan Duquette, and Kenny Williams of the Chicago White Sox.
Duquette, the Orioles' president of baseball operations, acknowledged Saturday ''there was substance'' to reports the Blue Jays pursued him to replace Beeston.
''It's been a different offseason, no question, from my point of view,'' Beeston said. ''But at the same point in time, my goal was to keep everyone looking forward.''
Toronto managed that, signing free-agent catcher Russell Martin to a five-year, $82 million contract, acquiring All-Star third baseman Josh Donaldson from Oakland and making a trade with Seattle for outfielder Michael Saunders.
The first employee hired by the Blue Jays in May 1976, Beeston received a standing ovation when he was formally introduced at the start of Thursday's event in which he, general manager Alex Anthopoulos and manager John Gibbons fielded questions from fans.
''It means a lot,'' Beeston said of the loud greeting. ''One of the things that happened the last two and a half months was the warmth of the people, whether it was walking down the street, whether I was on an airplane or whether I was in a bar, wherever it was, probably the latter more than the others. The reality of the situation is I had a lot of support. I was gratified.''
Anthopoulos, whose contract also expires at the end of 2015, said he's pleased to have Beeston back for one final year.
''Stability is always a good thing, I think that goes without saying,'' Anthopoulos said. ''I'm glad it's all behind us and we can move forward.''
Gibbons also said he was glad to have the front-office situation settled after months of rumors that began at the winter meetings in December.
''Paul is a top-notch baseball guy,'' Gibbons said. ''He became a friend of mine my first go-around here. He's been very, very good to me. I wouldn't be here unless he signed off on it, you know? I'm glad they settled all those issues. Knowing this is going to be his last year, we'd love to send him out on top.''
Beeston, whose current contract expires on Oct. 31, joked that he'll need a special extension for the World Series.
''I'd like to be here, if it goes seven games, until Nov. 3 without having to ask Gibby,'' he said.
Toronto has not made the playoffs since winning back-to-back World Series titles in 1992 and `93 and is the only major league team that hasn't reached the postseason this century.
Beeston also said he's had discussions with new commissioner Rob Manfred about bringing the All-Star Game to Toronto for the first time since 1991.
''We haven't talked about a year,'' Beeston said. ''All we've talked about is the fact that we are interested and we would make a proposal. The conversation between Rob and myself took place this week - like how do we get in line and where do we get in line, what is the submission scenario?''
The University of Guelph, about 60 miles west of Toronto, is home to the Ontario Agricultural College.
Besides their arrangement with the university to research the best types of grass to grow indoors, the Blue Jays, who are in the midst of installing a new Astroturf surface for 2015, also need to determine the timing and feasibility of plans to tear up the concrete floor of Rogers Centre and install drainage, as well as lights and machinery to provide air flow.
''What I'm actually worried about is the air,'' Beeston said. ''You need the light, you obviously need the water, we can handle those. Air is the big problem.''
Beeston became Toronto's vice president of business operations in 1977, executive vice president of business in 1984 and president and chief operating officer in 1989. He was promoted to chief executive officer in 1991 and held that position until 1997, when he quit to become the COO of Major League Baseball, a role he held until 2002.
He returned to the Blue Jays in October 2008 as interim CEO, and Toronto took off the interim tag a year later.
---
---