Major League Baseball
Major League Baseball
Blue Jays knuckleballer Dickey getting up to speed
Published
Feb. 27, 2014 8:54 p.m. ET

DUNEDIN, Fla. (AP) R.A. Dickey is getting up to speed this spring.
Dickey made his exhibition debut Thursday, starting for the Toronto Blue Jays and giving up one unearned run in two innings during a 7-5 win over the Philadelphia Phillies.
For the first time out, Dickey said his floater was fine. He walked back-to-back batters in the opening inning, but said there was a reason for that.
''It was moving quite a bit. It was tough to find the zone for a bit because it had such depth late,'' he said. ''It was a good sign all around, really. They only hit pieces of it. The two hits I gave up were little flares.''
The 39-year-old Dickey is still hoping to duplicate the success he found in 2012 when he won the NL Cy Young Award with the New York Mets. He went 20-6 for a team that finished 74-88, with a 2.73 ERA.
Dickey led the NL with 230 strikeouts and 233 2-3 innings that season, then was traded to Toronto.
In his first year with the Blue Jays, Dickey went 14-13 with a 4.21 ERA. He also pitched for the U.S. team in the World Baseball Classic.
''Last year was a challenge,'' he said.
Dickey got off to a slow start last season, hampered by problems with his back and neck. That prevented him from throwing his knuckler as hard as he wanted.
Unlike many knuckleballers over the years who have tossed the ball to the plate, Dickey has found success by throwing it much faster.
''Ideally, at the end of the spring, I'd like to have my comfortable knuckleball at about 76 or 77 and my low one about 75. So I've probably got to get about 3 mph on each of the high and low,'' he said.
Last spring, Dickey said he found himself glancing at the radar gun reading on the scoreboard ''and seeing high 60s and low 70s.''
''I obviously feel better at this point than I did last year, which I'm hoping will carry throughout the spring and into the season,'' he said.
Dickey struck out two, both with batters chasing 61 mph knucklers.
''Just playing with the speeds and using that slow knuckleball as a changeup and it had good movement,'' he said.
The lone run against Dickey scored on a passed ball by Erik Kratz, who played last season for the Phillies.
Dioner Navarro is likely to be the Blue Jays' top catcher this season, and Kratz is competing for a backup role.
Trying to catch a knuckleball certainly isn't easy, and Dickey said he thought Kratz did a good job.
''I call my own game most of the time. If he's got a gut-feel, it might be two or three times a game that he might want me to stick with him on any given pitch,'' he said. ''The other 97 pitches, I'm in control of what I want to do. That only leaves him to have to receive the ball and I like it that way.''
---
---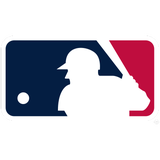 Get more from Major League Baseball
Follow your favorites to get information about games, news and more
---