Blue Jays chairman: Anthopoulos' responsibilities didn't change
November 1, 2015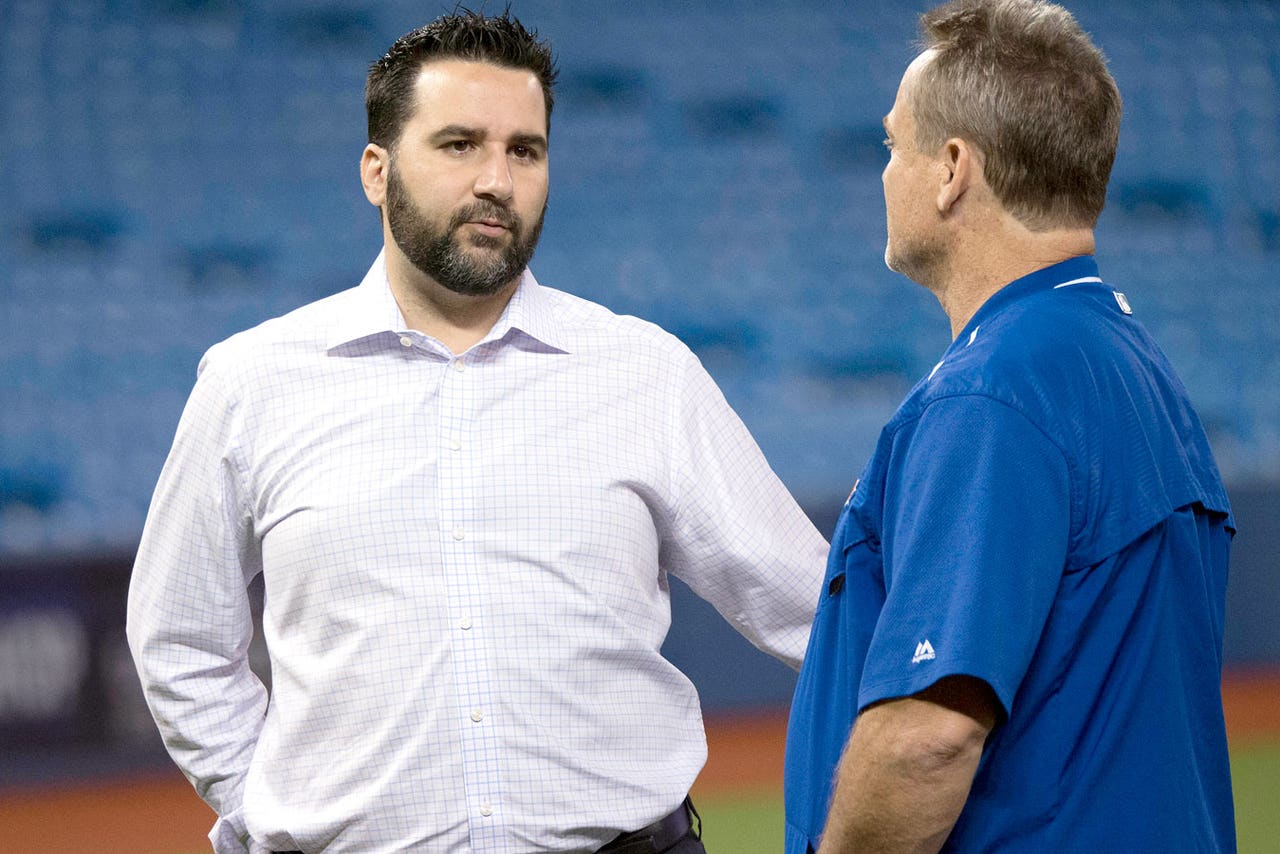 When Toronto Blue Jays general manager Alex Anthopoulos stepped down from the team, many assumed it was because incoming president and CEO Mark Shapiro would be taking some of his responsibilities away.
Not so fast, my friend.
According to Blue Jays chairman Edward Rogers, Anthopoulos' five-year extension offer didn't take any of his responsibilities away and even added an opt-out clause after the first season. Here's what Rogers about Anthopoulos, via Sportsnet:
"We really wanted Alex to lead the Jays into the future and tried very hard to do that, and we were sincere in our efforts and we couldn't come to something that was of his satisfaction. First and foremost, we worked extremely hard to make that happen. The second thing, just reading a lot of the press, there was a notion that in his renewal offer, somehow his job had changed. His job had not changed at all. His direct manager will change, but his breadth of scope and responsibility had not changed. We had full confidence in him."
Still, it wasn't enough to sway Anthopoulos, who left because he said it didn't feel like the "right fit" anymore.
---
---