Major League Baseball
Major League Baseball
Blue Jays 4, White Sox 2
Published
May. 28, 2011 4:26 a.m. ET

Mark Buehrle didn't give the Blue Jays much, but it was enough to give Toronto a rare win against the White Sox ace.
Yunel Escobar doubled home the tiebreaking run in the seventh inning and Toronto beat Chicago 4-2 on Friday night.
''I got in a lot of jams tonight, pitched out of some but not enough of them,'' Buehrle said.
The left-hander came in 5-2 with a 1.78 ERA in his previous eight starts against Toronto, but couldn't extend his run of success against the Blue Jays.
''Early on I kind of thought they were sitting on my changeup,'' Buehrle said. ''First couple of innings I felt like I was making some good pitches and they were putting the ball in play. It seemed like they were just waiting for it.''
Right-hander Casey Janssen (2-0) pitched one inning of relief for the win as Toronto snapped a three-game losing streak.
''We needed this one, for sure,'' Blue Jays manager John Farrell said.
Shawn Camp got one out and Jon Rauch finished in the ninth for his sixth save in eight opportunities.
Jose Molina opened the seventh with a single but was erased at second on Jayson Nix's fielder's choice grounder, with Nix beating out the double play relay. Escobar followed with a double to right, with outfielders Alex Rios and Carlos Quentin colliding on the play, allowing Nix to score standing up.
''That happens,'' White Sox manager Ozzie Guillen said of the outfield collision. ''There's nothing you can do about that play. They're both attacking the ball at the same time.''
The White Sox left 10 men on base and finished 1 for 8 with runners in scoring position, while Toronto stranded nine and went 2 for 11 with men in scoring position.
''Kind of a weird game,'' Guillen said. ''The same for both teams, the offense was very bad with people on base.''
Buehrle (4-4) had won two straight starts and three of four overall, but lost for the first time since April 27 at New York. He allowed three runs and nine hits in seven innings. One of his two walks was intentional, and he struck out three.
The Blue Jays jumped on Buehrle with a run in the first. Escobar hit a leadoff single, moved to second on a one-out hit by Jose Bautista and scored on Juan Rivera's double to left.
Chicago tied it in the third when Juan Pierre tripled, extending his hitting streak to 12 games, then scored on a sacrifice fly by Alexei Ramirez.
Toronto's Aaron Hill singled to lead off the fourth and scored on a triple by Rajai Davis, but Davis was later caught in a rundown between third and home.
The White Sox tied it again in the fifth when right-hander Kyle Drabek issued a bases-loaded walk to Carlos Quentin. Chicago left the bases loaded when Paul Konerko followed by grounding into a fielder's choice.
Toronto added an insurance run in the eighth against right-hander Tony Pena, with Molina's single to right scoring J.P. Arencibia.
White Sox infielder Gordon Beckham left in the third inning after he was hit in the face by Rios' throw from the outfield. The ball bounced over Beckham's glove and hit him below the left eye. Beckham's eye was swollen but he did not suffer any vision damage. White Sox trainer Herm Schneider accompanied Beckham to a local hospital for X-rays.
''It looked like he fought (Manny) Pacquiao,'' Guillen said. ''He was lucky. I don't want to say it hit him in the right spot, but it could have been worse.''
Dropped from fifth to seventh in the order, struggling White Sox slugger Adam Dunn walked in all four plate appearances. Dunn went 0 for 4 with four strikeouts on Thursday.
''It seemed like he was more patient at the plate, not trying to rush,'' Guillen said. ''Hopefully this will be a good start.''
With Quentin scheduled to get the day off Saturday, Guillen said he'd bump Dunn up to third in the order.
According to Elias, Dunn is the first player since Dick Allen in 1968 to go 0 for 4 with four strikeouts in one game, then walk in all four plate appearances the next day.
Drabek, who has won just one of his past six starts, didn't figure in the decision. The rookie allowed two runs and three hits in 6 2-3 innings. He walked five and struck out four. His 121 pitches were a career high.
NOTES: The Blue Jays placed INF John McDonald (strained right hamstring) on the 15-day DL after the game and recalled INF Mike McCoy from Triple-A Las Vegas. ... Toronto was without INF Edwin Encarnacion (left foot). Encarnacion fouled a pitch off his big toe in New York earlier this week, then did the same thing during batting practice Thursday. ... Blue Jays 1B Adam Lind (back) is set to play in an extended spring training game on Monday. Lind has not played since May 8.
---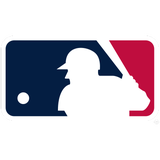 Get more from Major League Baseball
Follow your favorites to get information about games, news and more
---