Major League Baseball
Major League Baseball
Blame Marlins' skid on poor clutch hitting
Published
Jun. 14, 2012 6:04 p.m. ET

Ozzie Guillen gives himself a C-plus at best for the job he has done with the Miami Marlins, and his lineup deserves an even lower grade. When it comes to clutch hitting, the Marlins flunk too many tests.
They batted .127 (8 for 63) with runners in scoring position during a dismal homestand, which is the primary reason the Marlins went 1-8. They began last week in a virtual tie for the NL East lead, and they now begin a two-city trip seven games behind division leader Washington.
''We'd better start hitting better if we want to win some games,'' Guillen said.
The Marlins rank near the bottom of the majors in runs, batting average, slugging percentage and on-base percentage. When they get a runner to second or third, they're even worse.
Miami is batting .218 with runners in scoring position, third-worst in the majors. Logan Morrison (.149), John Buck (.171), Omar Infante (.178) and Hanley Ramirez (.203) have all been awful in those situations.
''Hopefully we turn it around quickly,'' said leadoff hitter Jose Reyes, who was stranded at third following a leadoff triple in a 2-1 loss to Boston on Tuesday. ''One big hit is what we're looking for.''
One big hit is all the Marlins managed during a long stretch last week when they went 1 for 33 with a runner at second or third.
''Very poor hitting with men on base,'' Guillen said. ''It has been happening almost all year. What's the reason? I don't know. It's kind of funny, because we get people in scoring position and then we shut down. I don't think we panic, but we need to do better.''
Transformed by an offseason spending spree and the move into their new ballpark, the Marlins expected to contend for a playoff berth. In spring training, new manager Guillen touted his team as well-balanced and ready to win.
But with 99 games to go, they're barely above .500 (32-31), which is why Guillen gives himself a grade of mediocre or worse.
''C-plus or D,'' he said, ''because I should be in first place with this ballclub. I've got good players. I might not be getting the best out of them. Not yet. Not consistently. Right now there are a few players not responding the way they should, but I'm the one that put them in the lineup, and I will take the blame.
''We have good enough talent to be consistent and compete. It's a little bit of a surprise, because I think we're better than this.''
In December, the Marlins signed All-Stars Reyes, Mark Buehrle and Heath Bell to contracts worth a combined $191 million, but the shopping binge may not have targeted enough offensive help. Buehrle and Bell are pitchers, and Reyes isn't an RBI man.
The Marlins came up short in courtships with Albert Pujols and Yoenis Cespedes, leaving them with a group of holdover run-producers who haven't produced. Reyes has more RBIs (14) than Gaby Sanchez or John Buck (13 each), an indication things aren't right with the lineup.
Roster shake-ups haven't helped. Sanchez was exiled to Triple-A for three weeks and has gone 2 for 15 since his return. Former NL Rookie of the Year Chris Coghlan, hitting .140 in 93 at-bats, was demoted after the homestand.
The biggest bright spot has been young slugger Giancarlo Stanton, the NL Player of the Month for May, when he hit 12 home runs. But teams increasingly pitch around him, and this month he's batting .222 with one homer.
The Marlins hit .196 overall during their homestand and were outscored 56-17. Frustration peaked in the ninth inning Wednesday, when Guillen had two testy exchanges with closer Bell, who lobbied in vain to remain in the game with the Marlins trailing by eight runs.
Both said they later patched up their differences.
''The way the team is playing, these little things are blown out of proportion,'' Bell said.
The way the team is playing has been wildly inconsistent. The Marlins went 8-14 in April, then 21-8 in May for the best month in franchise history. This month they're 3-9.
''We hope it's not April off, May on, June off,'' team president David Samson said.
A year ago the Marlins went 5-23 in June, then staggered to a last-place finish. Expectations are higher now.
''This is a bummer,'' Bell said. ''We know we're a better team than this. For whatever reason it didn't show up this homestand. We need to come together and start fighting again. We're getting punished. We're getting knocked down. We just need to get up and start punching again.''
Especially helpful would be more punch at the plate.
---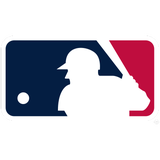 Get more from Major League Baseball
Follow your favorites to get information about games, news and more
---