Major League Baseball
Major League Baseball
Biggio got most votes in year where no one got in
Published
Jan. 10, 2013 9:21 p.m. ET

Craig Biggio thinks he might have been bypassed for the Hall of Fame because he was on the ballot for the first time with several big stars linked to performance-enhancing drugs.
Biggio received the highest vote total in a year that produced no electees to Cooperstown on Wednesday. Biggio, 20th on the career list with 3,060 hits, appeared on 68.2 percent of the 569 ballots - 39 votes shy.
Steroids Era stars Barry Bonds, Roger Clemens and Sammy Sosa were also on the ballot for the first time and all fell far short of the required 75 percent. Biggio thinks it's unfortunate if he was lumped in with others associated with performance-enhancing drugs
''I think it's kind of unfair, but it's the reality of the era that we played in,'' he said. ''Obviously some guys are guilty and others aren't, and it's painful for the ones that weren't.''
He wasn't completely sure whether feelings about the others played a role in his coming up short.
''I can't get in the minds of the writers, but it's a possibility that that could have definitely been part of the deal,'' he said.
Later, he seemed to tire of the incessant questions about whether being on the ballot with players linked to steroids kept him out of the Hall of Fame this year.
''All I know is that I went out there and played the game and I loved the game and I went out there to win, and we have a lot of flags on that wall out there that represent that, and that's really the most important thing to me,'' he said.
He thinks he probably also was hurt by the preference of some writers not to vote for first-time eligibles. Biggio, who played his entire 20-year career with the Astros, was disappointed but says the exclusivity of the Hall makes getting in mean that much more.
''When you look at the Hall of Fames, that's what makes baseball pretty special, pretty unbelievable. We're not letting six guys in every year,'' Biggio said. ''You had a list of a lot of guys that were very qualified and nobody was let in. It just says a lot about how special that building really is.''
Biggio retired after the 2007 season as Houston's leader in games, at-bats, hits, runs, doubles, extra-base hits and total bases. He is second in franchise history in RBIs and stolen bases and has the third-most home runs.
Voting is done by writers who have been members of the BBWAA for 10 straight years at any point. Biggio doesn't have a vote, but said he would have voted for both Bonds and Clemens if he did.
''Barry Bonds was the greatest hitter that I've ever played against ... and Roger was one of the greatest pitchers of all time,'' he said. ''I would have yes, I think those guys are Hall of Fame players. Barry and Roger, their numbers speak for themselves and what they did on a baseball field speaks for itself.''
Fellow Astro Jeff Bagwell also was among the top vote-getters with 59.6 percent. He debuted in 2011 with 41.7 percent and jumped to 56 percent a year ago.
Biggio said it would be special to get inducted alongside his longtime teammate and friend.
''We got a 68, and I'm going to go back and study a little harder and hopefully get a 75 next year,'' Biggio said with a chuckle.
---
---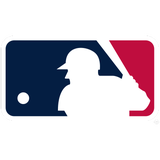 Get more from Major League Baseball
Follow your favorites to get information about games, news and more
---