Big Papi revisits the retirement question after winning the day
May 14, 2016

Many would-be retirees most likely would be coasting through their final year, planning beach vacations and/or that fixer-up before calling it a career. 
Not David Ortiz. 
The retiring Boston Red Sox slugger showed he is not going gently into that good night with a booming game Saturday, where he hit a solo homer, a game-tying triple in the ninth, and then finished it off with a walk-off double in extra innings to secure the Boston Red Sox's 6-5 victory over the Houston Astros. 
And then his teammates showered him in some sort of white powder ...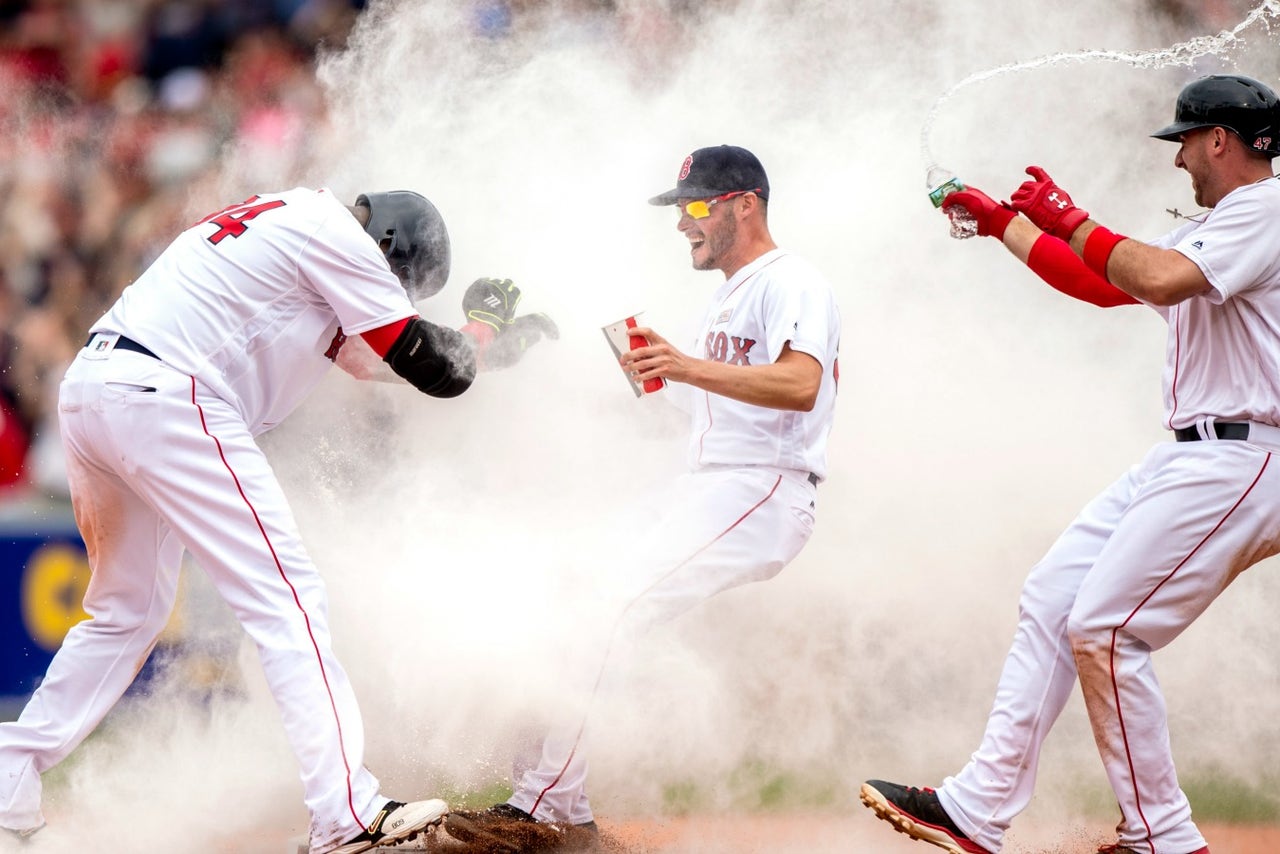 ... and a Gatorade bath in celebration.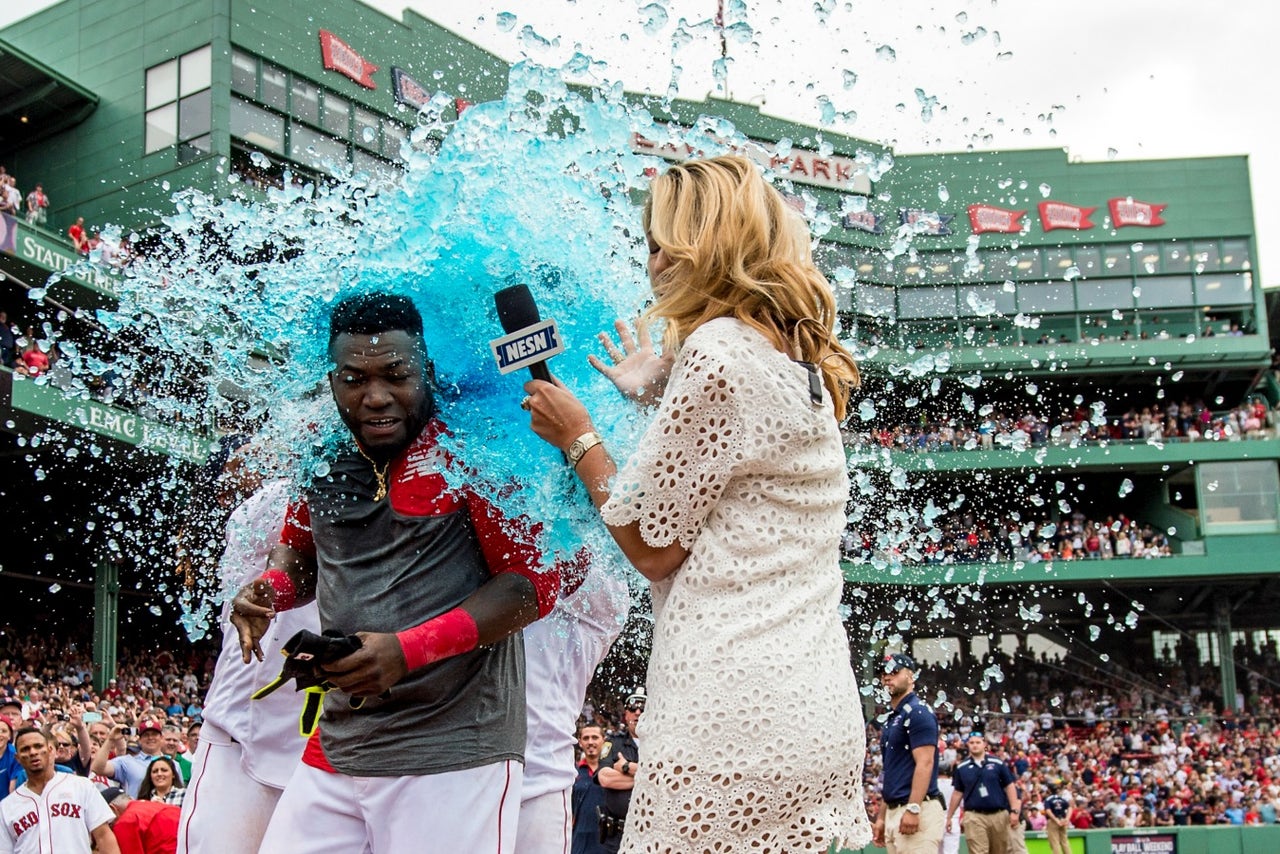 Careful: You may get wet. 
With his double, Ortiz joined Hank Aaron and Barry Bonds as only the third MLB player with at least 500 home runs and 600 doubles.
So he deserved to take a small memento from the day: 
With the Big Papi mojo reaching peak levels, FOX Sports' Ken Rosenthal had to ask the 40-year-old if he was still looking to retire at the end of the season. 
"Right now, yes." 
If it does all end, it's a resounding exclamation point to an already bold-faced career. 
---
---