Major League Baseball
Major League Baseball
Beckett mum about deal for 2011
Published
Feb. 21, 2010 12:00 a.m. ET

One of the three aces of the Boston Red Sox isn't sure they have any.

Josh Beckett doesn't worry what label you give him, Jon Lester or John Lackey. What matters is the impressive rotation those pitchers lead.

``I don't even know what ace is? I mean, is that an acronym for something?'' Beckett said Sunday. ``I've always kind of tried to figure that out.''

Opponents should have a tough time solving the puzzle of how to beat three pitchers who each could be the No. 1 starter for many teams. Beckett is 49-23 with a 3.71 ERA the past three seasons, Lester is 31-14 with a 3.31 ERA in his two full seasons, and Lackey, the oldest of the three at just 31, is 69-38 with a 3.49 ERA the past five seasons.

All are extremely competitive, but Beckett, manager Terry Francona said, is ``the leader'' of the pitching staff.

``That's a huge honor, especially in an organization so rich as this one and with as much talent as we have,'' Beckett said. ``There is a lot of responsibility that comes with that. And I don't think that it's what you say. I think it's what you do.

``I don't think that I corner people and tell them this is what you have to do. I think I just go about my work and Tito (Francona) sees that and he just kind of expects people to fall in line.''

How much longer Beckett will do that in Boston is uncertain.

He's in the final year of a contract that pays him $42 million over four years before performance bonuses are added. Lackey signed an $82.5 million, five-year deal in December as a free agent from the Los Angeles Angels. At the time of the signing, general manager Theo Epstein told Beckett to ignore speculation that he was on his way out of Boston.

``I don't think that he would have contacted me if he didn't have some good intentions there,'' Beckett said.

But the right-hander won't talk about his contract situation beyond saying he has talked to the club.

``We talked about talking,'' he said. ``That stuff is going to work itself out. I'm really not too concerned with it and I don't really have anything to say about contract stuff today or probably any time during spring training.

``I definitely don't want to let that be the focus on what I'm trying to do.''

Francona doesn't think Beckett will be affected by his possible free agency.

``I think Theo's done a really good job of communicating with Beckett,'' he said. ``I heard some of it with Beckett and I was impressed and the same thing ... with what Beckett said. I think there's a good understanding. It's very open and I think that'll serve everybody well.''

For now, Beckett has a simple goal: be healthy when the season starts.

The MVP of the 2003 World Series with the Florida Marlins was on the disabled list twice in 2008 with elbow and back problems after leading the majors with 20 wins in 2007 and the Red Sox with 16 wins in 2006. Last season he was named to his second All-Star team and finished with a 17-6 record and 3.86 ERA.

``He's just a really hard worker. He's actually not that vocal. He's very approachable,'' Francona said. ``Through good and bad he tells it like it is, or how he feels ... and moves on and tries to do better the next day.''

In Game 2 of last year's AL division series, Beckett allowed three runs in the seventh inning of a pitchers' duel and the Angels won 4-1. They completed their three-game sweep two days later.

``Every professional pitcher goes through the ups and downs,'' Beckett said. ``It's just (a matter of) how you come out of those and do you learn from them or do you just keep making the same mistakes.''

That happens to all pitchers, even aces.

``I'm not too concerned with the labels,'' he said.

Notes: RHP Daisuke Matsuzaka is scheduled to throw from 60 feet Monday after dealing with a back issue. ``He's in real good shape,'' Francona said. Matsuzaka was overweight in spring training last year. ... Monday is the official reporting date for position players with the first full-squad workout set for Wednesday.

---
---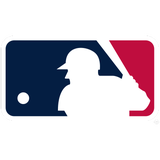 Get more from Major League Baseball
Follow your favorites to get information about games, news and more
---