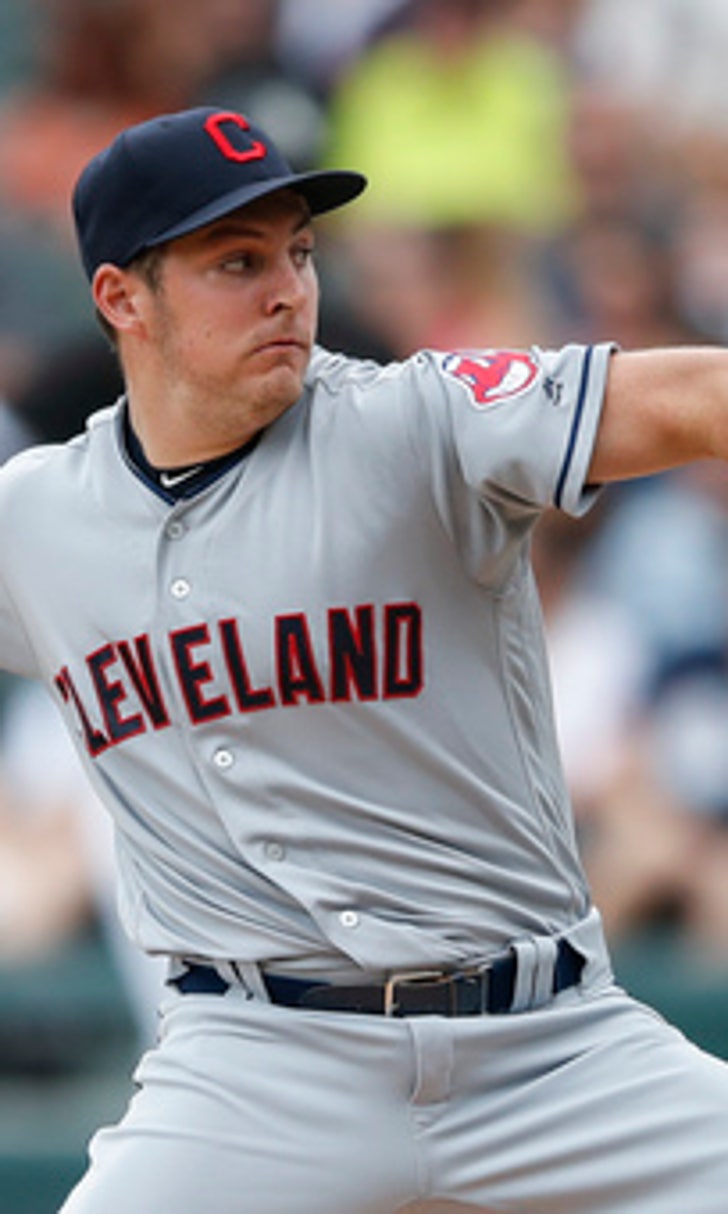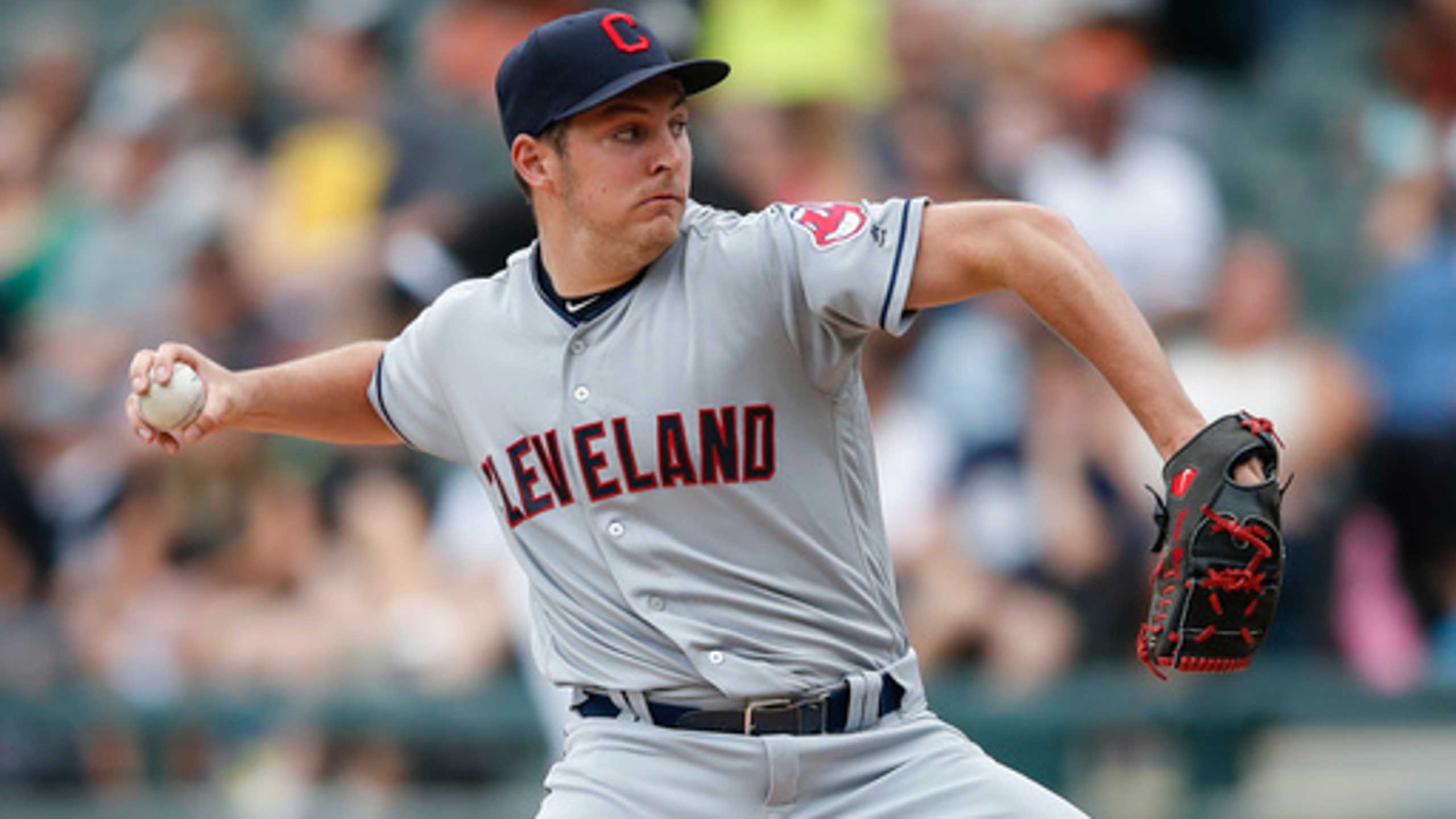 Bauer sharp again as Indians win 12th straight (Sep 04, 2017)
BY AP • September 7, 2017
CHICAGO (AP) It's been nearly two weeks since the Cleveland Indians lost a game.
Trevor Bauer's winning streak dates all the way to July.
Bauer won his eighth decision in a row, and the Indians beat the Chicago White Sox 5-3 on Monday for their 12th straight victory.
Bauer (15-8) gave up two runs on three hits with nine strikeouts and one walk over 6 1/3 innings. A day after tying the major league record with five extra-base hits, including two homers, Jose Ramirez homered again for the Indians, his 23rd of the year .
Carlos Santana added his 22nd home run for the AL Central-leading Indians, who are two shy of the team-record 14 consecutive wins set last season.
''It's been great,'' Bauer said. ''Everyone is playing so well. Staff as a whole, the bullpen, everyone has been hitting. Everyone is having fun. Winning is fun. It is contagious.''
James Shields (2-6) kept the White Sox in the game before taking a line drive by Francisco Mejia off the knee in the top of the seventh. Shields limped off the field and is considered day-to-day.
The veteran right-hander allowed four runs and six hits in 6 1/3 innings, extending his streak to 11 starts without a win.
The 21-year-old Mejia, a top catching prospect, had a run-scoring single in the fourth for his first hit and RBI in his first career start for the Indians.
''He squared up three balls today,'' Indians manager Terry Francona said. ''He's just a good hitter.''
The White Sox also received a shot in the arm from newcomer Rymer Liriano, who drove in all three runs with a two-run homer in the fifth - his first hit with Chicago - and a run-scoring double in the seventh.
The 26-year-old outfielder's only other career home run came with the San Diego Padres in 2014. He hadn't appeared in the major leagues since then until being called up on Saturday.
''We're happy for him,'' White Sox manager Rick Renteria said. ''He has battled through a lot in his career. He had an injury a few years ago that could have put him out of the game. But he has battled through it, and it was nice to have him contribute like he did today.''
Relievers Joe Smith, Tyler Olson and Bryan Shaw set up Cody Allen, who survived two walks to pitch a scoreless ninth for his 24th save in 28 chances.
TROUBLE WITH THE CURVE
Bauer and White Sox OF Avisail Garcia exchanged words throughout a fourth-inning at-bat that ended with Garcia striking out.
''He likes to run his mouth,'' Bauer said. ''Starts sitting there talking like, `They don't throw me fastballs. All they do is throw me breaking balls.' He's said it before. I'm not sure he knows that the rules of this game say you can throw whatever pitch you want.
''I threw him a first-pitch slider. He fouled it off, stared right at me. Said something and he's nodding like `I'm right on you.' So I told him if you're that confident step back in the box. And then he fouled off another one he should have hit, that was right down the middle and he missed it. And he looked at me and started nodding again.
''So I threw him a curveball and he swung and missed so I decided to remind him of the rules of the game, three strikes you're out and you can go sit back in the dugout. To his credit, he took it like a champ, he put his head down, he shut his mouth and walked back to the dugout. Good for him.''
Renteria called the exchange ''harmless.''
''It's a nice competitive gesture between two guys that are competing against each other,'' Renteria said. ''They're both trying to do their best. It's a little give and take for both of them and I'm sure they respect each other. In a competitive battle, sometimes you chirp.''
TURNABOUT
A day after Ramirez hit two home runs that bounced off the gloves of Detroit Tigers outfielders, White Sox CF Adam Engel robbed Austin Jackson of a home run with a leaping catch over the center-field wall.
TRAINER'S ROOM
Indians: OF Bradley Zimmer is going through the concussion protocol after banging his head attempting to make a diving catch during Saturday's win at Detroit. Manager Terry Francona said the club's medical staff is not certain Zimmer suffered a concussion but wants to be cautious. He could be cleared to play Tuesday. ... OF Jay Bruce (sore neck) was out of the lineup for a third straight game.
White Sox: IF Yoan Moncada (shin contusion) and OF/IF Nicky Delmonico are both ''pretty close'' to returning from the 10-day disabled list, Renteria said. Both rookies went through full workouts with the team before the game.
UP NEXT
RHP Danny Salazar (5-6, 4.30 ERA) will face White Sox LHP David Holmberg (2-3, 3.55 ERA) in the second game of the four-game series. Holmberg will make his first start since June 26. He's 1-2 with a 3.86 ERA as a starter. Salazar was tagged for six runs on 12 hits in 4 2/3 innings in his last start on Aug. 20 against Kansas City.
---
More AP baseball: https://apnews.com/tag/MLBbaseball
---
---