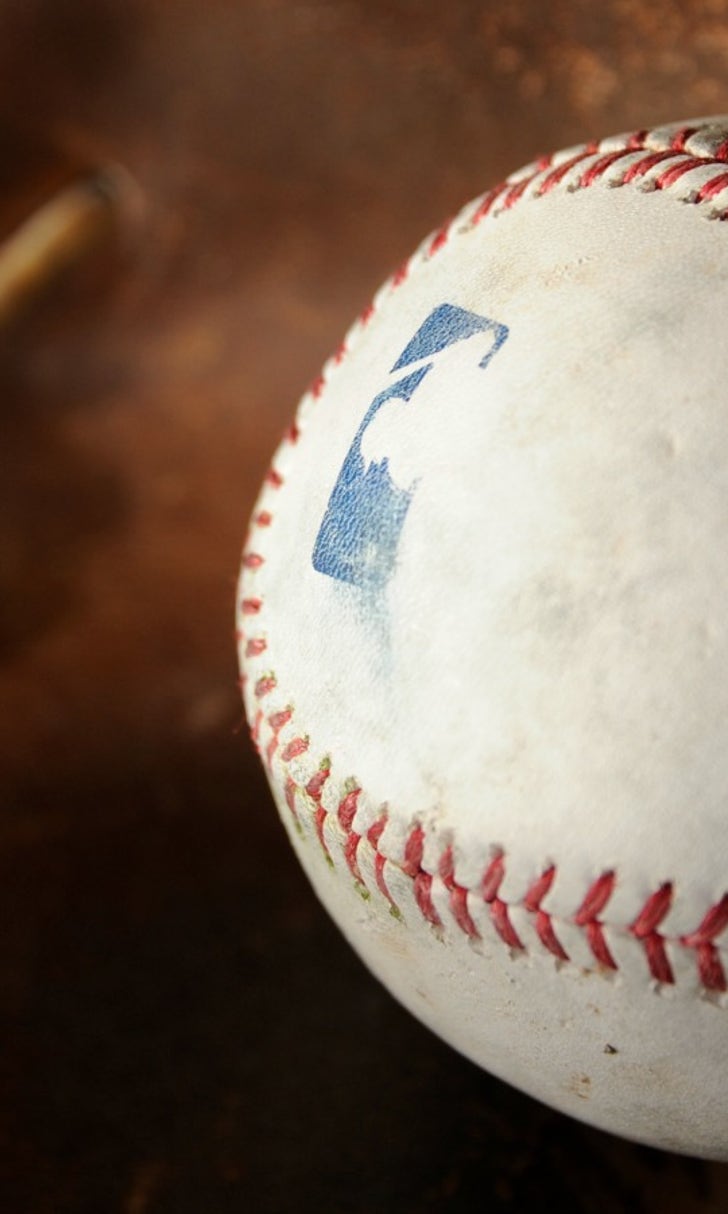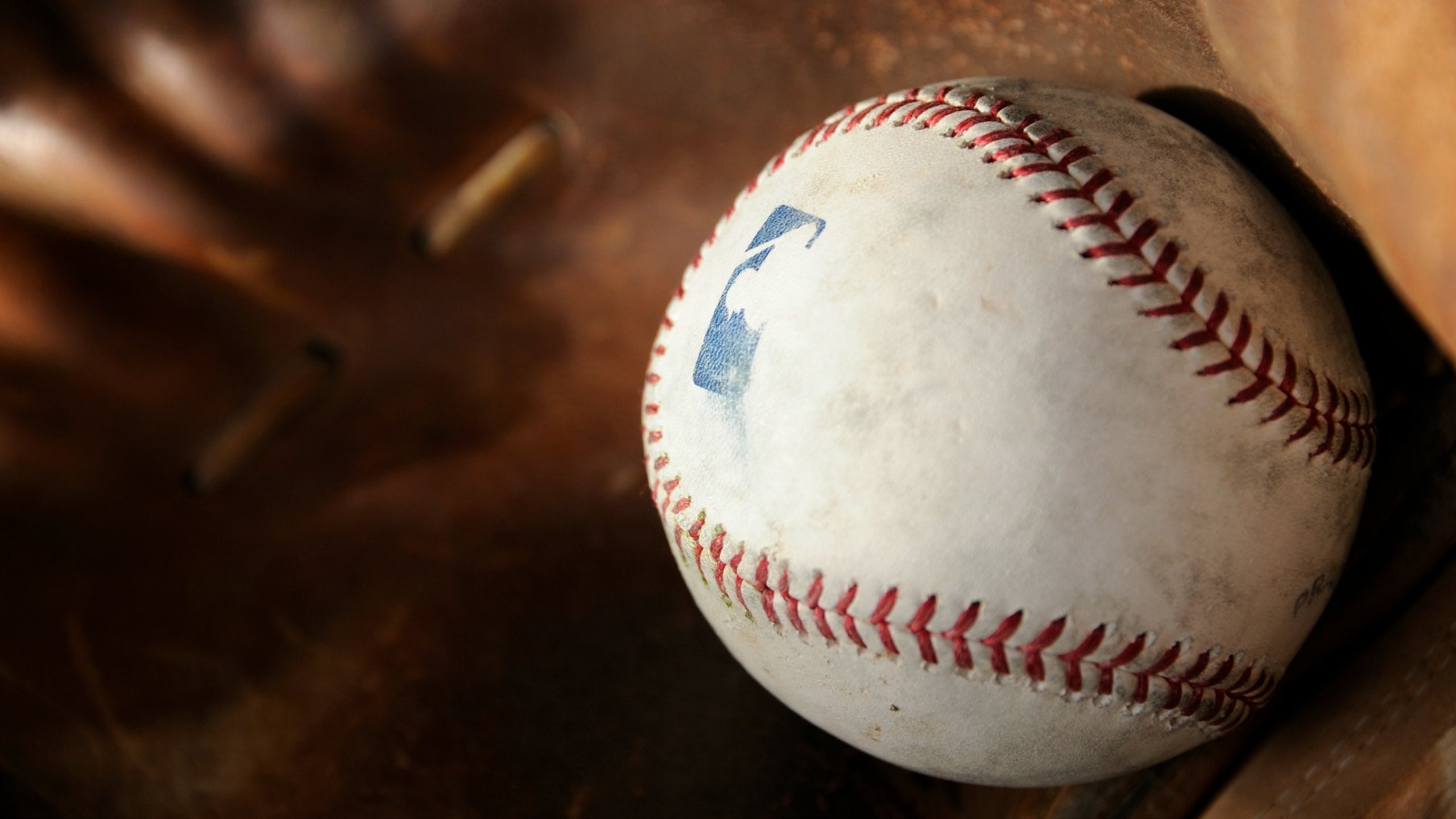 Baseball's hiring practices remain work in progress
BY Ken Rosenthal • September 29, 2016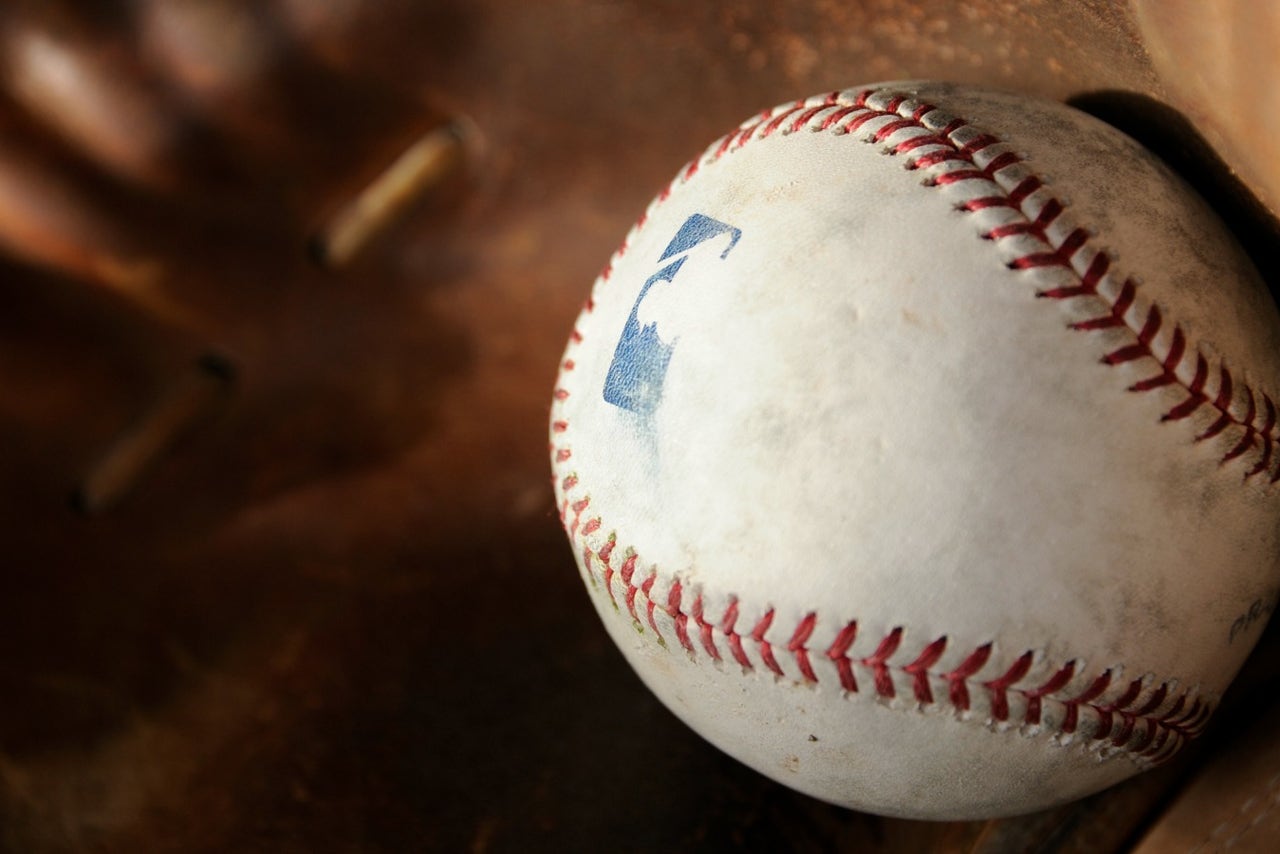 No one should be upset that Derek Falvey is only 33. Theo Epstein and Jon Daniels became general managers at 28, and even if the Twins give Falvey the fancier title of president of baseball operations, he essentially will act as a GM.
Yet, some in the industry are bothered by the Twins' pending hiring of Falvey, which — while not yet official — is the worst-kept secret in baseball.
Falvey fits a pattern of several recent hires for top decision-making positions – he is young, a graduate of an elite private institution, well-versed in analytics, relatively inexperienced, white.
The issue of hiring practices in baseball is complex — too complex for simple labels and easy conclusions. Owners obviously should hire whomever they determine to be the best candidates. Baseball is working harder than in the past to develop a pipeline of minority candidates, people in the game say.
But, as I wrote last October, teams need to seek not just racial, ethnic and gender diversity for their top positions, but intellectual diversity, too.
Washington Nationals general manager Mike Rizzo, who comes from a traditional scouting background, says that while hiring practices are cyclical, the current trend is clear.
"Hopefully ownership recognizes that good, qualified, educated baseball people who have experience and grew in the game are qualified candidates to lead organizations," Rizzo said.
"People get to GM jobs and president's jobs in different ways. But I do see that guys who grew up in the game, started at the lower levels, worked their ways through the front office ... there are less and less of those type people. Maybe more troublesome for me, I don't even hear guys getting interviews for these jobs.
"(The Nationals') Dan Jennings, he could be a general manager somewhere. Guys like (the Blue Jays') Tony LaCava, (Red Sox's) Allard Baird, newer guys like (the Athletics') Billy Owens (an African-American), how is he not even interviewed or on the track to being a general manager? I don't even hear their names anymore.
"There are a lot of good, qualified candidates who are just being overlooked or thrown to the wayside."
Rizzo is hardly alone in that belief.
Others note that Falvey is one of several recent hires — along with Brewers GM David Stearns, Blue Jays president Mark Shapiro and Jays GM Ross Atkins — with roots in the Indians' organization. Yet, teams continue to shun GM and managerial candidates from the Royals and Giants, clubs that have achieved great success in recent years with less of an emphasis on analytics than the Indians and other clubs.
Front-office openings hardly are in short supply — the Twins will be the 15th club since Aug. 2014 to install a new lead baseball executive, and they also plan to hire a second key exec under Falvey.
Not every hire is from the same mold - the Diamondbacks' Tony La Russa, 71; Braves' John Hart, 68; Phillies' Andy MacPhail, 63; and Red Sox's Dave Dombrowski, 60, are part of the recent group, and none is young or at the forefront of the analytics movement. Padres GM A.J. Preller is young (39) and a graduate of an Ivy League school (Cornell), but comes from a scouting background.
In all, five of the most recent 14 top hires attended Ivy League schools, and six were 40 or under when they assumed their positions. Three recently appointed No. 2s also fall into both of those groupings
Only one of the 14, Tigers general manager Al Avila, is a minority (Diamondbacks GM Dave Stewart and Dodgers GM Farhan Zaidi, two other minorities hired during this period, work under La Russa and Andrew Friedman, respectively).
Falvey graduated from Trinity College, a private, liberal-arts school in Hartford, Ct., where he was a pitcher. Like many executives, he defies simple categorization; those who know him say that he brings a wide-ranging skill set, including a unique ability to connect with others.
In Cleveland, Falvey worked closely with manager Terry Francona and his coaching staff, playing an instrumental role in developing the team's pitching program. He also was part of the Indians' rigorous decision-making process — the type of process that owners find appealing when hiring executives to make $100 million decisions.
"If you're asking about what Derek does, it probably would be better to say, what doesn't he do?" Francona recently told reporters. "He does everything."
The frustration among some with Falvey's hiring, however, includes a new twist -- a perception that Korn Ferry, a leadership search firm employed by the Twins and other clubs, is fueling the trend toward younger executives.
The Brewers used Korn Ferry when they hired Stearns, a graduate of Harvard, at age 30. Few can argue with the move; Stearns appears to be a rising star.
The Blue Jays also used the firm to provide outside perspective on Atkins, who had previously worked for Shapiro with the Indians. Atkins, though, does not fit the popular mold — he attended Wake Forest, pitched in the minors and spent nearly a decade as the Indians' farm director before becoming a GM at 42.
Jed Hughes, a vice chair for Korn Ferry and the leader of the firm's global sports practice, said that each search begins with a collaborative effort between the firm and ownership representatives to define what the team wants.
"You have to get agreement on that, and then you measure the people against what they're looking for," Hughes said.
Korn Ferry, which also works with the NFL, NBA and NCAA, has yet to place a minority in a key position during its limited time in baseball, but has a strong track record of doing so in other sports (the Twins complied with baseball's minority-hiring guidelines by interviewing Cubs vice-president Jason McLeod, a Pacific Islander).
The firm's minority placements include:
*Hue Jackson, head coach of the NFL's Cleveland Browns; and Andrew Berry, the team's vice-president of player personnel.
*Masai Ujiri, GM of the NBA's Toronto Raptors.
*Shaka Smart, the first African-American men's basketball coach at the University of Texas, and Charlie Strong, the first African-American football coach of the Longhorns.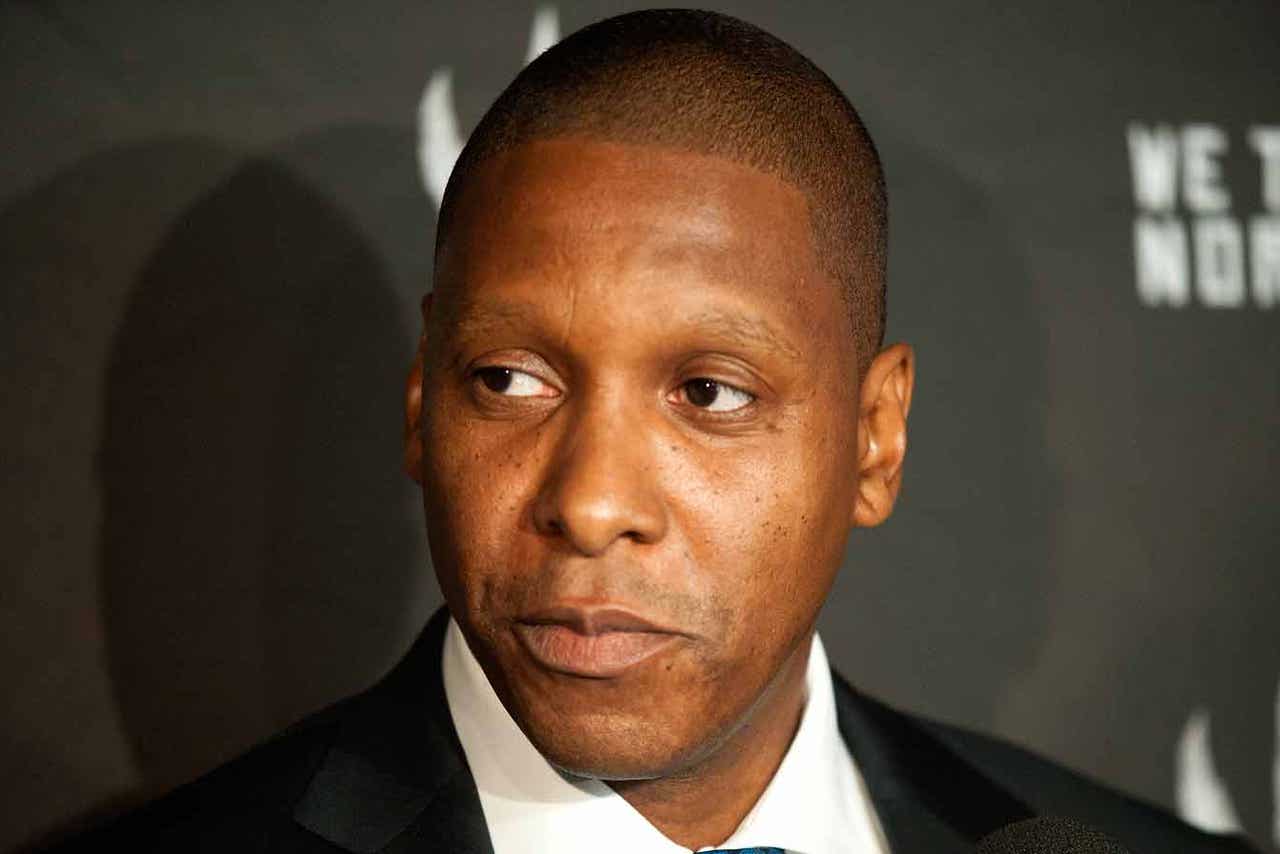 Toronto Raptors general manager Masai Ujiri.
*Ray Anderson, athletic director at Arizona State.
In Aug. 2015, baseball retained Korn Ferry to provide support for candidates preparing to interview for baseball operations positions, with a special emphasis to the preparation of female and minority candidates.
The firm last year helped 50 to 75 job candidates, Hughes said, but yielded that responsibility as it began working more closely with individual clubs, according to baseball officials.
In January, baseball hired Tyrone Brooks, an African-American who had been the Pirates' director of player personnel, as senior director of its diversity pipeline program.
"When they hired Tyrone, it kind of went to him to lead that initiative," Hughes said.
Brooks, like everyone else in the sport, knows that analytics are now an essential part of each team's decision-making process. Part of his challenge, baseball officials said, is to attract minorities with analytics-type backgrounds and help those already in the pipeline develop expertise in that area.
Hiring begins at the grassroots level – attract good people to entry-level jobs, and they eventually will impress top decision-makers and rise to positions of prominence. Minorities also are under-represented in other industries, including journalism.
The issue remains delicate -- the stakes are too high for teams to hire unqualified candidates, whether they are minorities or from the old school. Information is more abundant and sophisticated than in the past; executives who want to advance must adapt or get left behind.
Still, homogeneity is dangerous in any industry, particularly when bright people are excluded. There are a lot of bright people in baseball, from all types of backgrounds.
As Rizzo said, good, qualified candidates should not be thrown to the wayside.
---
---