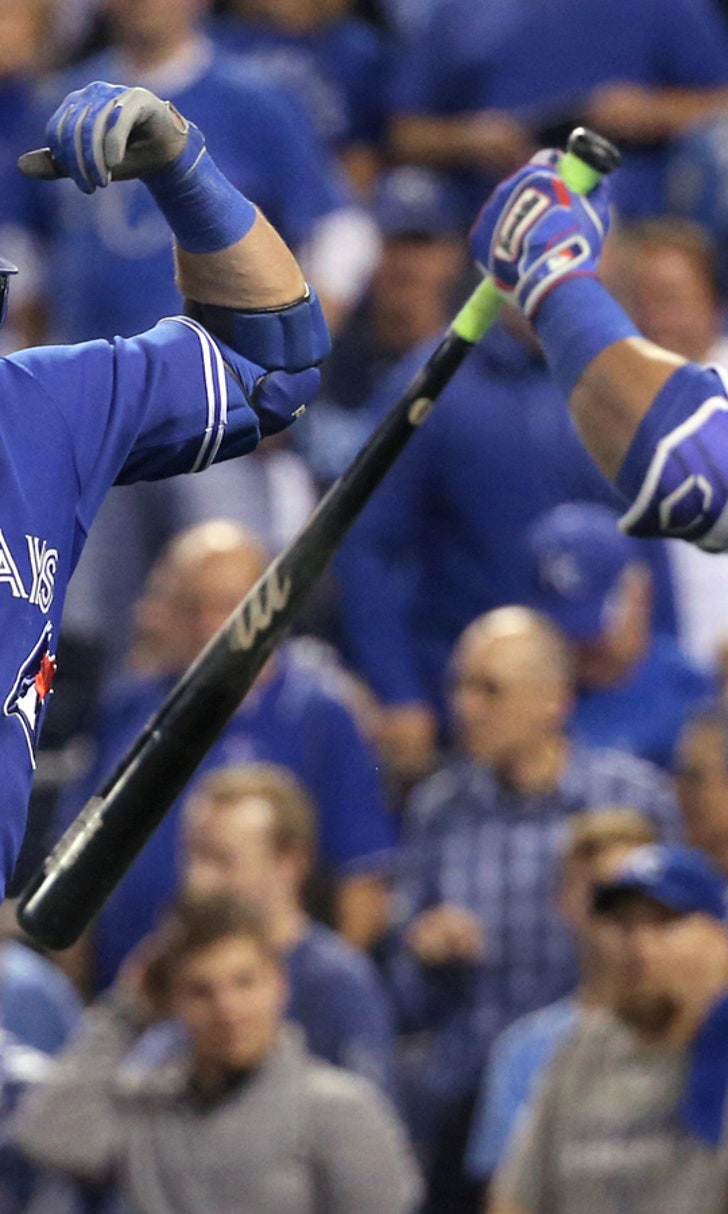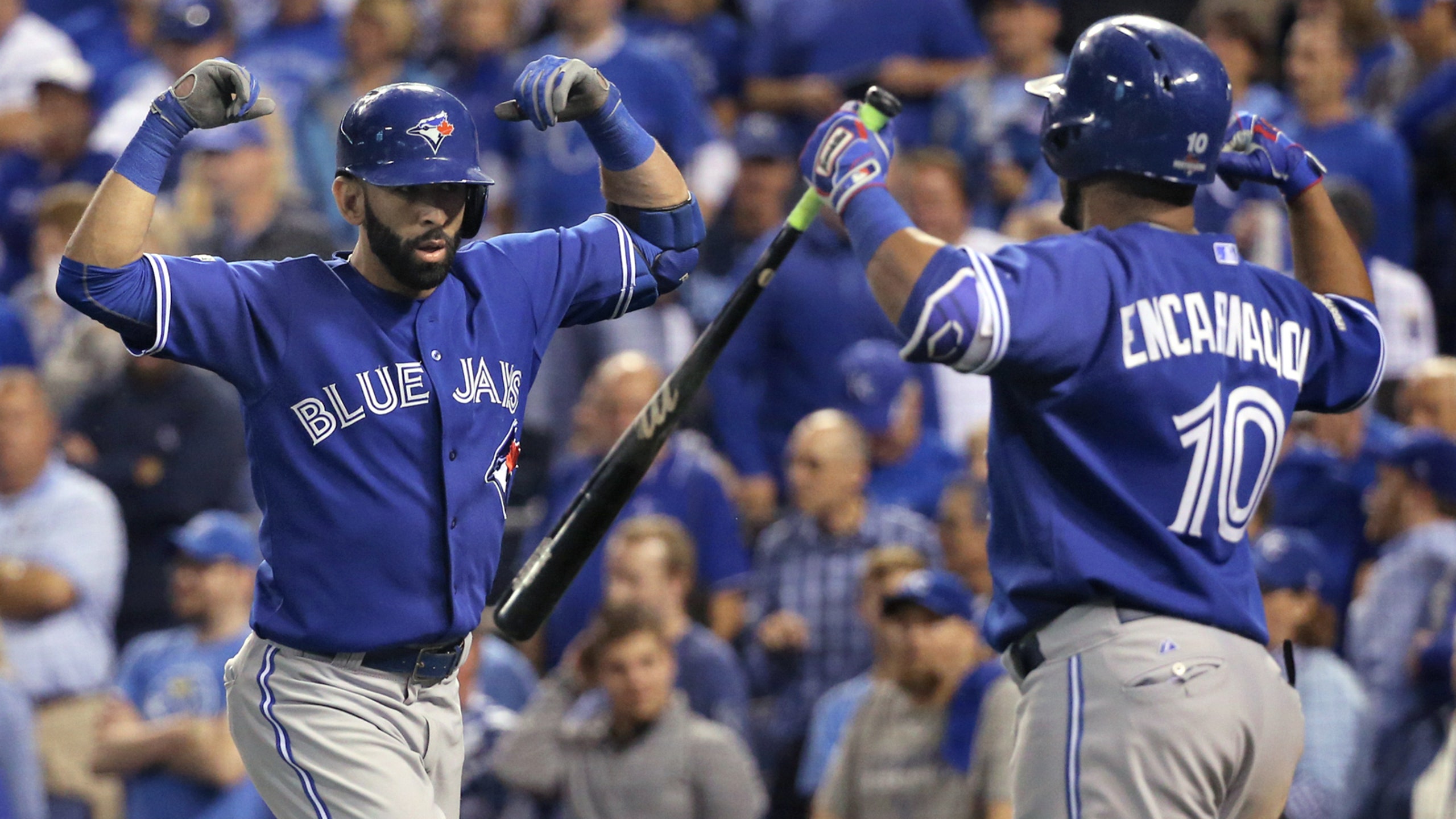 Baseball execs can't lose sight of the human element in making decisions
BY Ken Rosenthal • January 31, 2016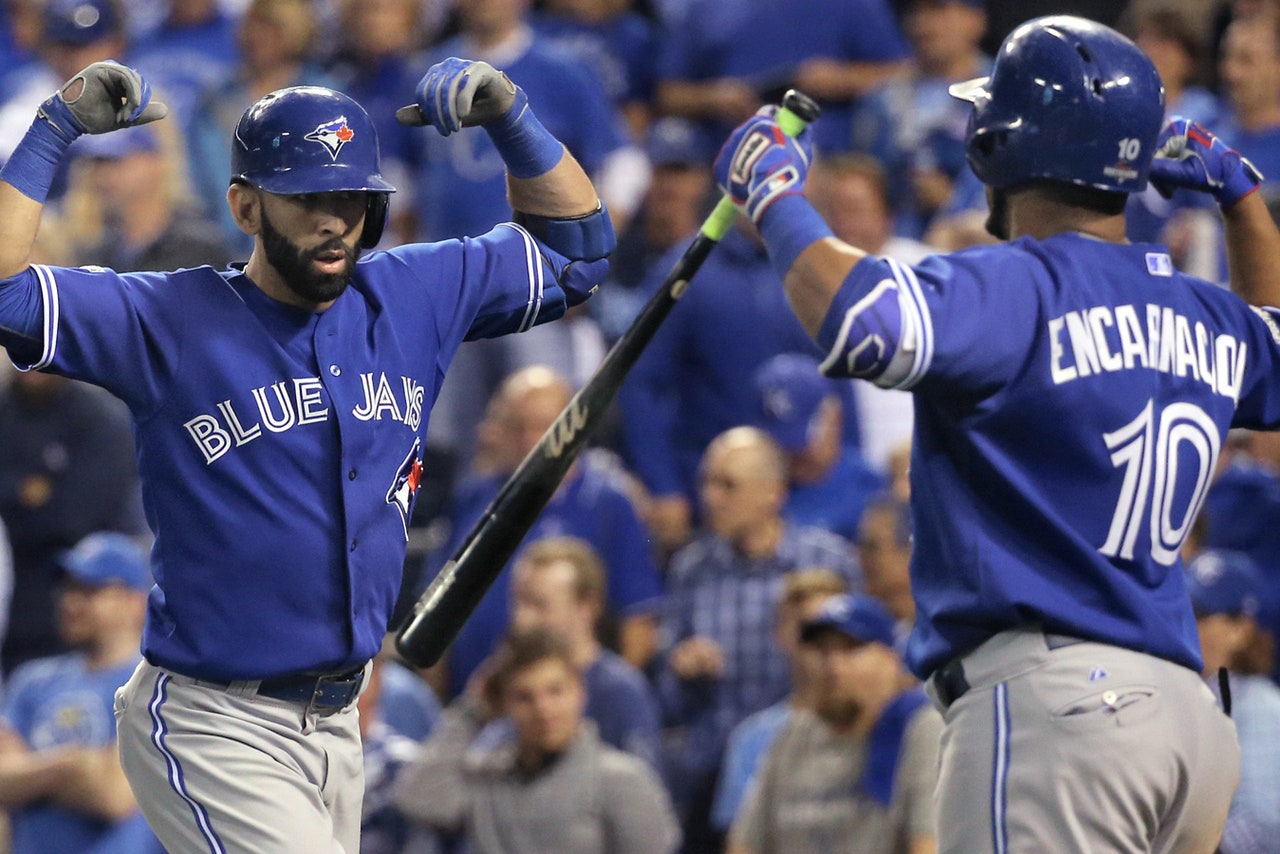 I need to get out more. Baseball executives need to get out more, too.
On Friday night, I was in Toronto for "Pitch Talks," a speaker series about baseball, serving on a panel with Arden Zwelling and Ben Nicholson-Smith of Rogers SportsNet. Midway through the session, a fan asked a seemingly routine question, wondering whether we thought the Blue Jays would extend the contract of right fielder Jose Bautista.
What happened next -- a spontaneous, eloquent impassioned pro-Bautista argument by Zwelling -- electrified the crowd of about 200. I was taken aback by the reaction, jolted by how vividly it illustrated the current disconnect between how many fans and front offices view the game.
Executives talk about maximizing value, operating with efficiency, replacing older, expensive talent with more affordable youngsters. Writers like me speak the same language, trying to explain how teams think. But many fans take a simpler, more romantic view.
Some undoubtedly are drawn to analytics, which enlighten us and force us to challenge longtime assumptions. But others, many others, have little interest in DataBall. They want their team to win, sure. But they are emotional. They grow attached to certain players. They do not necessarily care about value the way front offices do (and by the way, higher salaries do not lead to higher ticket prices; those prices are a function of supply and demand.)
The fan in Toronto made his sentiments quite clear -- he was in favor of extending Bautista, even wanted to know the player's chances of getting into the Hall of Fame. I explained that the Jays were unlikely to keep Bautista, who will be 36 when he becomes eligible for free agency at the end of the season; the team's new president and CEO, Mark Shapiro, operated with extreme and necessary discipline during his tenure with the Indians.
Nicholson-Smith pointed out that it would make little sense for the Jays to extend Bautista unless they raised payroll. Zwelling added that Bautista likely would want a market deal, further increasing the odds against such an agreement. The understanding among everyone on the panel was that in a $9 billion business, teams make tough, calculated decisions to protect their long-term interests.
That wasn't the end of the conversation, however.
Zwelling made an abrupt and somewhat mischievous shift, announcing with a smile, "Part of me just says: Ask Jose Bautista what he wants and give it to him!" The audience hooted, and for several minutes Zwelling built his argument, point by well-reasoned point. As he continued, the crowd grew edgy and animated. Some yelled, "Preach!" Others hollered and clapped. It was the baseball equivalent of a revival meeting. It was a side of the game – the fan's side - that writers and executives do not always take into account. 
Zwelling cited Bautista as one of the best hitters in baseball the past five years and one of the best in Blue Jays history. He talked about the possibility of Bautista aging well, saying that his body has less wear and tear because he did not become a regular until his mid-20s. He mentioned Bautista's impeccable mental and physical preparation, his understanding of the strike zone and finally, his position an ambassador for the game and for Latin American players.
Maybe it was Zwelling's heartfelt delivery. Maybe it was the frustration that some Jays fans harbor toward the team's aloof ownership, Rogers Communications. But by the time Zwelling finished -- explaining that if ever there was a player the Blue Jays should pay, it's Bautista -- the place was rocking as if we were back in Rogers Centre after Bautista's legendary home run and bat flip in Game 5 of the Division Series.
Now I'm not suggesting teams start constructing their rosters according to mob rule (though in the case of the Mets with Yoenis Cespedes, it was not necessarily a bad idea). Nor am I suggesting that teams stop using data to inform their decisions; every team uses analytics, and the game is better for it.
Yes, I get that the same fans who want the Jays to sign Bautista would be the first to criticize the team if he broke down at say, age 38. But I also think back to the decision by Mets manager Terry Collins to stick with Matt Harvey in Game 5 of the World Series, after Harvey had been adamant about staying in the game.
Tom Verducci, in his brilliant story about Collins in this week's Sports Illustrated, detailed all of the numbers that suggested it was the wrong move. He also explained that Harvey did not even pass the eyeball test, quoting Royals hitting coach Dale Sveum as saying that the pitcher showed signs of losing his edge in the eighth inning.
The Royals, of course, rallied against Harvey and the Mets in the ninth to force extra innings, before winning the Series in the 12th inning. Collins accepted the blame immediately, both in his postgame interview with me on FOX and in his larger media session afterward. But in Verducci's article, Tony La Russa says of Collins' decision, "He showed guts and he showed ... humanity."
That's it. That's the word, even as everyone in the game, it seems, is racing to be the smartest guy in the room. That's the word executives need to remember, even in this age of spreadsheets and proprietary databases and going granular to the nth degree.
Roll your eyes if you're sabermetrically inclined. Remind me that fans are paying to watch baseball in record numbers. Tell me that I'm living in 1970, and the game is never going back.
Fair enough, but I'll remember what I heard Friday night in Toronto.
Humanity.
Baseball needs that, too.
---
---