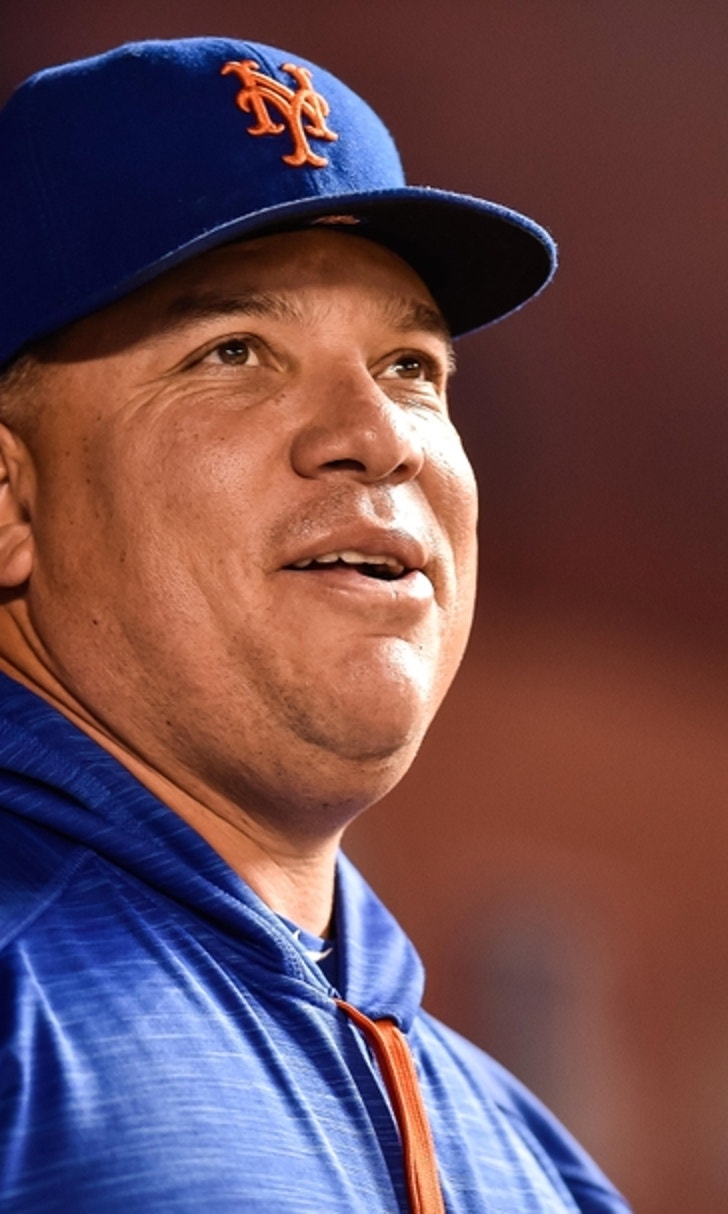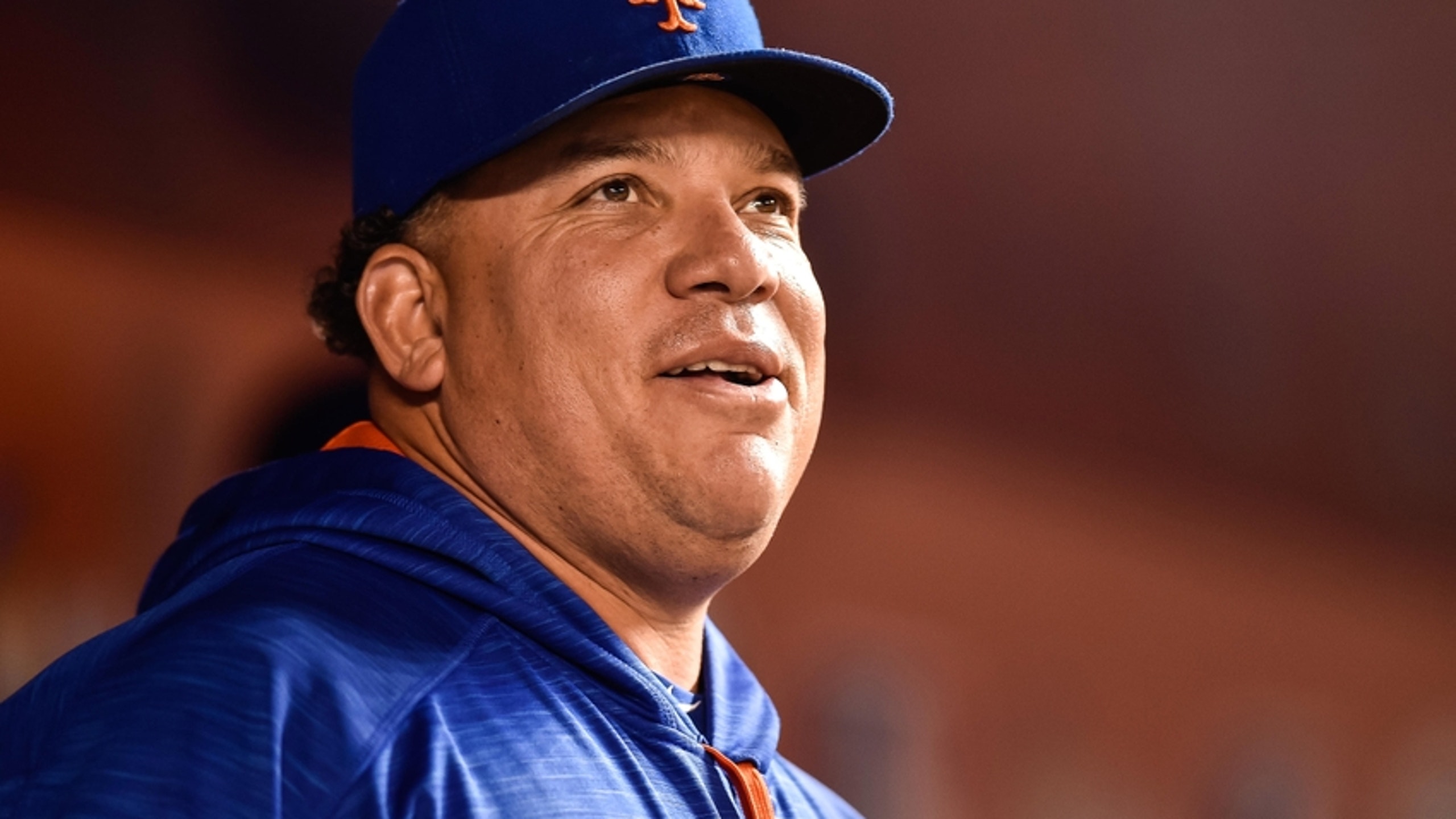 Bartolo Colon: When Will the Oldest Active Ballplayer Stop?
BY Fansided and Keaton Moore/FanSided via Call to the Pen • December 17, 2016
While all careers come to an end eventually, Bartolo Colon is showing no interest in retirement. His goals are set for the rest of his career and he shows no signs of slowing down.
While a number of iconic ballplayers finished their careers in recent seasons, Bartolo Colon is extending his. Instead of any serious consideration, Colon laughed off any potential thoughts of retirement late last season. The Atlanta Braves maintained the 44-year-old's career for at least one more season with a $12.5 million contract. In effect, his goal of passing his countryman Juan Marichal in the Dominican Republic record books is achievable.
Start of a Legend
Drafted by the Cleveland Indians in 1993, Colon played his first six major league seasons with the Tribe. Sixteen starts into 2002, the Indians sent Colon to the Montreal Expos in a six-man trade. Not only did he finish the season 20-8 between Montreal and Cleveland, Colon is the only former Expo still in the major leagues.
His impressive record paired with his 2.93 ERA put Colon sixth in the running for the Cy Young Award. Three seasons later, he went 21-8 with a 3.48 ERA to win the 2005 Cy Young Award as a member of the Los Angeles Angels.
More from Call to the Pen
Despite coming off of his award-winning season, Colon struggled from 2006 through 2011. Splitting his time between four different teams, he never broke into double-digit wins. His slump peaked in 2009 when he went 3-6 before an elbow injury cut his season short. Consequently, the Chicago White Sox released Big Bart and he spent 2010 in recovery.
Although he struggled during his first season back, he showed signs of improvement with the Oakland Athletics in 2012. However, his improvement may have come in part from his usage of performance-enhancing drugs. Along with Melky Cabrera, Colon received a 50-game sentence by testing positive for testosterone late in the season.
"I apologize to the fans, to my teammates and to the Oakland A's," Colon said (per MLB.com). "I accept responsibility for my actions and I will serve my suspension as required by the Joint Drug Program."
No Signs
Since then, Colon has worked a spotless career and shows no signs of slowing down. After his final season with the Athletics in 2013, Colon learned to succeed with his age and loss of velocity. While it is common knowledge that Colon primarily throws fastballs, he fools hitters with precision and changing speeds. His signature pitch is a two-seam fastball that provides the veteran more movement without needed velocity. With his ability to adapt, Colon managed to average roughly 31 starts and 196 innings over the last three seasons.
As a member of the New York Mets, Colon won at least 14 games with a pair of 15-win seasons since 2014. Regardless of his strong performance, the Mets granted Colon free agency after 2016. Two weeks later, the Braves signed the right-hander to their rebuilding roster.
Goals Set
The ugly truth that every ballplayer inevitably faces is that baseball does not stop once they retire. Colon will address this fact one day, but not until he achieves his goal of making history in his native country. Born in Altamira, Puerto Plata, Colon is second behind Marichal for the winningest pitcher born in the Dominican Republic. By finishing last season 15-8 with 233 career wins, Colon is 11 wins away from breaking the Dominican Dandy's record.
"If God lets me continue, I want to win 19 more games," Colon said (per New York Daily News). "If he lets me get 19 more wins, then I would walk away."
When Colon eventually retires, the legacy he leaves behind will be hard to forget. Even his downfalls with his short-term steroid usage dim in the glow of his well-traveled career. The highlights of his nearly 20 seasons in the major leagues support Colon's potential achievable quest for Dominican Republic greatness.
---
---