Bartolo Colon hit his first career home run, and it was glorious
May 7, 2016

To think we would ever see this in our collective lifetimes: a home run from Mets pitcher Bartolo Colon. 
It came as magical things do, from the most unassuming of places: The top of the second inning at the New York Mets-San Diego Padres game. Big Sexy drove an inside fastball from James Shields to deep left field for his first career home run, and the crowd at Petco Park went wild: 
Not only was it Colon's first career dinger, but it was the 42-year-old's first hit of the season in 10 at-bats.
You better believe Big Sexy took his time rounding those bases.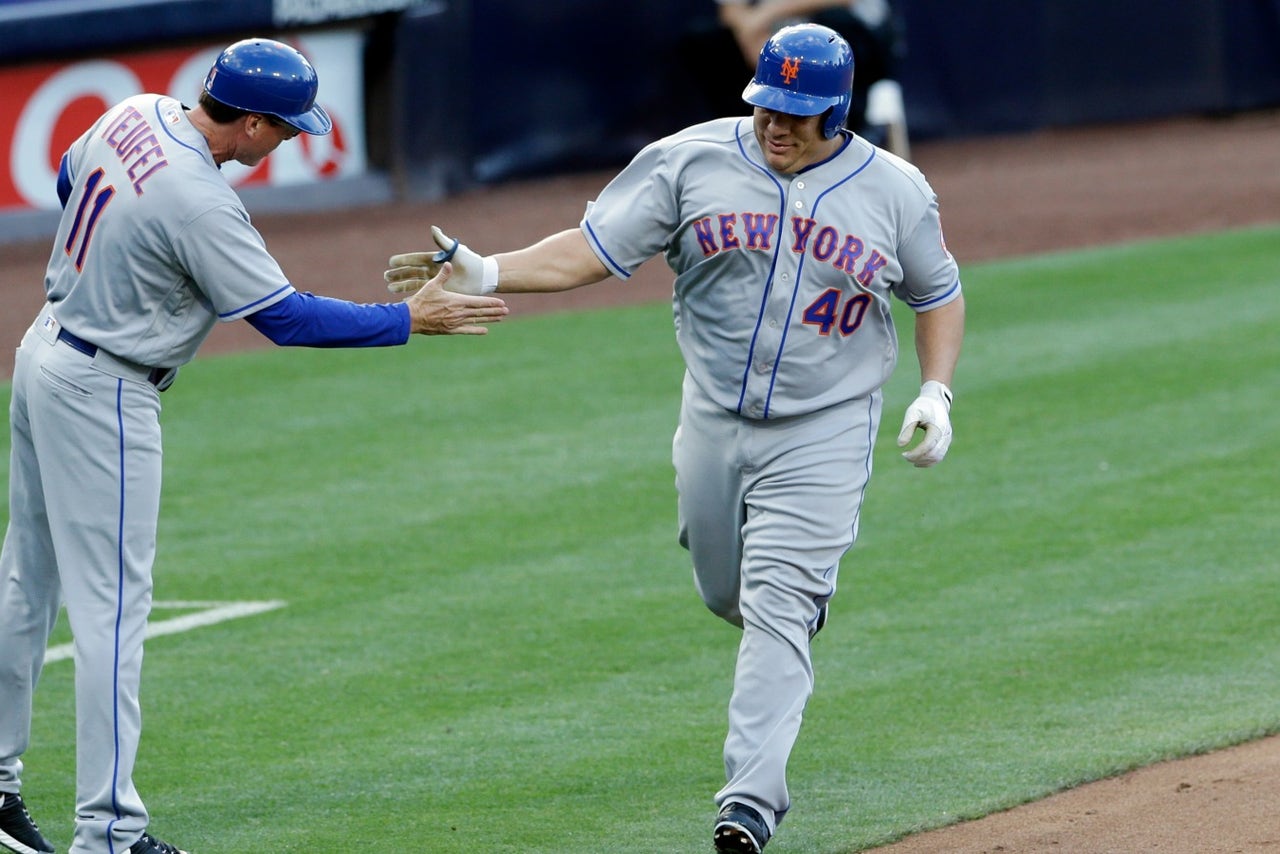 He earned it.
And now, he is officially New York royalty:
The legend of Big Sexy continues to grow, as Colon, just weeks shy of his 43rd birthday, is the second-oldest player in Mets history to hit a home run (after Julio Franco). 
And check out this endearing moment of good-natured self-congratulation after Colon surpassed Randy Johnson to become the oldest MLB player to hit his first career home run: 
Bartolo Colon (42) becomes oldest player to hit 1st career homer, breaking Randy Johnson's record (40, 9/19/2003). pic.twitter.com/YXaTbpnS6E

— MLB Stat of the Day (@MLBStatoftheDay) May 8, 2016
"I don't even know how to explain it," said Colon, who before his home run was a career .089 hitter in 225 at-bats, striking out 119 times.
"I'm very thankful. I thank God for this amazing moment, and I wasn't expecting it. Once I hit it I knew it was gone. The ball in San Diego travels well.
"Anytime I see a fastball I swing hard because I'm not a curveball hitter," he added.
To top it off, Colon got the win in the 6-3 victory.
Just keep doing you, Bartolo. 
The Associated Press contributed to this report.
---
---