Major League Baseball
Major League Baseball
Bang-bang! Yankees fill rotation needs
Published
Jan. 13, 2012 12:00 a.m. ET

All winter, the New York Yankees spoke in hushed tones about the new austerity that kept them from remaking their roster. It was true at least on one level: Owner Hal Steinbrenner insisted on a hard-ceiling payroll that topped out at $200 million.
All the while, however, general manager Brian Cashman was working on a more ambitious agenda, upgrading a team that, despite its financial superiority, has captured just one championship in 11 years.
"How can I improve what I already have?" Cashman said on Thursday, repeating to a reporter the very question he'd been asking himself since November.
Only 24 hours later, the American League had its answer.
The Yankees on Friday bolstered their starting rotation with stunning efficiency, acquiring Michael Pineda in a trade with the Mariners and signing free agent Hiroki Kuroda to a one-year deal.
Just like that, the Bombers not only separated themselves from the Red Sox and Rays in the East, they cleared a path back to the World Series.
The Angels and Rangers might disagree, but the Bombers suddenly have that superpower aura again.
The moves didn't come without cost, of course: The Yankees parted with catcher-DH Jesus Montero, whom they considered a latter-day Mike Piazza, as well as Hector Noesi, who had a chance to become the No. 5 starter this spring. Both players were products of an improving farm system that, Cashman loved to say, was laying the groundwork for the post-Derek Jeter, post-Mariano Rivera, post-Jorge Posada era.
But the Yankees couldn't shake the anxiety that threatened to accompany them into another season of A.J. Burnett and Phil Hughes in the same rotation. On the record, the Bombers spoke of being good enough to win 95 games and get to the postseason, where, as the Cardinals proved, anything was possible. But behind the scenes, the Yankees and Mariners had been working for weeks on the deal that would address their mutual needs.
The Yankees were moved by Pineda's power numbers, notably the strikeout ratio that exceeded one per inning. They considered his age (23 on Jan. 18) ideal, not to mention his affordability ($415,000 salary last year) and the fact he's under team control through 2016 and not even arbitration eligible until after 2013.
Pineda, arguably the best (very) young pitcher in the game, likely will end up as the Yankees' No. 2 starter behind CC Sabathia, taking pressure off Ivan Nova, who becomes the No. 3 starter, and forcing Hughes, Burnett and Freddy Garcia into a desperate battle to hold onto their spots at the back of the rotation.
Two of the three are guaranteed to become casualties, as Kuroda will lock down the No. 4 spot. It would be an understatement to say the Bombers have been chasing the Japanese right-hander; they've all but stalked him, having attempted to sign him as a free agent last offseason, making a second run at him before the trade deadline in July and resuming negotiations again this winter.
The only obstacle was money; the Yankees had no appetite for Kuroda's $12 million to $14 million asking price, just as they refused to budge on free agent Edwin Jackson, who was asking for an estimated $60 million for five years. While agent Scott Boras met with Steinbrenner this past week, they made it clear there'd be no eleventh-hour panic signing, as was the case with Rafael Soriano in February.
Finally, Kuroda relented, if for no other reason than a shrinking market. The Yankees were well aware that Kuroda told the Dodgers he would've vetoed any deal to an East Coast team last summer. So the extent that his heart is really in his new career as a Yankee, even for one year, remains to be seen. But assuming the veteran pitcher can assimilate, it's a terrific pickup for the Bombers.
Kuroda, after all, posted a very respectable 1.21 WHIP in 2011 and averaged nearly a strikeout an inning in his age-36 season. There will be an expected deterioration in 2012, given the NL-to-AL transition, but Cashman was able to persuade Steinbrenner to inflate the payroll by another $10 million with the assurance that Kuroda gives the Yankees their best rotation in at least four years.
Kuroda, at least, is a safer bet than Burnett, whom the Yankees will make available via trade this spring. What might keep him in pinstripes, however, is the $32 million he's still owed through 2013.
But as much of an upgrade as Kuroda is over Burnett or Hughes, the centerpiece of Friday's moves was still Pineda, whose 95 mph fastball generated a 12 percent swing-and-miss ratio last year, nearly 50 percent better than the league average.
Why did the Mariners agree to trade him, then? For one, the franchise is deep in young pitching, evidenced by the willingness to include 19-year-old Jose Campos in the deal with the Yankees. But Seattle desperately needed offense and was intrigued enough to surrender Pineda for Montero, who batted .328 with four homers in 18 games last year.
In a late-season call-up, Montero had four doubles stitched into a .406 on-base percentage and a .590 slugging percentage that translated into a .996 OPS.
The Yankees were understandably nervous about losing the most promising hitter to come through their system in recent memory. Everyone in the front office raved about Montero — his swing, his work ethic, his winning personality, that can't-miss aura that comes along only once in a while.
But Cashman also understood the Yankees' need for pitching surpassed the need for another run-producer. The Bombers did, after all, finish second in the AL in runs last year while leading the league with 97 victories.
For now, the DH spot will be passed around on an as-needed basis. It's possible Alex Rodriguez will use up most of Montero's at-bats; A-Rod as the DH makes sense on many levels, not the least of which is getting him back to 130-140 games a year. The Yankees also will explore the possibility of signing Carlos Pena as a platoon DH, or, a less likely option, Johnny Damon.
Or, with seven starting pitchers on board, they just might make another deal. And to think, a week ago the world was (almost) convinced it was going to be a quiet winter in the Bronx. Fat chance.
---
---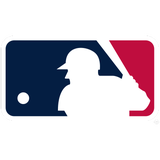 Get more from Major League Baseball
Follow your favorites to get information about games, news and more
---