Major League Baseball
Major League Baseball
Baker's gem helps Twins blank M's
Published
May. 9, 2009 5:17 a.m. ET

Scott Baker has said all season that he wasn't worried about his numbers, even as bloated as they were.

Yet no matter how well he thought he had been pitching lately, it was nearly impossible to overlook an 0-4 record and a 9.15 ERA for the ace of the staff. So there was no surprise when some relief washed over his face after his first complete effort of the year.

Baker pitched seven shutout innings for his long-awaited first victory of the season, and the light-hitting Twins broke the game open with three homers in the fifth inning of an 11-0 win over the Seattle Mariners on Friday night.

Baker (1-4) gave up five hits and struck out five to hand the struggling Mariners their fifth straight loss.

Asked if it was a relief to get that first win, Baker let out a big sigh and said, "Absolutely. Sometimes the first one's the toughest one to get."

Joe Mauer, Justin Morneau and Brian Buscher gave the Twins their first three-homer inning in nearly seven years, and Brendan Harris also went deep to help the Twins snap a three-game losing streak.

Chris Jakubauskas (1-4) gave up nine runs on eight hits and walked three in 4 1-3 innings for the Mariners, who surprised many by winning eight of their first 11 games. But they have lost nine of their last 12 and are looking more like the 101-loss team of a year ago.

Seattle has scored just four runs in the last 37 innings. It was the ninth time in 30 games this season that the Mariners have scored one run or fewer. The heart of the order - Jose Lopez, Russell Branyan and Adrian Beltre - went a combined 1 for 12 with five strikeouts.

"It's a game we can't be too proud of," manager Don Wakamatsu said. "They came out swinging. We've got to get production out of the middle of the order to give us a chance."

The Twins have had their problems of their own at the plate and were missing Joe Crede (hamstring). Their 19 homers coming into the game were ahead of only Oakland in the AL.

Harris, inserted for the slumping Nick Punto at shortstop, got things started with a three-run homer in the second inning for a 5-0 lead.

"It's been a few games in the making, but we were just talking about stringing some hits together and playing some small ball," Harris said. "It just happens tonight that we got a couple three-run homers."

It was a rough night all around for Jakubauskas, who almost gave up another homer to Jason Kubel, but the ball hit the top of the center field fence for a double. He had a throwing error on an attempted pickoff in the fourth, and later in the inning, nearly had his head taken off by a line drive right back to him off the bat of Denard Span.

Jakubauskas snagged the shot to end the inning, but it may have shook him up because the wheels came off in the fifth. He gave up back-to-back homers to Mauer and Morneau, then a walk and a single before being replaced by Miguel Batista.

"I left it over the plate way too many times," Jakubauskas said. "That's just not acceptable. I expect more of myself."

Batista didn't fare much better, giving up a three-run homer to Buscher for a 10-0 lead. It was the first time the Twins hit three homers in an inning since Aug. 19, 2002, at Chicago.

"We got some balls up and we deposited them, and that's good," Twins manager Ron Gardenhire said. "This ballclub can do that. We've got some guys that can put some swings on them."


Notes


The back-to-back homers for Morneau and Mauer in the fifth was the second time Twins hitters have done that this season. The first was April 25 at Cleveland, by Kubel and Crede. ... The three Twins who went deep in the first inning against the White Sox in 2002: Jacques Jones, Cristian Guzman and David Ortiz. ... Wakamatsu said closer Brandon Morrow, who has been on the DL since April 24, will return on Saturday night.
---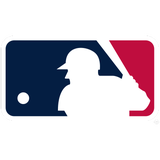 Get more from Major League Baseball
Follow your favorites to get information about games, news and more
---